Proud parents Nick and Vanessa Lachey couldn't hide their excitement last week, as they celebrated their son Camden's first birthday.
The two stars headed to Nick's hometown of Cincinnati, Ohio to give their tiny tot a first birthday to remember at the Great American Ball Park stadium, which is home to major league baseball team: the Cincinnati Reds.
They even kitted Camden (born 12 September 2012) out in his very own red baseball jersey, with 'Lachey 1' written on the back. Clearly the couple are raising him to be a Reds fan as early as they can!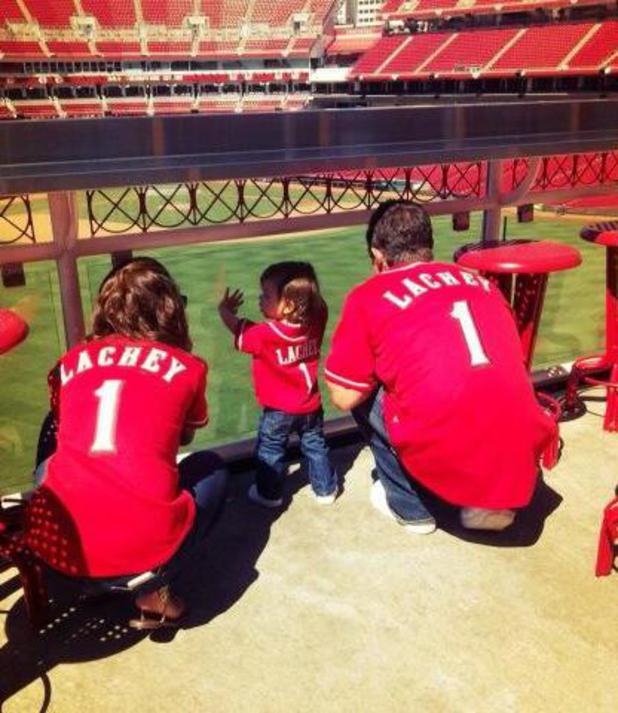 Nick, 39, and Vanessa, 32, also donned matching baseball jerseys for the day and the trio posed for an adorable family photo at the stadium, which Vanessa later uploaded to Twitter.
The snap shows mum and dad crouched down next to their 1-year-old son, as he presses himself up against the glass partition, which looks out on to the baseball pitch.
Vanessa captioned the photo: "Cam's 1st Birthday in Cincy was a success! Beautiful day, lots of sweets, and so much Love! #TimeFlies"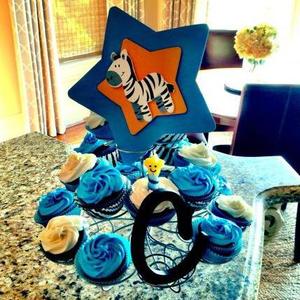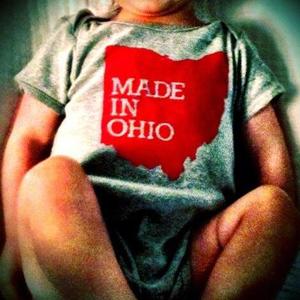 She also posted a picture of some cute birthday cupcakes and of her littlun wearing a comical 'Made In Ohio' outfit and wrote: "Check out his onesie! It's true, haha!"
The first-time mum has been documenting her journey as a parent to Camden on her personal blog, where she gives advice to fellow mums and posts candid snaps of her home life, including
a Valentine's Day letter she wrote to her baby son
.
The letter revealed how much she and Nick love their first-born and will apparently be given to Camden when he is older.
Meanwhile, Nick - who was previously married to Jessica Simpson - has used fatherhood to help him work on some new music.
Earlier this year,
the singer released a lullaby album inspired by Camden
and even featured his beautiful baby boy on the cover!