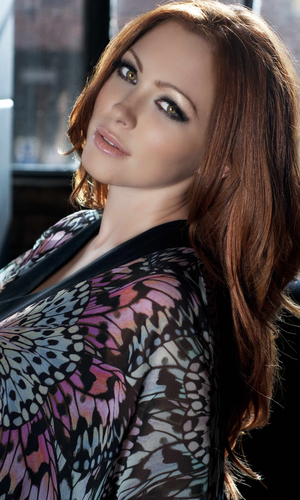 Atomic Kitten star Natasha Hamilton has had quite a year since bouncing back on our TV screens on The Big Reunion, as one third of Atomic Kitten. When she's not singing the girl band's beloved 90s hits, she's mum to her three sons, Josh, 10, Harry, eight, and three-year-old Alfie.
Fronting a new children's campaign for Littlewoods.com, the 31-year-old speaks exclusively with
Reveal
where she tells us all about experiencing fame for the second time, her plan to write some fantasy novels and how she's dealt with her marriage breakdown.
We've seen you singing, dancing and having plenty of fun on The Big Reunion, how are you dealing with being back in the spotlight?
I suppose at the beginning of the year it was a lot to take on because I was out of the limelight for quite a while and had just been chilling. Even though I had done different projects, I hadn't done reality TV before, so it was quite strange being back on the television.
But the whole recording part was fantastic because I'm back doing what I do best and doing what I absolutely love doing, which is performing. Once the show aired, it was quite intimidating thinking about social media and how people judge you but the response has been fantastic. Career-wise, it's been a great year for me and being back with the girls on stage is something I never thought would happen again, so to have that second opportunity has been really, really amazing.
You enjoyed success with Atomic Kitten from 1998 - 2004, but what makes it right this time around?
The band ended when I had postnatal depression and I wasn't in a good space. It wasn't everyone's choice for the band to end but I wasn't well and I had to do what was right for me and my baby, so we didn't end on the best of terms.
Then obviously, years previous Kerry Katona had left and although we were still friends, there was no closure. She just said she didn't want to do it anymore and she left the band. So to be able to come back into it, put to rest all the demons, say what we have to say and how we felt, and come back as mature adults, with all the bitching and drama aside was great.
If it wasn't for the show, do you think you would have reunited with the girls?
Before
The Big Reunion
, we had a few offers on the table but they weren't quite the right concept for us. So when we heard about this show, we were like, 100% yes because it was showing the real reason behind our split and it was genuine.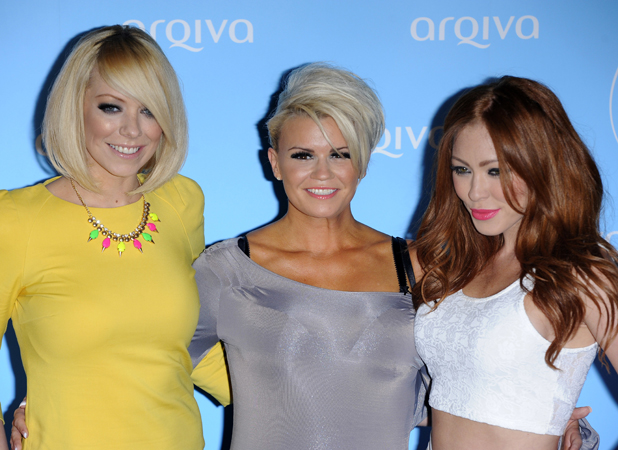 So what's it been like on this new, grown-up journey?
Me and Kerry, we're mothers, there's bigger worries to us than who's wearing what pair of trousers! We're just all grateful for the opportunity and we're having a bit of fun along the way. We're full time mums when we're not working, so when we come to work we have a laugh. Me, Kerry and Liz are like three big sisters, all getting together and chilling out, it's nice.
With the other groups, back in the day, although we all knew each other, everyone's schedules were manic. We weren't just in the UK but we were promoting worldwide. If we were at a gig, we'd just say a quick hello and bye and then onto the next place. This time around, we're at rehearsals together and we can all talk about what happened in our lives, our children and businesses. It's been nice getting to know the more personal sides of people.
So now you've done The Big Reunion, which group would you love to see reunite for the second series?
My personal favourite would be Eternal because I was the biggest Eternal fan when I was a kid! I don't know why Louise left but I've heard rumours and there's possibly lots of animosity in the group and probably a lot of history there. It would be great to see them put that behind them and bring out new music because I absolutely adored them when I was growing up.
In July, you announced your split from husband of six years Riad Erraji, how have you been dealing with it?
It's tough when you're in the public eye and going though a break up and everyone knows about it, but it's part of the job. I've spoken about it because people were starting to realise that something wasn't right, so I just wanted to tell people what happened to move on with my life.
Kerry and Liz McClarnon have been brilliant, they're always a shoulder to cry on and and a phone call away if I ever need them, and that's the same when they're having tough times as well.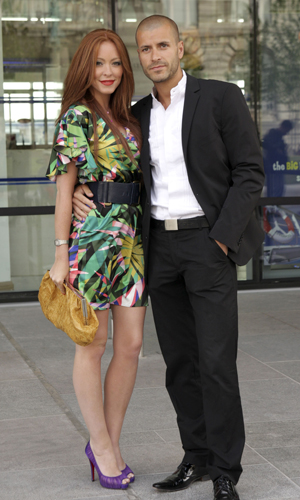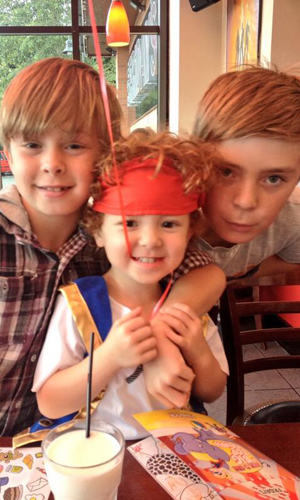 You're going to be doing the musical, Rent in November, plus The Big Reunion Christmas tour in December? How will you fit it all in?
November is going to be absolutely manic. I'm going to fit it all in with great difficulty and a lot of forward-planning!
Rent
has been in my diary since the beginning of the year. Riad knows about it and we planned how we're going to juggle work and the children, and our parents help us as well. Just like most working parents, we just have to make it work.
You're working on a new project where you'll be lending your voice to a new children's audio book, why is this campaign so important to you?
For me, bed time reading is a big bonding part. It always has been for me and my boys because life is very hectic between work and school. It's probably the only part of the day when you can gather the kids together and it's like a ritual to wind down and get a story on the go. It's just a really important bonding time on the day.
So, do you have any plans to write a novel yourself?
I've already started putting a book together myself. It's well documented that I suffer from postnatal depression but the book is about how to get through it. There's times when my hormones would really be bring me down so it's also about balancing that, exercising and nutrition. I'd also love to write some fantasy novels! That would be fun because I'm quite creative, so these are all things that I'm planning to do in the future.
Natasha has teamed up with online family retailer Littlewoods.com to launch a new national children's bedtime story campaign. The campaign encourages kids to write and draw their own storybook with the winning entry being published as an audio book, read by Natasha, later in the year.For your child to enter, visit http://blog.littlewoods.com