Miley Cyrus describes her controversial performance at the VMA's as "courageous" in an interview to be aired tonight (Saturday 14).
The singer, 20, defends her stage antics in an interview with Alan Carr on talk show
Chatty Man
.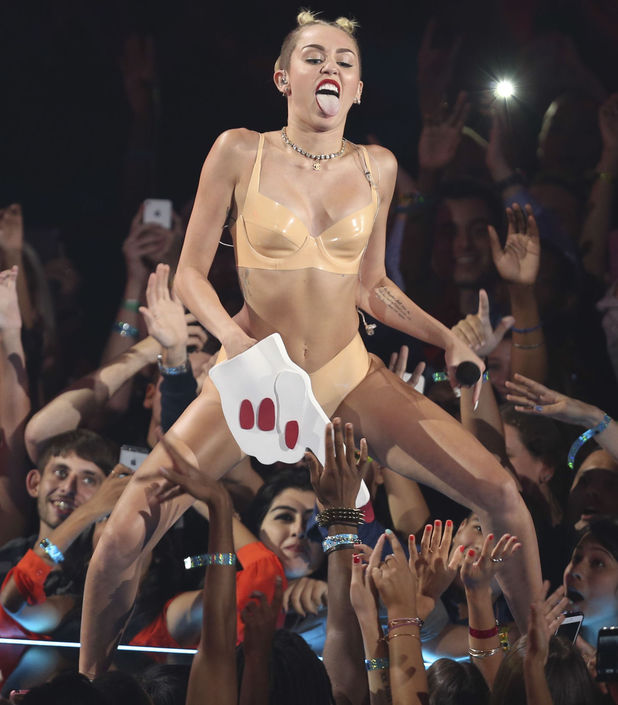 Describing her 'Blurred Lines' duet with Robin Thicke - which attracted hoards of criticism for her 'twerking' - Miley says: "I didn't really think anything about it until the next morning when the world was going crazy about it, because when I came off the stage I didn't think anything of it.
"It wasn't about the competition or what other people think, it was really more about expressing yourself as much as you can, and really celebrating your video. [...] I didn't get why people were so surprised."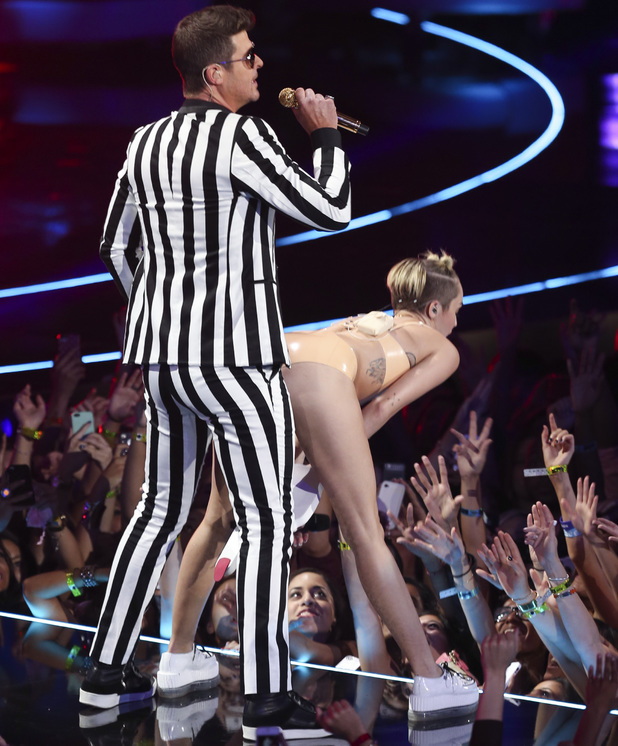 Responding to her critics, Miley said: "I think it takes a lot of courage to go out and do what I did. But all the people who like to talk about it, they're sitting behind their computers anonymously saying what they want to say, and I obviously say and do what I feel in front of everybody, so I kind of expect the same respect."
On August 25, Miley took to the stage alongside Robin for a saucy rendition of 'Blurred Lines' after performing her own single 'We Can't Stop' and she stunned the crowd by stripping down to a skin-coloured rubber bralet and pants.
The former Disney star - who had her hair styled into two small buns - twerked her way through the song, gyrating up against married dad-of-one Robin and repeatedly sticking her tongue out.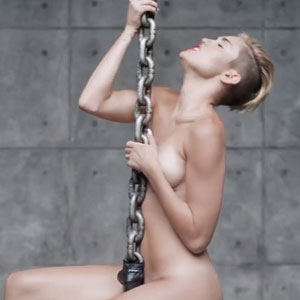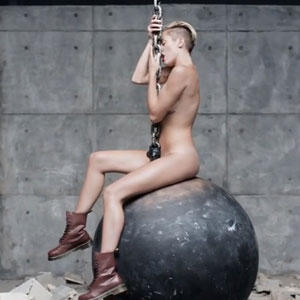 No stranger to controversy, Miley has since hit the headlines again by stripping completely naked for the music video for new song 'Wrecking Ball'.
She appears totally nude in the promo, swinging around a room on a wrecking ball causing plenty of destruction.
Do you like Miley's naughty side, or wish she'd tame things down for her younger fans? Tell us below!
Watch the video for
Miley Cyrus
' 'Wrecking Ball':