TOWIE's Jasmin Walia is about to jet off to Las Vegas with her co-stars to film two special episodes of the ITV2 show, and it's fair to say she's very excited!
We caught up with the brunette beauty at London Hair Fashion Week in association with
Tatiana Hair Extensions
, where she was looking beautiful in a red silk crop top and matching trousers by Lavish Alice.
Jasmin told us: "I'm so excited as I've never been to Vegas before! I don't know what will happen, other than it will be amazing. I want to do the usual pool parties and go to the clubs, maybe take a helicopter ride over the Grand Canyon. I'd like to see some shows, maybe visit the casinos.
"I'll literally go with the flow and just see how it goes."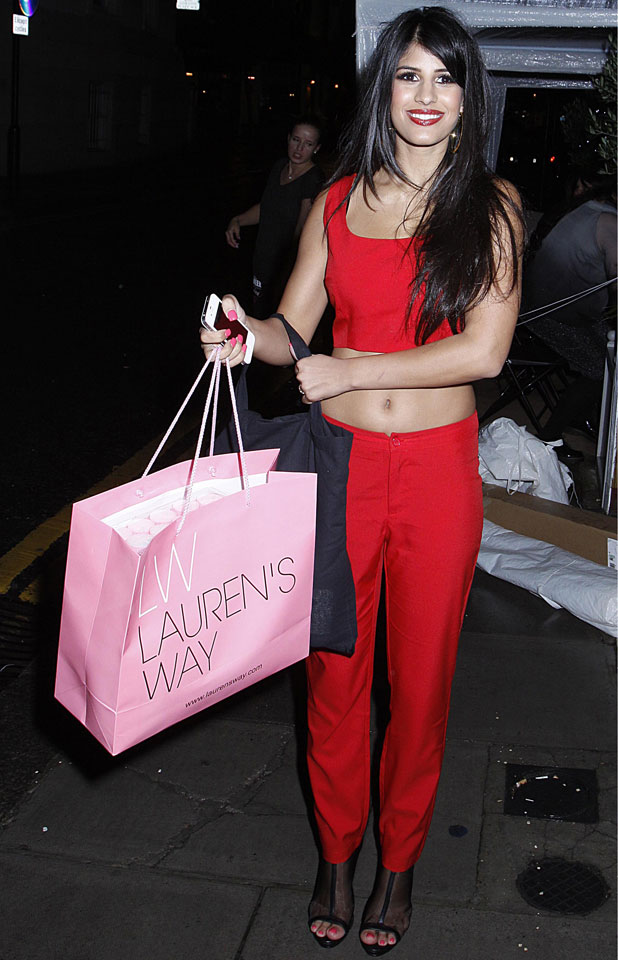 We're expecting plenty of excitement, especially as so many of the cast - including Jasmin - will be hitting the US party scene single.
"Everyone seems to have split up so it will go down, won't it?" says Jasmin. "I'm looking forward to meeting the American boys and seeing how hot they are! And apparently they love British girls and our accents, and obviously we're quite glamorous coming from Essex. But I'm just going out there to have fun. I'm not looking for anything."
Jasmin, who was joined at the LHFW event by Lauren Goodger and Bobby Cole-Norris, told us that her main concern right now is trying to decide exactly what to pack!
"I've told all the boys in the cast that I'm taking their luggage allowance. I was in Ibiza for five days and took 37kg so I don't know what I'll do this time. It's so hard! How do you eliminate clothes? It's emotional! The only good thing is at least there are great shops in America."
She added: "This time I'm not the new person anymore and obviously as you get to know people you get closer to them. I've always known most of the boys anyway as I grew up with them and I'm getting closer to the girls, so Vegas will be really fun."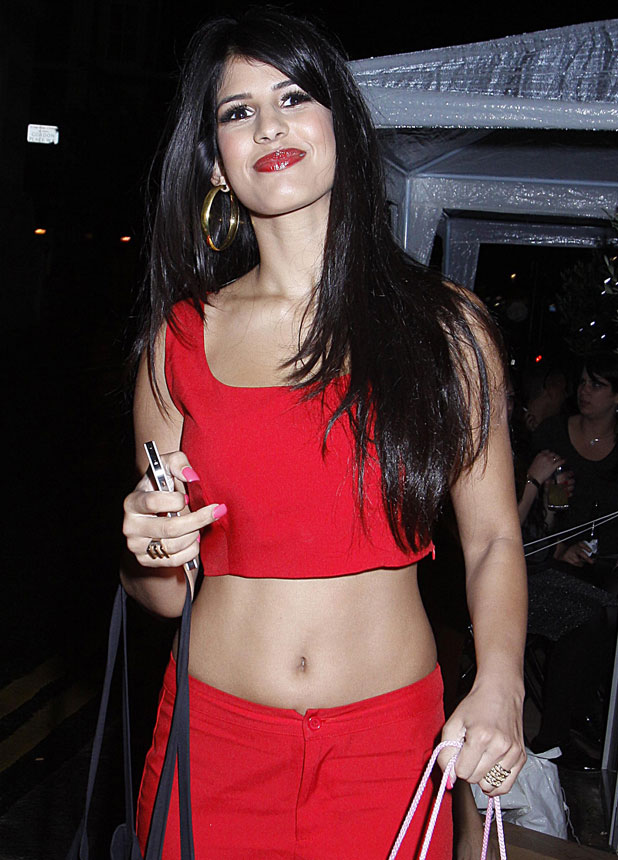 Aside from planning her packing strategy for Vegas, Jasmin is busy with other ventures, including her singing... and trying to catch up on her sleep.
"I do R&B, dance and theatre, and I write my own songs. It's good fun," she told us. "I'm looking at different projects right now but I'm keeping quiet on the details at the moment. I also have my jewellery business to run so I'm really busy.
"Since landing home in the UK from Ibiza I've gone out to an event every night. I'm dying. I haven't stopped drinking and partying, which is so bad. I'm trying to go to the gym to get in shape for Vegas as I've heard all the girls there are amazing."
Well, if she needs any extra pampering in Vegas, perhaps co-star James 'Arg' Argent could help? After all, he's about to appear in Channel 5's new show
Celebrity Super Spa
.
"I'm going to ask him to give me a mani/pedi!" said Jasmin. "When we get to Vegas, I'll be testing him!"