Mariah Carey got blinged up last night in a diamond encrusted sling as she partied in New York.
Always one to stand out from the crowd, the 43-year-old superstar looked glamorous in a black dress with a plunging neckline, which showed off her assets.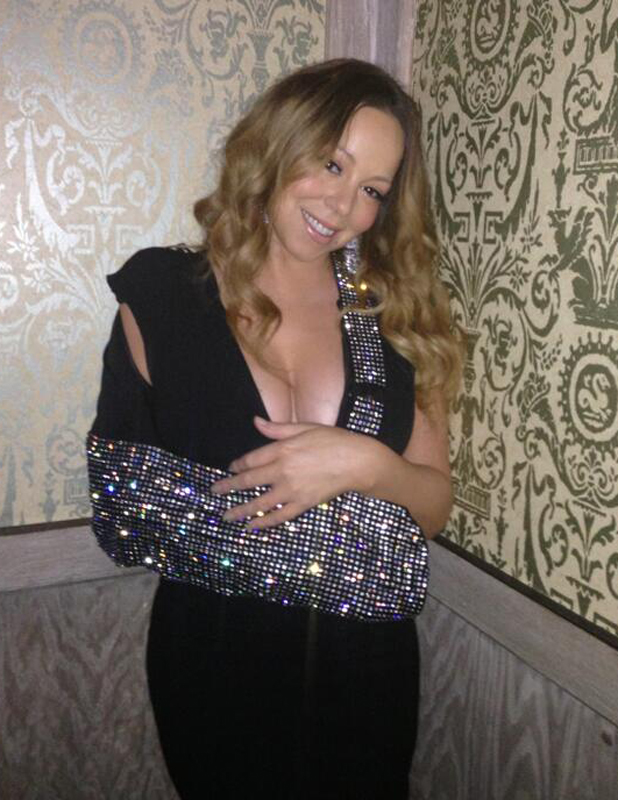 Mariah got dolled up to celebrate the 40th birthday of American rapper Nas. Showing off her love for all things bling and sparkly, she tweeted: "Fun in the city, 'slinging it up'...Nas's 40th."
Mariah is still recovering from a dislocated shoulder after
injuring herself on the set of her music video in July.
Last week,
Mariah updated fans on the progress of her injury
and thanked them for their "patience" as she recovers.
Meanwhile, the mum-of-two, who is married to actor and TV host Nick Cannon, has been putting the finishing touches to her highly-anticipated 14th studio album,
The Art of Letting Go
.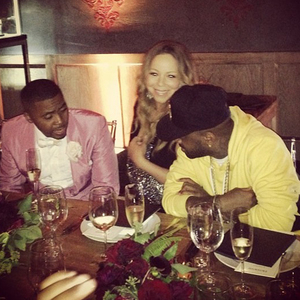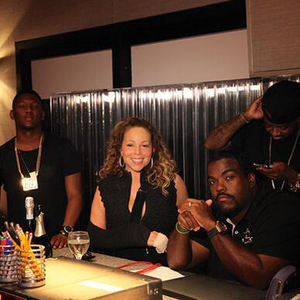 The album was pushed back from its original release date of 23 July, but Mariah teased that it may be coming pretty soon.
Sharing a photo earlier on Thursday, a fresh-faced Mariah, who wore a plain black sling, posed in the recording studio with her team of music producers. She said: "Last night in the studio, putting finishing touches on my album, cast and all lol. #excited!!!"
We can't wait to hear Mariah belt out her high notes and five-octave range!
In the meantime, watch the video for Mariah's latest single '#Beautiful' featuring Miguel: