Robbie Williams has announced details of a new Swing-themed album, Swings Both Ways.
The Take That star's latest solo effort will feature a stellar line up of collaborations from the likes of Lily Allen, Michael Bublé, Kelly Clarkson and Olly Murs.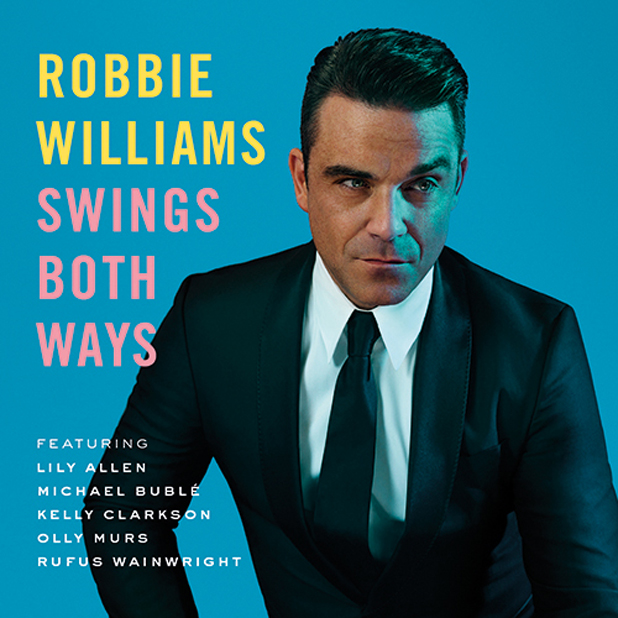 His first single will be 'Go Gentle' - a song dedicated to his daughter Theodora Rose Williams, affectionately known as Teddy.
Taking to his official website, Robbie said: "'Go Gentle' is about my daughter, Teddy, effectively making a promise to her that I wasn't sure I could keep before she was born.
"It's a song that I want to live up to because it's actually the most important thing that I will do on the planet while I'm here, which is either be a good or a bad Dad."
Robbie, who welcomed Teddy on 18 September last year with wife Ayda Field, continued: "It's more important than four nights at Wembley, three nights at Knebworth – way more important. It scares me that I might not be able to live up to it.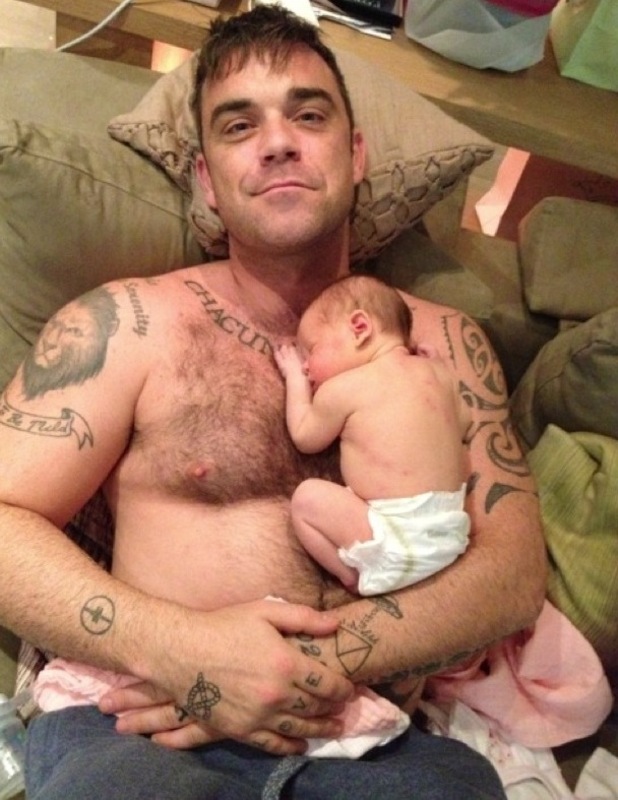 "I'm still learning to be a dad, I'm still learning what that means. All I know is that instantly somebody came into my life, that I would gladly die for - and that's pretty powerful. The song's a promise of protection – a bit of a song saying, 'watch out for boys like me'!"
Swings Both Ways
, which will also feature Canadian singer Rufus Wainwright, will be a mix of new and old songs.
Robbie, who recently wrapped up his 'Take The Crown Stadium Tour', said of the new album: "First of all I wanted to do a Swing album, because I wanted to do a Swing album. I always knew I'd do another and I think now is the perfect time to do it."
The 39-year-old, who released his first Swing cover album,
Swing When You're Winning
in 2001, continued: "The album this time is a definite ode and a loving glance towards a period on the planet that I was never invited to 'coz I wasn't there...I wanted to be, which I feel still very strongly linked to.
He added: "Hopefully I'm off to romance the world!"
'Go Gentle' is released on 4 November.
Swings Both Ways
is released on 18 November.
Watch footage of Robbie recording his new album with the likes of Olly and Michael below: