Cheryl Cole has been given antlers, an Elizabethan ruff and heart jewelled top in a bizarre new painting, created by the man responsible for her roses bum tattoo.
Nikko Hurtado was the one who
unveiled Cheryl's huge red bottom tattoo
on his Instagram page, and now he has shared his latest masterpiece with followers.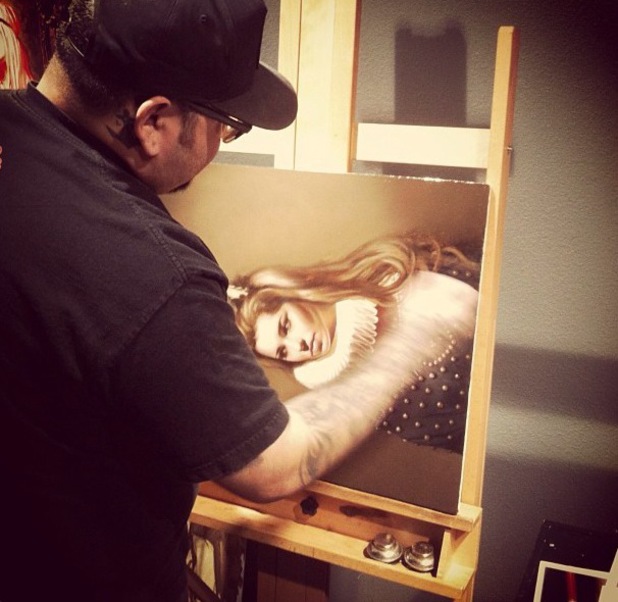 The oil painting bears a striking resemblance to the Girls Aloud star, however we can't quite get our heads around the choice of accessories.
Before uploading a photo of the finished artefact to Instagram, Nikko shared a snap of himself working on the unusual portrait.
Alongside it, he commented: "For anyone wondering where I've been, I've just been painting a lot trying to get things done. I will be back soon to tattooing. But feels nice to work on a different medium for now."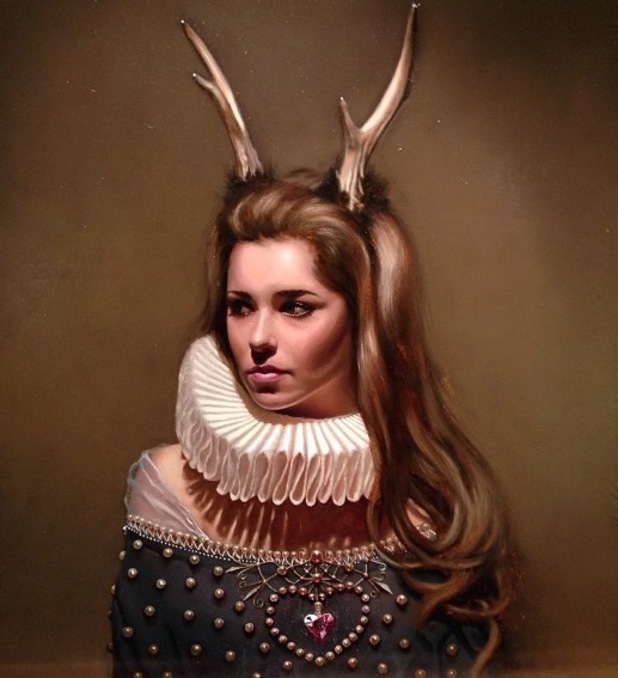 Unveiling the complete piece of work, Nikko added: "This is pretty much done for now. For my 'Renati' solo show. 'Glitz & Glamour'."
Nikko - who spent 50 hours tattooing Cheryl's bottom - has been inundated with positive comments about the portrait. She has not yet commented on it.
What do you think of Nikko's Cheryl Cole portrait? Answer in our poll!
Not my cuppa tea...
22.22%