Michelle Heaton has admitted that her latest pregnancy was unplanned - and she told her husband Hugh by sending him a photograph of a positive test!
Liberty X star Michelle is 15 weeks pregnant with her second child and added that her costumes for
The Big Reunion Christmas Party
tour in December will have to be altered to accommodate her baby bump.
Sadly, her famous black catsuit will have to go!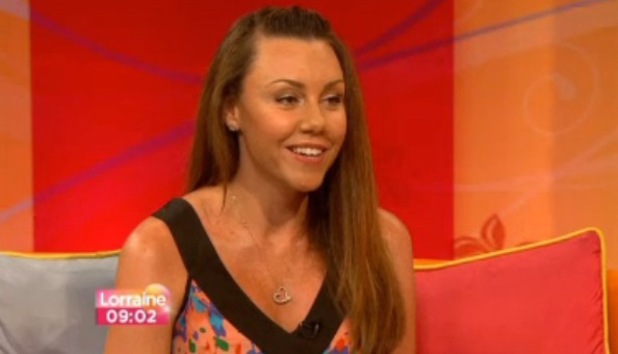 Speaking on ITV1's
Lorraine
, Michelle was asked if it was a surprise. She replied: "Very much so, to the point where we were thinking, 'How did it actually happen?!"
She added: "I had an idea a few weeks before and said to Hugh, 'I think I'm pregnant...' He said, 'Don't be silly, how could that happen?' I thought, 'Fair enough'.
"I then had a funny weekend where, as a woman, my period didn't quite come...so I took a pregnancy test and it came up positive. It was a complete shock.
"I sent a picture of the test to Hugh, which probably wasn't the best way because he was in a meeting at the time. We're over the moon. It took a few moments to digest, but we're over the moon!"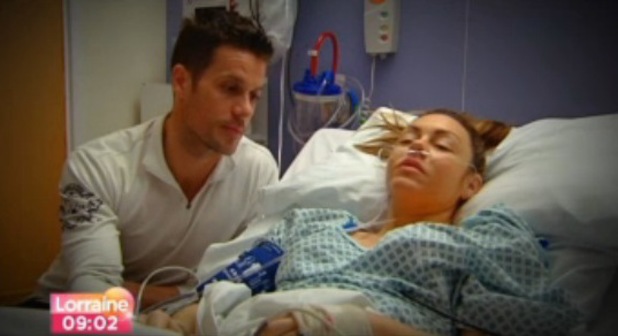 Last year, Michelle's world was turned upside down when she discovered she had the BRCA2 faulty gene, which gave her an 80 per cent chance of developing breast cancer and a 30-40 per cent chance of developing ovarian cancer.
In November,
Michelle bravely underwent a double mastectomy
in an attempt to beat the disease, and she has decided to have her ovaries removed in the future.
Talking about her baby news today, Michelle - who is mum to 20-month-old Faith - admitted: "We weren't going to start trying really until around Christmas after
The Big Reunion Tour
, but we didn't want that pressure on us either because I've said that if I have another one, I'll think about having my ovaries removed.
"We all know that when you're trying to have a baby and you've got that pressure, sometimes it just doesn't happen. But it happened unexpectedly, so we thank God for that. It's an absolute sign to get on with things."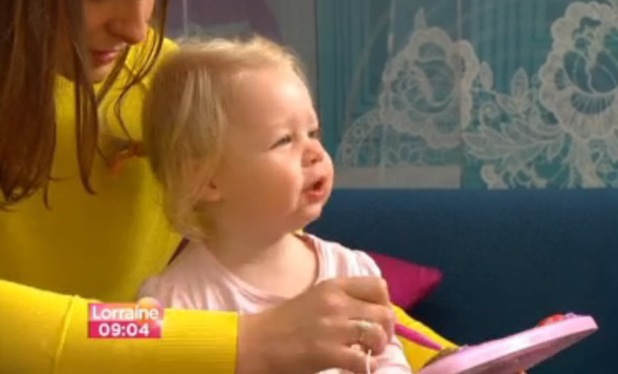 Michelle and her Liberty X bandmates are currently starring in ITV2's
The Big Reunion On Tour
, which shows them touring the UK with their fellow reunited bands back in May.
Speaking about the next string of gigs, Michelle said: "We have the Christmas tour in December and I'll be quite heavily pregnant by then.
"I don't think [the catsuit] is going to happen. I think we need to sit down and re-think the costumes. We'll sort something out - we'll have to make a big sack for the bump!"
In
The Big Reunion On Tour
last week, Liberty X stated that they will not be continuing with the band once the Christmas shows are over.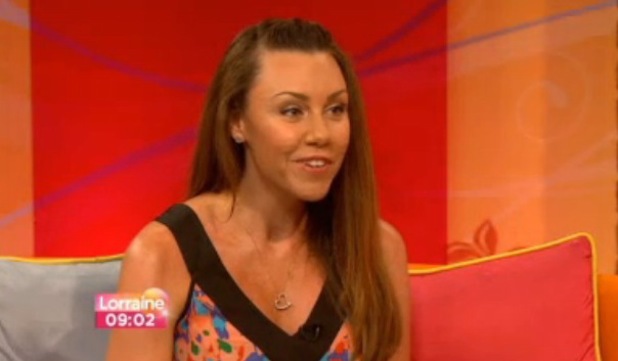 However, Michelle added: "When we filmed it in May we said 'no' and we weren't going to do anything. But because we love it so much, I'd like to say 'never say never'. Maybe ask me again after Christmas.
"Being a pop star is the best job ever. I can't fault it at all."
Michelle concluded: "It has been a traumatic year but it also been a fantastic year in more ways than one… I just look forward to the future now."
See who else is expecting in our pregnancy gallery below:
Copyright: Vimeo / Weiss Eubanks