Alex Reid has reached out to ex-wife Katie Price, saying he's glad she is home safe with her newborn son.
Katie and her third husband Kieran Hayler became parents to baby Jett Riviera
in August while on holiday in Europe.
Model Katie was taken to a hospital abroad after her amniotic sac tore, leaving her unborn child vulnerable to infection.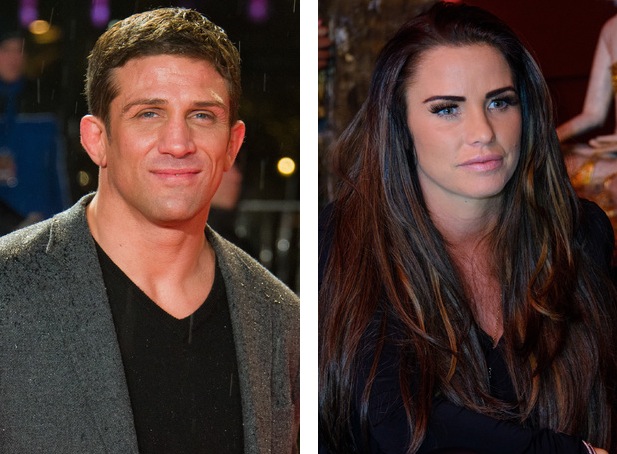 Baby Jett was born several weeks prematurely and had to remain in hospital overseas while he gained his strength.
But yesterday,
Katie admitted that she, Kieran and Jett had arrived back in the UK
secretly last week, after the baby was given the all-clear to return home.
After hearing the news, Alex tweeted: "Very glad to hear ‪@kieran0322 ‪@MissKatiePrice & baby Jet are all home safe & sound!"
Very glad to hear @kieran0322 @MissKatiePrice & baby Jet are all home safe & sound!

— Alex Reid (@AlexReid) September 12, 2013
After one person accused Alex's tweet of being a "publicity stunt", the cage fighter retweeted one follower's response which read: "Do you understand the word forgiveness? There's too much war in the world as it is."
Alex and Katie were married for less than a year before splitting in January 2011. Katie went on to marry Kieran in a ceremony in The Bahamas in January 2013.
Alex is now dating personal trainer Nikki Manashe.