Downton Abbey is back this autumn... woop woop! We had a chat with actor Rob James-Collier, who plays troublesome butler Thomas Burrow on the hit show.
Rob, 36, was sporting a shaved head for out chat. We're pretty sure skinheads wouldn't have been allowed on the premises of a stately home in the 1920s!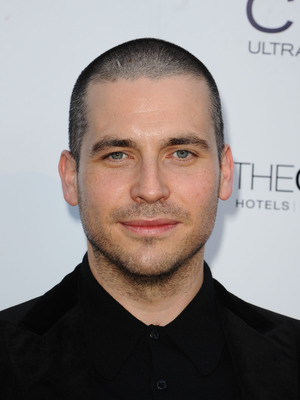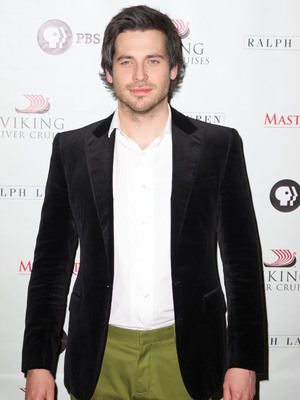 The former
Coronation Street
actor explains: "I was in role before we started filming this
Downton
. They agreed that I could shave my head for it and have a wig for this series.
"But I think they'd have changed their minds if they found out the price, it was about £3 to £4,000! I don't know whether I have to pay or they do," laughs Rob.
"I keep seeing the executive producer trying to have a word with me tonight, I'm sure he's got an invoice in his hands!"
It's certainly a new look for the actor, who we're used to seeing getting up to all kinds of mischief on the ITV show.
Rob says it's had an impact on the way people react to him, too. "It's a different kind of lady liking it, they generally have more tattoos.
"You get treated differently. Some guy went into the back of me in Tesco with his trolley, and I turned around to go 'sorry mate' – very British of me – and he went as white as a sheet as if I was going to hit him! I said: 'Don't worry, Im not going to mug you!'"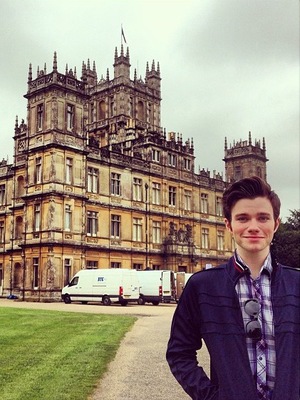 Considering Rob's been gracing our TV screens for some years now, you might be surprised to hear that the actor had no intention of getting into showbiz.
"I did a business studies degree and a marketing masters, I shouldn't be here!" Laughs Rob.
He was discovered by Ricky Tomlinson after auditioning for a TV series called
Down to Earth
, but it was joining the
Corrie
cast as Liam Connor in 2006 that made him a household name.
"It's a miracle ITV employed me not once, but twice! It's a privilege to be working as an actor, especially in the middle of a recession. To have stability on a show that's been so well received world wide is an honour."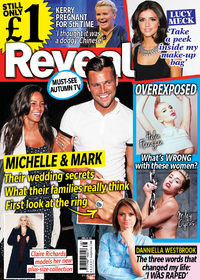 As for Downton, a host of new stars have joined the cast since the first series three years ago. Rob says: "We call them 'younger, prettier me'. Sophie McShera, who plays Daisy, now has Cara knocking about, she's a stunner. And look at mine – Ed Speleers – totally better looking and younger!
"They must be making them in some f***ing lab! I have to sit there and be nice to him... I'm not happy about it."
Read what happened when we met Rob's Downton Abbey co-stars Michelle Dockery, Laura Carmichael and Lily James in this week's Reveal magazine. It's out now!
The first episode of Downton Abbey, series four, airs on Sunday 22 September, ITV1 at 9pm.