Scott Disick seems to be growing closer to Kanye West by the second, as he posted a picture of the pair sharing an intimate meal together on a private jet yesterday.
The two men (and possible future brother-in-laws) have been hanging out a lot since they are now both dating Kardashians and they appear to have formed a pretty tight bond.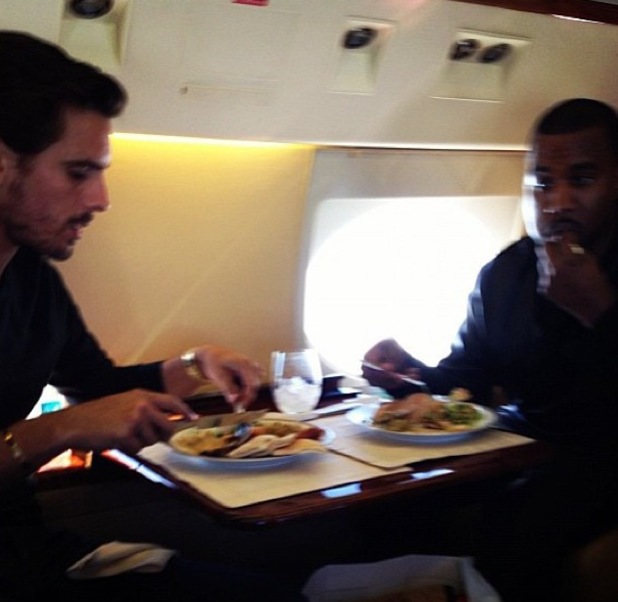 On Tuesday (10 September), Scott flaunted his friendship with the rap superstar by uploading a picture of himself and Kanye on a private jet eating dinner.
He nonchalantly wrote: "Having a bite at 30,000 ft in the sky".
Although it's not clear where the pair are flying to,
Kanye has recently been spotted attending the shows at New York Fashion Week
, so perhaps he and Scott are making a quick trip back to LA to visit their girlfriends?
Not only has the suave reality TV star been seen partying alongside Kanye in previous months and hanging out with the rapper at the Kardashian family home, he has also begun dressing in a similar fashion to the rapper.
Over the past few months, Scott has noticeably ditched his tailored suits and sweaters for a laid-back style consisting of jeans, trainers and leather. And we all know how much Kanye loves leather!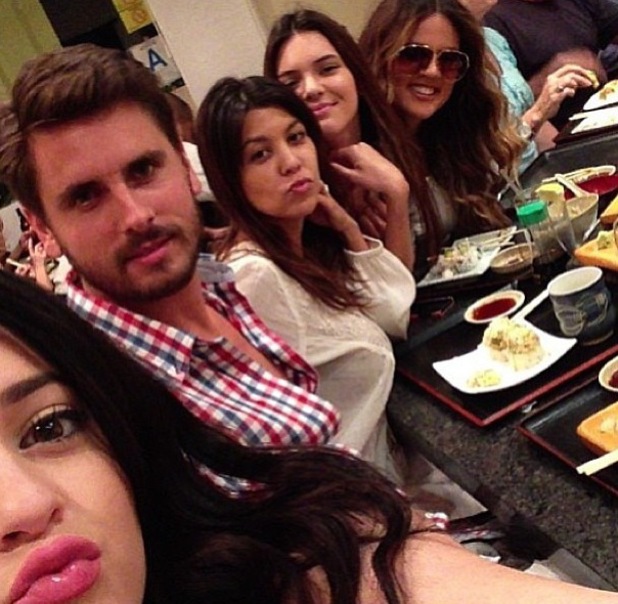 But Kanye appears to have taken to Scott just as much and even
decided to cast him in the American Psycho-inspired trailer
for his new album,
Yeezus
, earlier this year.
After dining at 30,000 ft, Scott later grabbed some food with the rest of the Kardashian clan, including partner Kourtney and her sisters Khloe, Kendall and Kylie.
He posted a sweet picture of the five of them sat at a restaurant table and admitted that he was a huge fan of family time by writing: "I hate to admit it, but nothing better".
What do you think of Scott and Kanye's friendship? Let us know below!
Is Scott's child Mason Dash Disick one of the most stylish star kids? Pictures!
Copyright: WENN