Harper Beckham had a whale of a time yesterday when her dad David treated her to a trip to the park.
The pair are currently in New York
supporting David's wife Victoria at New York Fashion Week
, but it's not all been about catwalks and clothes.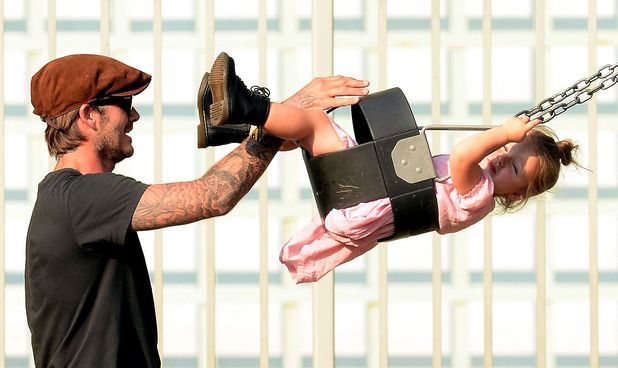 David and Harper were spotted yesterday (10 September) enjoying some downtime in the warm autumnal sunshine.
After taking her to a children's playground, doting father David lifted his little girl into a swing before pushing her high into the air.
Dressed casually in a baker boy cap, T-shirt and jeans, the retired footballer blended into the crowd of parents.
Harper, meanwhile, looked super stylish in a pretty cotton dress teamed with funky Doc Martin boots. She was also sporting her fave topknot.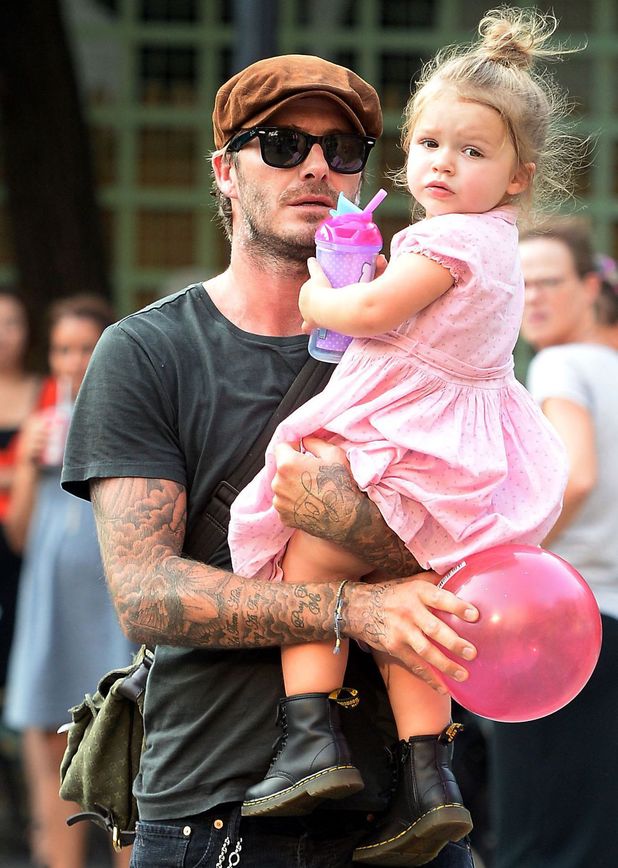 Once they had exhausted the swings, David couldn't resist a kick around - and a game of catch - with his daughter. But rather than play with a leather football, David gave in to a pink plastic ball!
The Beckhams spent most of the summer visiting friends in Los Angeles, before David, Victoria and Harper headed to NYC.
But in a recent interview, Victoria said: "The kids go to fantastic schools, they have lots of friends and our family live in London, we're very proud to be British."