Justin Timberlake and his wife Jessica Biel were just some of the A-Listers in attendance at last night's US Open Tennis Championships final.
The married couple sat in the stands as they watched Rafael Nadal compete against Novak Djokovic in a three hour and 21 minute match.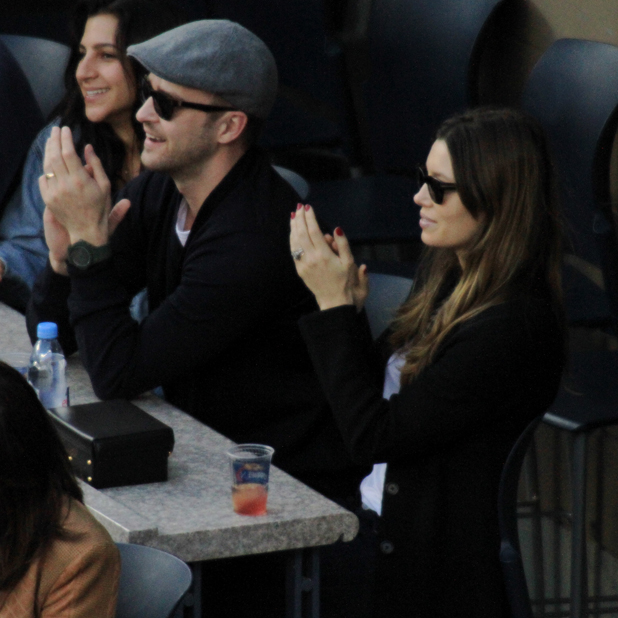 Justin and Jessica, who both wore dark glasses, were engaged in the gripping game and were seen cheering on the players.
The couple witnessed Spaniard Nadal beat World Number One Djokovic in the final at Flushing Meadows, New York.
'Sexyback' singer Justin kept it casual in a black cardigan and flat cap, and looked to have been entertained by the match as he was seen laughing throughout.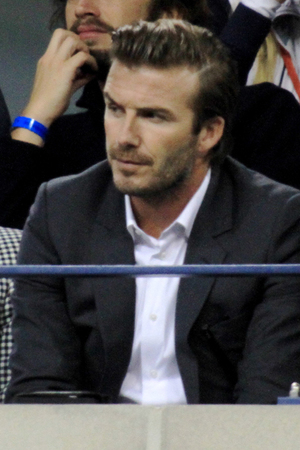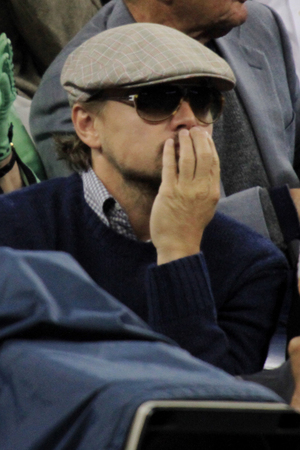 Later, Justin took to his Twitter account to offer tennis ace Nadal congratulations. He said: "Congrats to Rafael Nadal! He threw it down tonight! #USOPEN2013."
There were plenty more famous faces in the crowd, as David Beckham also turned up and looked dapper in a tailored grey suit.
Fresh from
supporting wife Victoria at her New York Fashion Week show
, David fitted in time to watch the match. The 38-year-old was without his kids and looked on intently as Nadal and Djokovic engaged in an incredible 54-shot rally.
We also wonder if David talked about Victoria's successful show with fashion mogul Anna Wintour, who was also spotted in the stands. Meanwhile, Leo, 38, hid much of his face in dark glasses and a flat cap.
Ben Stiller, Jessica Alba, Kevin Spacey, Sean Connery, Joe Jonas, Donald Trump and Amanda Seyfried, as well as,
The Big Bang Theory
star Kaley Cuoco were also in attendance.