Newly-engaged Scarlett Johansson looked beautiful at a screening of her new movie, Under The Skin, last night.
The 28-year-old actress kept all eyes on her in a stunning Vivienne Westwood dress as she walked the red carpet at the 2013 Toronto International Film Festival on Monday evening (9 September).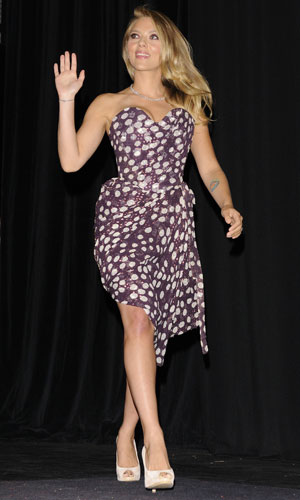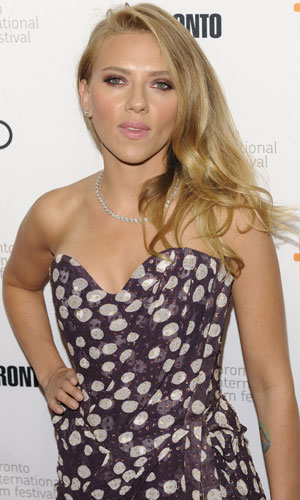 Although the blonde often stood with her left hand behind her back, there was no mistaking that gorgeous diamond ring!
Scarlett is rumoured to have become engaged to French journalist boyfriend Romain Dauriac
last month, with a source saying the couple are thrilled.
According to USA Today, the star remained quiet about her engagement during a press conference in Canada, saying only "thank you" when congratulated on the news.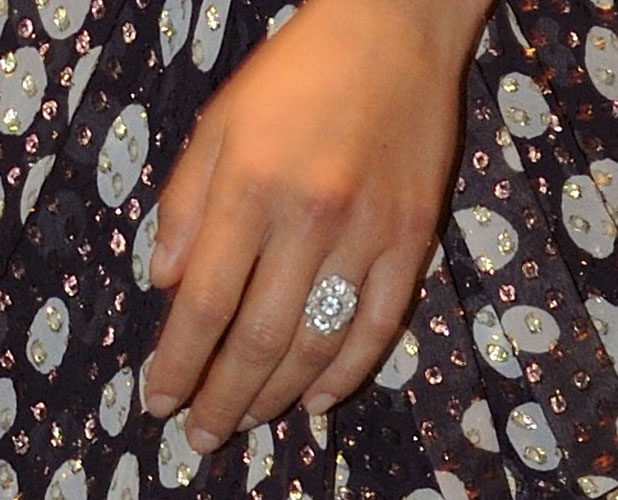 Romain accompanied Scarlett to the Venice Film Festival earlier this month, where he was snapped alongside her at a screening of
Under The Skin
.
Scarlett filmed the thriller, which is based on the book by Michael Faber, in Scotland. She plays an alien who preys on unsuspecting men and lures them to a sticky end. Yikes!
More engaged celebrities in our gallery below:
Copyright: Instagram Mark Wright