Pregnant Cherry Healey has just six weeks to go until she gives birth to her baby BOY!
The TV presenter, 32, is already mum to four-year-old daughter Coco and is now looking forward to stocking up on blue clothes and toy cars too.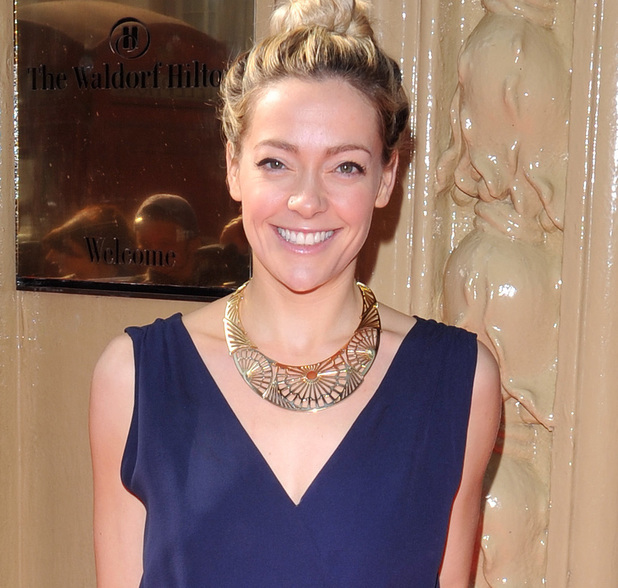 Speaking to
Reveal
, Cherry admits: "I kept wondering if I should keep it a secret - but we're having a boy!
"Coco is very excited, especially now that I've explained to her that she doesn't have to share any of mummy's jewellery and high heels!"
Cherry gave birth to Coco on television for her documentary
Cherry Has A Baby
- and she certainly has no regrets.
When asked if she would do it again, Cherry replies: "Totally! In a shot! People often ask why I shared a private moment with the cameras, but it is the least private moment ever.
"You're semi-naked, which you don't care about because you're having a baby and it's natural and wonderful, but people are walking in and out and checking on you.
"It didn't feel very private, so didn't actually make a difference having the cameras there."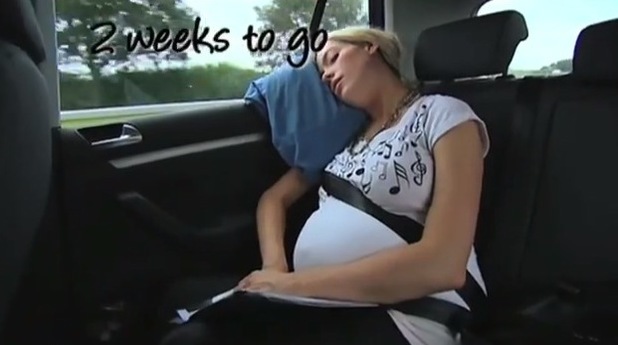 Cherry, however, adds: "There wasn't a reason to do it this time though, as with Coco there was a documentary to make.
"I would never try to shoehorn it in. If something sprang up though, I wouldn't hesitate!"
Cherry says she is feeling less anxious this time around, as she knows what to expect, but she is definitely looking forward to her son's arrival.
"I'm so very, very pregnant. I've got six weeks to go and am so happy it's single figures!" she laughs.
"I had my first experience last night of, 'There is no room in here!' It's all elbows and feet – even though it's my second baby it's still weird when I look down."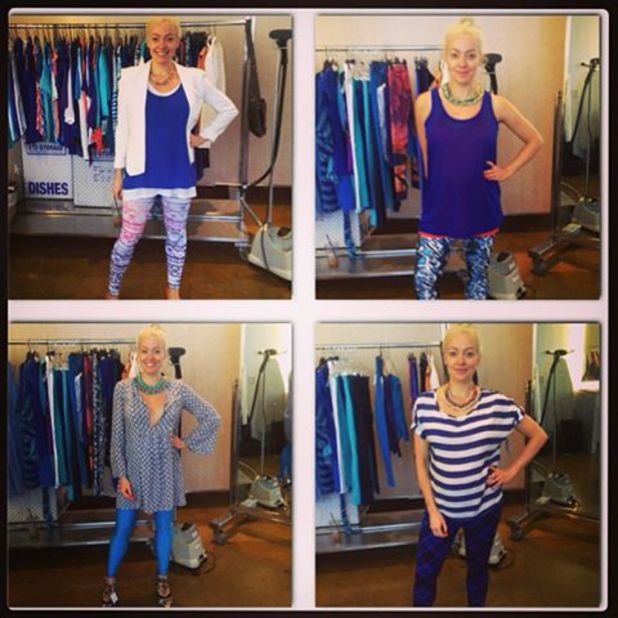 Throughout her pregnancy,
Cherry has been showing off her maternity style in silky dresses
,
funky leggings
and
fruit-inspired outfits!
Revealing her ideal maternity style, Cherry says: "I love leggings and a stretchy top.
"A maternity look that's really popular which I don't really get is the really long tiered maxi dress. You're massive anyway, so if you wear something long and billowy you just look twice the size!
"Show off your bump, as it's one of the few times in your life when you don't have to breathe in. Wear something reasonably fitting, as it's very comfortable on your skin and makes your bump look lovely."
Cherry has also been keeping her Instagram followers updated with lots of pictures of her food (taking snaps of her lunch is a guilty habit), but there isn't a gooey cake or bar of chocolate in sight.
"For the first three months, all I wanted was pizza and chips," Cherry explains. "Now the sickness has gone, I'm really trying to eat healthily. I want to give the baby as much goodness as I can."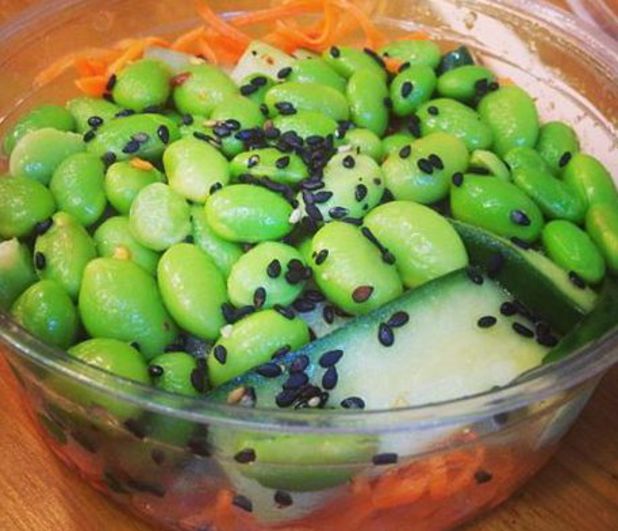 She adds: "Also, for me, there is no magic fairy that comes along afterwards to take away that extra weight.
"You of course have to put on weight when you're pregnant because your body wants it and needs it, but if you put on too much, you're the only one who has to get rid of it afterwards.
"In terms of the amount, you only need 300 extra calories. I was heartbroken when I found this out!"
Cherry has recently filmed a three-part documentary series for BBC3, which looks at teens living life to the excess. She has also recorded a show about how to be a savvy shopper for BBC1 and is currently working with
Groupon on their new campaign
.
The discounts and deals website recently carried out a survey that found only a quarter of British people rate themselves as a 'doer' in their friendship group, organising meet-ups and outings. So what is Cherry?
"I flit between categories - I can be a doer sometimes and when I do do, I feel so happy," she reveals. "But then sometimes I can be a drop out, which is so unforgivable.
"I can't remember the last time I organised something for my friends. I'm going on a mini spa/ baby shower break in two weeks, but it was organised by someone else.
"It's easier to just do it, rather than spend ages feeling guilty about it!"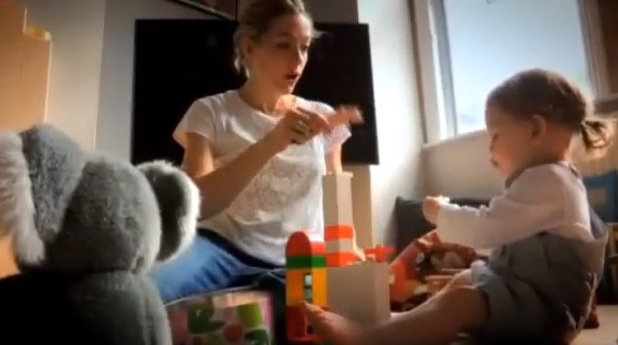 While we had Cherry, we thought we'd get to know her a bit better with some quick-fire questions...
My favourite meal is…
my mum's homemade burger and chips with loads of ketchup.
My earliest memory is…
sitting on my granny's sofa looking at a picture of a girl eating her sandwich at a railway.
My biggest fashion faux pas is
...waistcoats! When I was in my early teens, I thought they were really cool so my mum made me a whole selection - out of actual curtain material. I rocked them all; florals, zig-zags. I thought I looked the bee's knees. I looked like a plonker.
My guilty pleasure is…
watching too much television while sitting with my feet up on the sofa and eating something that is purely a vehicle for ketchup. I sometimes wonder whether I wouldn't have to go to the gym as much as I do if I didn't watch so much television.
In 10 years I'd like to be…
in a happy family, with a roof over my head and I'd like to be making deeper and better programmes. I'll be a mum to a teenager…help me! There'd be a great documentary in that though...
Check out who else is expecting in our gallery below:
Copyright: Vimeo / Weiss Eubanks