Miley Cyrus has hit the headlines once again by stripping completely naked for the music video for new song 'Wrecking Ball'.
The former Disney darling appears totally nude in the promo, swinging around a room on a wrecking ball causing plenty of destruction.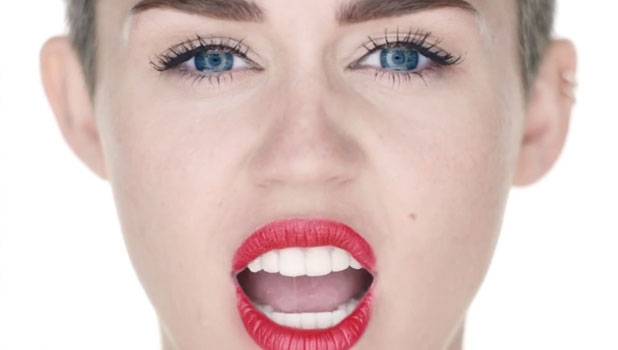 Miley's latest video – directed by Terry Richardson – starts off innocently enough, with the camera focused on her face as she sings.
Then, we see her clad in a crop top and underwear, grabbing a sledgehammer, before beginning to demolish the walls around her.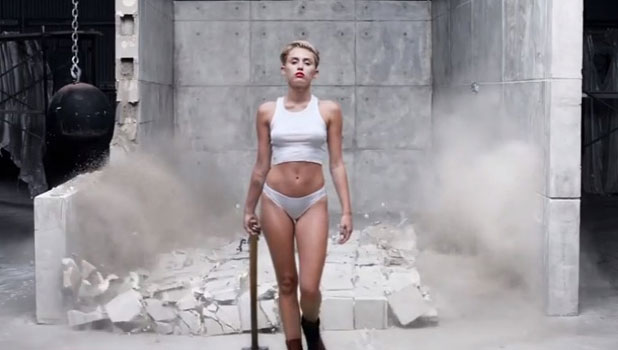 Clearly the sledgehammer didn't do the trick, however, as she then jumps on a wrecking ball, loses her clothes, and proceeds in destroying the whole room.
Viewers of former Hannah Montana star Miley's racy and controversial MTV Video Music Awards 2013
performance will be pleased (or not) to know that the tongue is back as she seductively licks her sledgehammer ahead of causing havoc.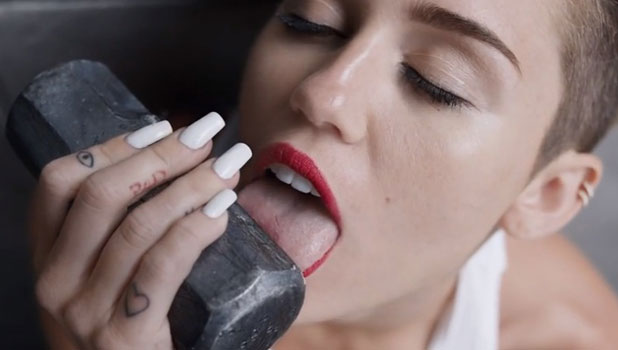 We've been warned: don't mess with Miley.
Like at the VMAs, however, whether you love or hate the video, it's certainly got people talking. The video beat the Vevo record on release, hitting 12.3 million views in the first few hours.
Watch the video below - but be warned, she is naked in it:
'Wrecking Ball' is the second single to be lifted from Miley's new album
Bangerz
, following the smash hit 'We Can't Stop'. The album is released 4 October.