Kanye West appeared to make a dig at Kim Kardashian's ex boyfriend Ray J yesterday, by referring to him as "Brandy's little sister" during a surprise performance on Late Night with Jimmy Fallon.
The superstar rapper dropped by
Jimmy Fallon
on Monday evening (9 September) to treat viewers to a rendition of his popular album track 'Bound 2' with legendary R&B singer Charlie Wilson.
And as well as his appearance on the show being unexpected, he also seemed to drop in a surprise diss aimed at girlfriend Kim's former flame.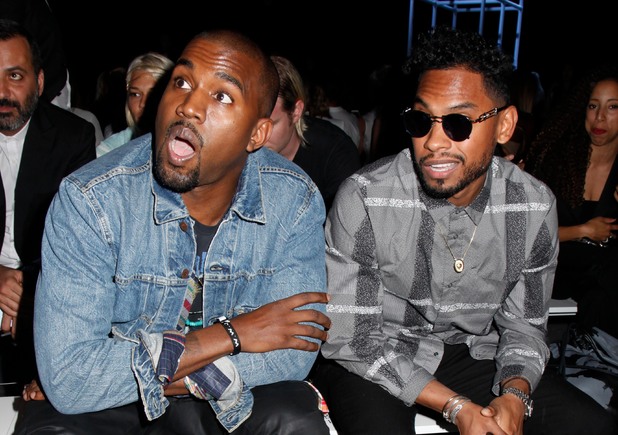 Kanye - who is
currently in New York for Fashion Week
- substituted the first line of his verse with the diss: "Brandy's little sister lame, man you know it now".
It was only a matter of time before the
Yeezus
star fired a shot at Ray J, after the singer recorded a song earlier this year believed to be about his previous sexploits with Kim - including that infamous sex tape.
In the track titled 'I Hit It First', Ray J - who is the younger brother of R&B songstress Brandy Norwood - appeared to boast about how he was the first man to bed the curvaceous reality TV star and how he was responsible for her rise to superstardom.
He proudly (and bravely) sung lyrics such as "She might move on to rappers and ball players but we all know I hit it first" and "No matter where she goes or who she knows, she still belongs in my bed".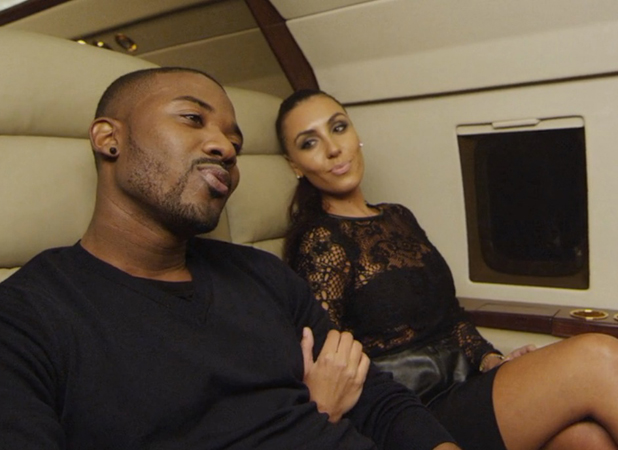 The 32-year-old R&B singer then
even went as far as filming a music video for the song
, which used an uncanny Kim look-a-like and even appeared to re-create scenes from their sex tape.
And all of this took place while Kim was expecting her first child with Kanye!
So it's no wonder that Kanye finally wanted to address the issue yesterday - no matter how brief and subtle the apparent diss was.
After the 36-year-old rapper's
Jimmy Fallon
performance, Twitter was flooded with tweets and jokes about the change in the 'Bound 2' opening line.
Kanye's DJ also appeared to make his own subliminal dig at Ray J by tweeting: "don't try 2 rub sholders with the big dawgs when u a puppy".
Ray J has yet to comment on Kanye's stab, but we can imagine he's probably busy working on another song as we speak!
Watch Ray J's courageous 'I Hit It First' video below.