Kim Kardashian surfaced (briefly) yesterday in a 30-second long Keek video, showing off her singing skills and her brand new blonde hair do.
The new mum has kept an incredibly low profile since the birth of daughter North West in June, but gave fans a glimpse of herself on Monday via a short video posted online by her sister Kourtney's boyfriend Scott Disick.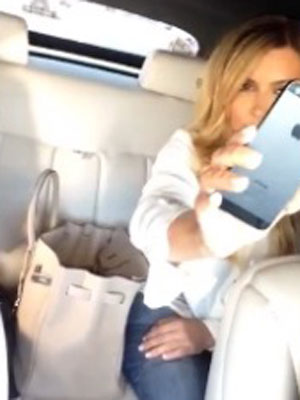 In the video, Kim can be seen sitting in the backseat of a car alongside Kourtney, while sister Khloe drives and Scott sits in the passenger seat.
Scott is filming himself and the girls singing along to Drake's 'Hold On We're Going Home'.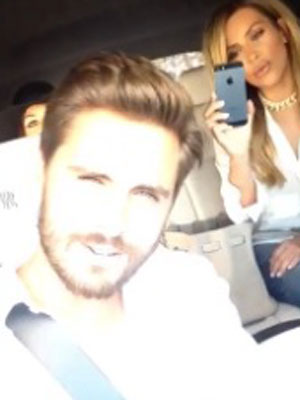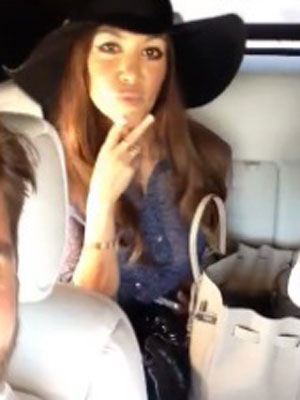 While Khloe, Kourtney and Scott are definitely getting into the spirit of things, Kim seems more interested in filming the action from her mobile phone as well.
Kim uploaded her own Keek video of the sing-a-long, though as it mainly just focuses on the LA traffic, we'll admit we prefer Scott's!
Watch Scott's singalong video below:
Sep 9, 2013 | U a good girl and u know it by ScottDisick on Keek.com
Keeping Up With The Kardashians
star Kim, who didn't appear to have her daughter with her on yesterday's trip, later posted a selfie – which we think is a screenshot from her Keek video - giving fans another glimpse of her golden locks.
Kim's hair was coloured at home by her hairstylist George Papanikolas last week – and it's said to have gone down very well with her rapper boyfriend Kanye West. George told E! News: ""He loves it! He was a big cheerleader for her to go blond."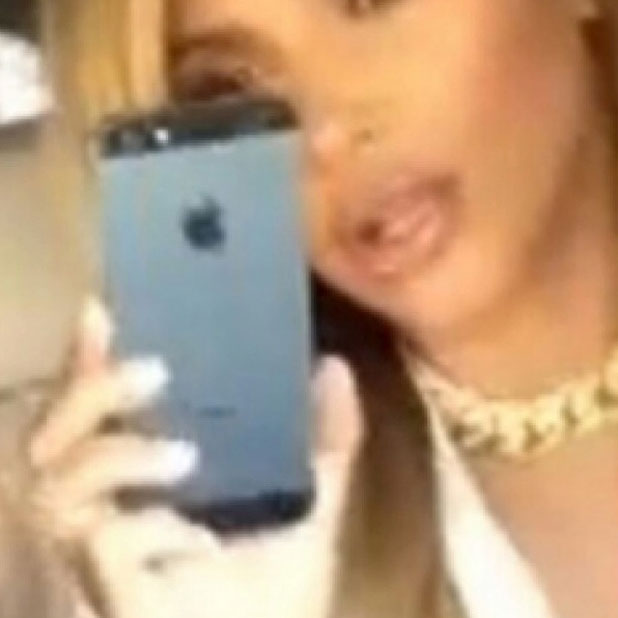 Meanwhile, it was good to see Kim's sister Khloe in high spirits in yesterday's Keek video, in the midst of recent allegations and rumours about her private life.
Khloe's husband Lamar Odom has been in the headlines over the past few weeks following allegations he checked himself into a rehab centre, only to check out a day later. Reveal contacted Lamar's rep but had no response.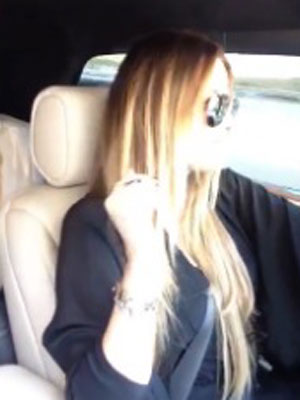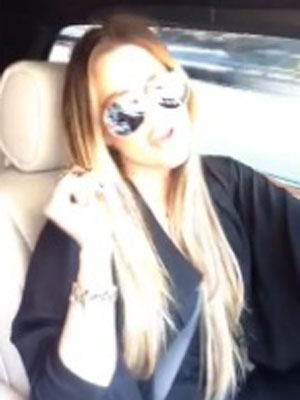 Lamar was arrested in San Fernando Valley, California, on suspicion of driving under the influence on 30 August and taken to a police station. It was later alleged he'd had his driving license suspended for a year because he refused to submit to chemical testing.
Khloe has yet to make any comment about Lamar.
Kim's not alone! More stars who gave birth in 2013:
Copyright: Love & Lust London