Chart topping singer Robin Thicke has opened up about being a father and revealed that his three-year-old son Julian Fuego has become a "good luck charm".
The 'Blurred Lines' star and actress wife Paula Patton recently sat down for a candid interview with
Prestige Hong Kong magazine
in which they discussed their relationship and their roles as parents.
Robin, 36, couldn't help but gush about his little boy and admitted that Julian helps him to forget his troubles - as well as bringing him luck.
When asked whether parenthood had changed him, Robin said: "In every single way. My son is my good-luck charm; he's made me not think about myself all day long. All of a sudden he shows up with his beautiful smile and perfect energy and makes me go, 'Ah, forget my little problems.' He's an amazing child."
And apparently Julian is already showing signs of following in his musical father's footsteps.
"He writes all his own songs and performs them and introduces himself – 'Ladies and gentlemen, Julian Fuego Thicke!' He even wakes up in his sleep sometimes, introduces himself like that and falls back asleep. He's hilarious."
Paula, 37, and hubby Robin began dating in secondary school and they eventually got married in 2005.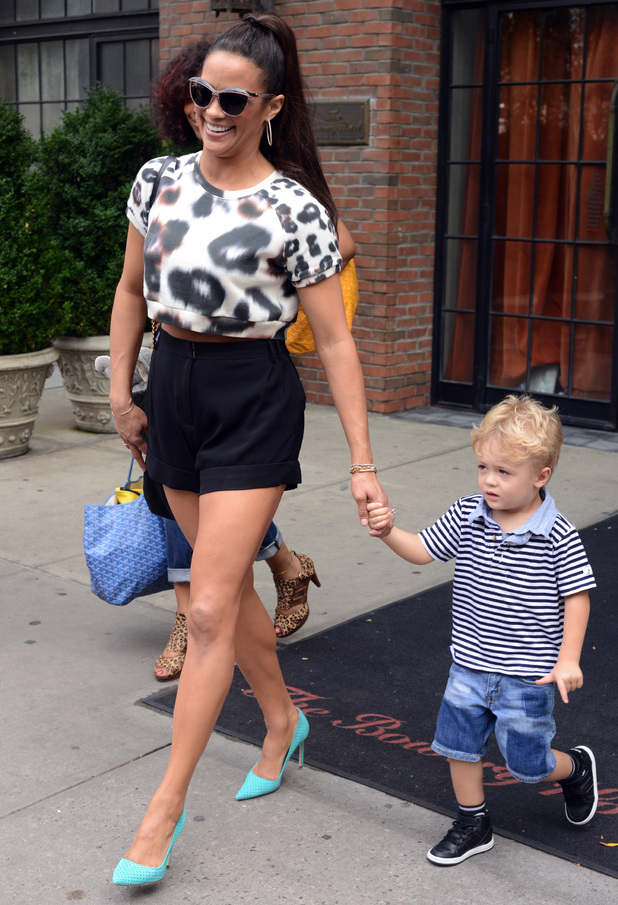 Their longstanding relationship is often admired in Hollywood and the couple appear to be more in love than ever.
Even with Robin's status in the music industry rocketing and having
Miley Cyrus twerking up against him at the MTV VMAs
last month, Robin says that he couldn't have done any of it without Paula.
Referring to Paula as his "rock", the R&B singer explained that his wife has played a vital part in the making of his hit records.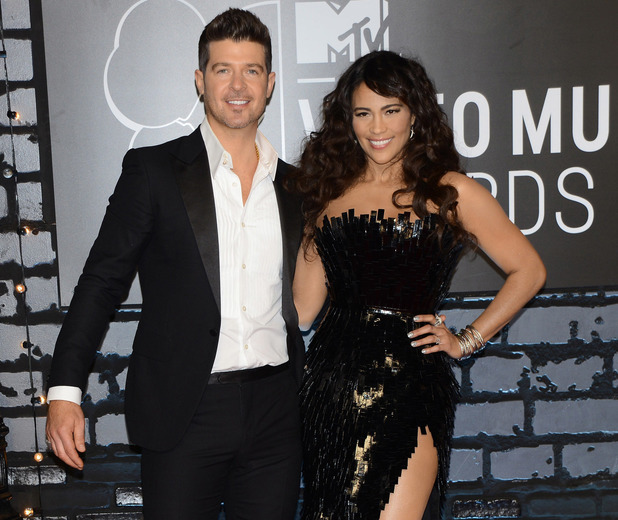 Paula added that when the couple aren't helping each other with their work, they like to hang out like best mates and take Julian on holiday.
"We're best friends," she said. "We laugh a lot. But that's our down time. We do the things you're supposed to do, like work out – blah, blah, blah, boring, boring. We love to travel together and travel with our child."
Watch Robin's video for 'Blurred Lines' below.