The Voice UK winner Andrea Begley has debuted the first song from her upcoming album The Message.
Northern Irish singer Andrea has recorded a stunning acoustic version of Bruce Springsteen's 'Dancing In The Dark'.
Andrea released a studio clip of herself performing the track via YouTube – and we're big fans of her gorgeous, soulful rendition.
Listen to Andrea's gorgeous version of 'Dancing In The Dark' below:
Andrea's first album, The Message, is released on 21 October
and will feature a mixture of Andrea's favourite songs, such as 'Dancing In The Dark', and tracks she has written herself, including the title song.
Andrea's
The Voice UK
coach, The Script's Danny O'Donoghue, produced her self-penned track 'The Message'. She said: "Danny has been a fantastic source of support to me both throughout the show and beyond it. He has always believed in me and in my songs and it was a total honour and privilege for him to produce one of my own songs for the album.
"I couldn't stop smiling while I stood in the studio with him working on the track. I count myself a very lucky person."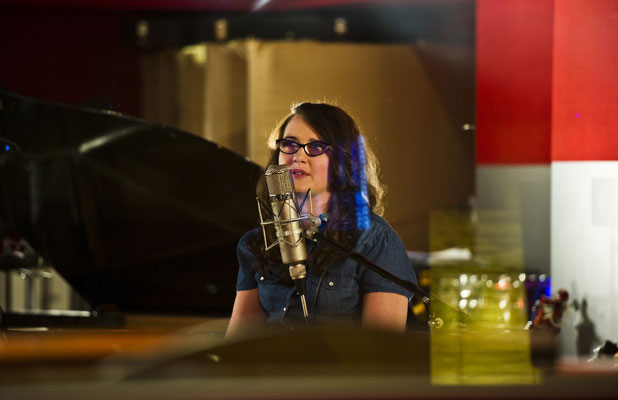 The singer, who is visually impaired, won the second series of the BBC competition earlier this year, beating bookies' favourite and fellow Northern Irish singer Leah McFall to the title.
Andrea will perform her first headline shows next month, at Belfast's Ulster Hall on 3 November and at Islington's Union Chapel in London the following night.