Bruno Mars will be following in Beyoncé's footsteps next year, as he is set to perform at the 2014 Super Bowl Halftime Show on 2 February.
The award-winning singer broke the news that he had bagged the highly coveted gig yesterday (8 September) by tweeting: "WE'RE GOING TO THE SUPER BOWL!!!!!!! #PepsiSBHalftime".
But he's got some big boots to fill on that stage.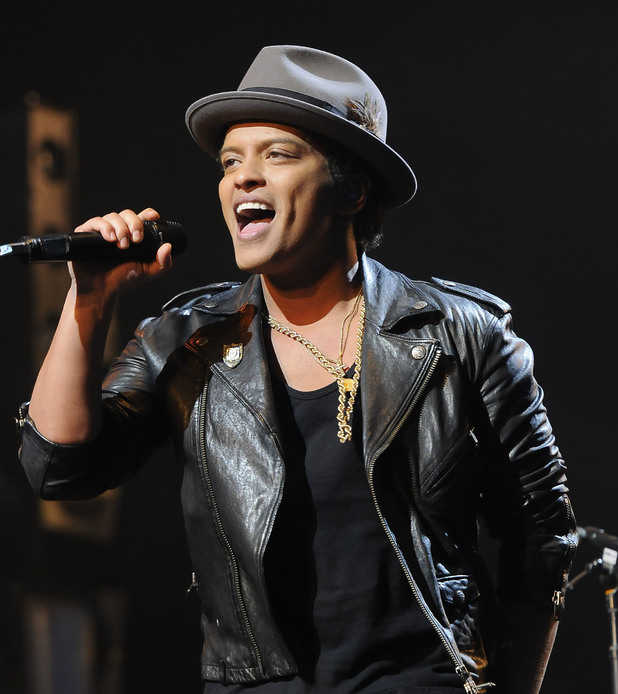 This year, Queen B put on a truly show-stopping performance at the Super Bowl, which saw her belt out a medley of hits and even treat fans to a Destiny's Child reunion.
Beyoncé was
joined on stage by former bandmates Michelle Williams and Kelly Rowland
and received a colossal amount of praise for the mini concert she delivered.
She even had all of us staying up late in the UK to watch her live on our TV screens!
However, if anyone can live up to Bey's show it could just be Bruno, since he has a string of smash hit records to choose from and a pretty huge fan base to boot.
Last month, the 27-year-old pop star wowed viewers with a first-time performance of his track 'Gorilla' at the MTV VMAs and he also collected the 'Best Male Video' award for 'Locked Out Of Heaven'.
It will be interesting to see what he comes up with for the big Halftime gig next year!
Other stars that have previously taken the Super Bowl stage include Madonna, U2, Prince and The Rolling Stones.
Will you be tuning it to see Bruno perform in 2014? Let us know below.
Watch
Bruno Mars
' 'Locked Out Of Heaven' video below: