Fifty Shades of Grey star Charlie Hunnam has said his girlfriend will be fine with the kinky sex scenes in the movie adaptation of the best-selling book.
Charlie will star as Christian Grey in the highly anticipated movie, a millionaire businessman who strikes a sex deal with naïve publishing worker Ana Steele, played by Dakota Johnson.
Fans of the book series by EL James will know Christian and Ana share plenty of steamy scenes together, which Charlie's long-term girlfriend Morgana McNelis will have to watch play out on screen.
But according to Charlie, that won't be a problem.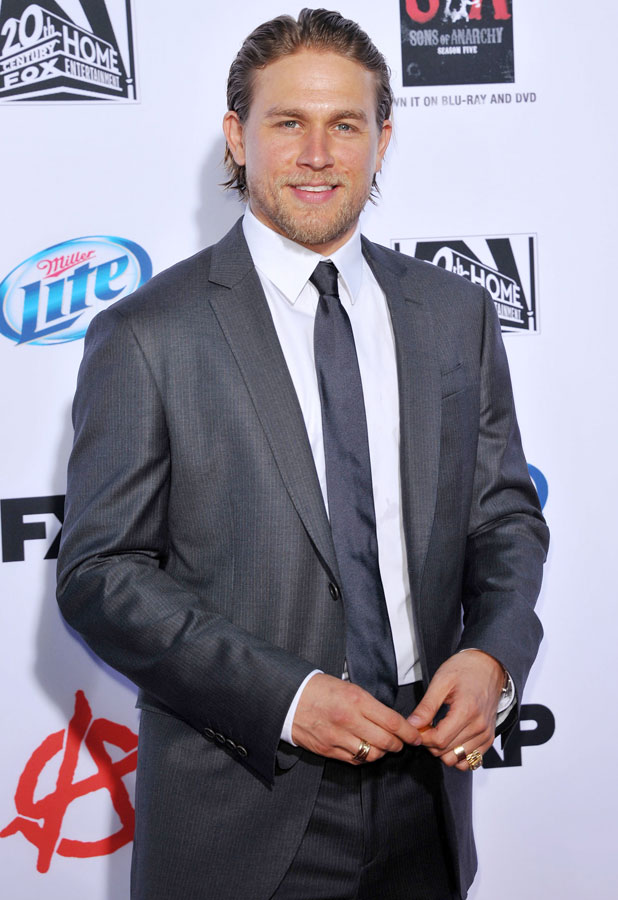 He told the
Associated Press
: "Of course, it's difficult being with an actor, you know? She is required to share certain parts of me with the world that she wouldn't necessarily choose to do, but we have a great relationship, and she loves me and wants to be with me and we've been together a long time now, and I think she understands and has come to terms with the fact that there are certain elements of me that she is going to have to share.
"This is an extreme example of that, but thankfully we do have seven and a half years of history together, so it won't be a big problem."
Charlie and Dakota - the daughter of Melanie Griffith and Don Johnson - were announced as the movie's leads last month, ending months of speculation about who would take on the characters.
Author EL James confirmed the news via Twitter - and also had a message for critics of the casting.
"To all the supporters, lovers and haters - thank you so much for the passion that you have for this project. You all rock. All of you."
While plenty of fans are thrilled by the casting news, others are not so pleased. More than 75,000 disgruntled book lovers have signed a petition urging filmmakers to cast Matt Bomer and Alexis Bledel in the main roles instead.
Last week,
White Collar
actor Matt told
Entertainment Tonight
he was thankful to have such loyal fans, and said he'll look forward to seeing how Charlie brings the character to life.
Fifty Shades of Grey
is due for release in 2014.