Charlie Hunnam
, who was recently cast as Christian Grey in the film adaptation of
Fifty Shades Of Grey
, says him and his co-star Dakota Johnson have amazing chemistry.
Dakota, the daughter of Melanie Griffith and Don Johnson, will play Anastasia Steele in the film, based on E.L.James' popular book.
Speaking to the
Hollywood Reporter
about the actress, Charlie said: "As soon as we got in the room and I started reading with Dakota, I knew that I definitely wanted to do it, because there was a tangible chemistry between us. It felt kind of exciting and fun and weird and compelling, and so that was it."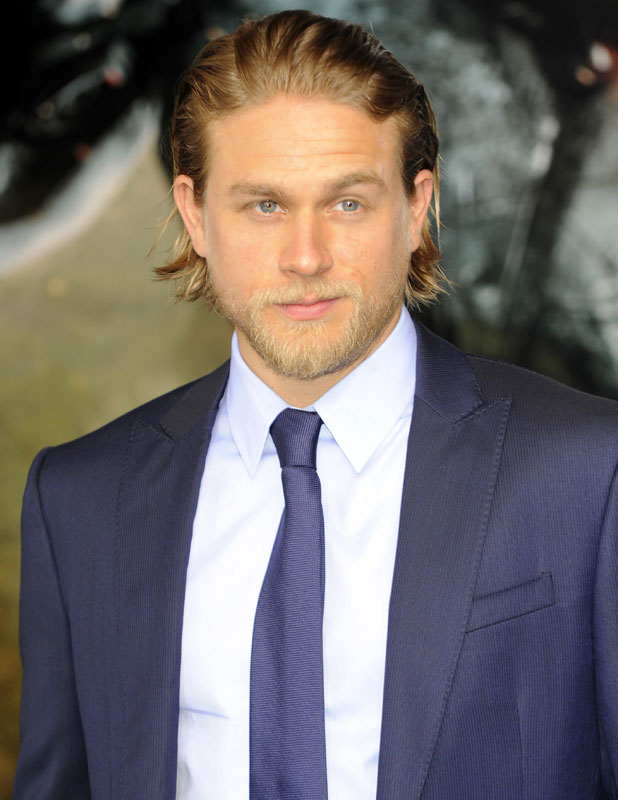 Charlie also answered questions about the explicit nature of
Fifty Shades
by joking that, thanks to his part in TV show
Queer As Folk
, he already has enough experience in that field.
Talking about the show which told the story of three gay men living in Manchester, the actor said: "It had incredibly explicit sexual scenes with a man. I mean I'm 16 and 17 years wiser now. So if I could do it when I was 18 with a guy, I can certainly do it at 33 with a lady."
Charlie, who was speaking at the premiere for the sixth series of his show
Sons of Anarchy
also discussed his girlfriend Morgana McNelis, insisting she will have no problem with him doing sex scenes. "She read [the books] and loved them and was really excited about the potential of the opportunity for me. If anything, I think it will make us closer."
The film is due for release in the US on 1 August 2014, a UK release date has yet to be announced.