Simon Cowell has defended his pregnant lover, Lauren Silverman, insisting she isn't a gold-digger.
The
X Factor
boss made headlines when it was revealed he was expecting a baby with the socialite. And while at first he kept schtum, he's now more than willing to talk about his impending fatherhood.
Speaking on
The Ellen Degeneres Show
, which will air in the States on Tuesday, he said: "I obviously can't blame the media – it was kind of what I call a juicy story. But there was a lot of stuff that was said about her: that she trapped me and that she's a gold-digger. It's absolute nonsense. She's a great girl but, like I said, it was awkward because of the circumstances.
"It was kind of uncomfortable, you know, the situation. But these things happen and everything is kind of calm now and I'm happy. I'm actually happier than I've ever been."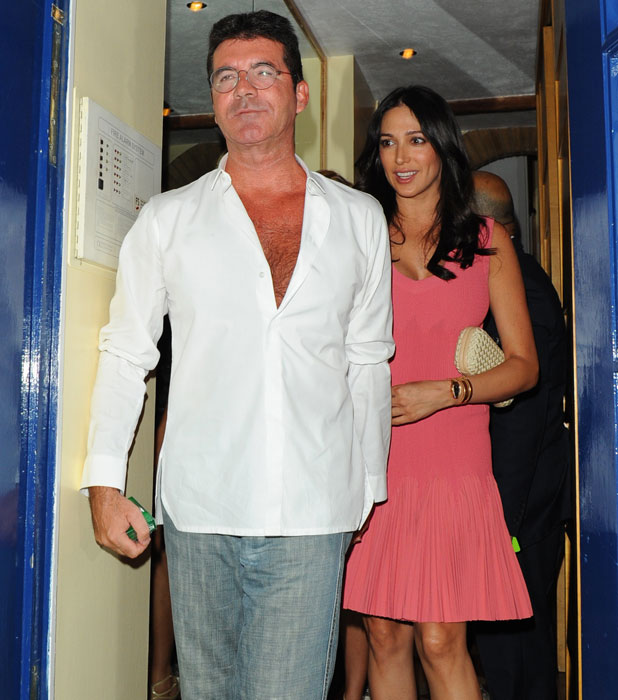 But the 53-year-old father-to-be was more reluctant to confirm the sex of the baby. When asked if it was a boy, he said: "You'll have to wait and see," before confessing: "Well, there are a lot of boys in my family so the odds are…"
However when he appeared on the Jay Leno show yesterday (Friday 6 September) he admitted: "I do know what it is," before going on to joke: "If it's a boy, I kind of hope he turns out like me as I was older, not when I was child - cause when I was a child I was obnoxious."
At the premiere of One Direction's movie
This Is Us
in August, Simon told BBC: "Things are changing in my life right now for the better. I'm proud to be a dad. It's something I haven't thought of before and now I feel good about it."
Simon also described Lauren, 36, as a "very special girl".