Former Hollyoaks star Rachel Shenton is risking life and limb later this month when she climbs Mount Kilimanjaro for charity.
Rachel is doing the gruelling trek to raise money for the National Deaf Children's Society, which helps improve the lives of deaf children, and it is a cause close to her heart.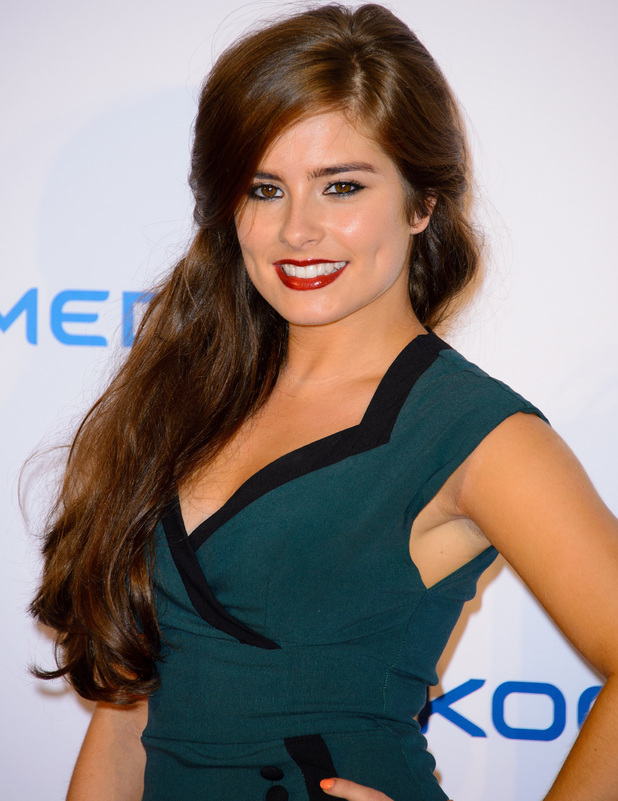 The actress' late father lost his hearing when Rachel was just 12 and, knowing firsthand the struggles people face without sound, she is now fully fluent in sign language.
Rachel will be blogging her Mount Kilimanjaro trek exclusively for
Reveal
, so we caught up with her before she heads off to find out how she's preparing!
You've got 10 days to go - how are you feeling?
I'm feeling good, but it's all becoming a bit real. I'm at the stage of having the necessary inoculations and the medical and checking that I've got all the last minute kit and things. I'm quite nervous, but excited as well.
When did you first decide to climb Mount Kilimanjaro?
It was over a year ago - it seemed a good idea at the time! I was meant to climb last year, but because I was so heavily involved in a
Hollyoaks
storyline, I wasn't able to get released to do it. I'm actually pleased, as I've needed this time to prepare. I don't think I would have had time to do anything otherwise. It takes so much prep - as well as getting people to sponsor me, getting the kit sorted, getting the inoculations, making sure I'm medically fit. I don't think you could do it if you were working full-time!
Tell us about your reasons for doing the climb...
I'm ambassador for the NDCS and care a lot about it. My dad was deaf, I'm fluent in sign language and have been involved with the deaf community for years - especially with the NDCS. I've done a skydive, I've sailed, I've done white water rafting and I kind of thought, "I wanna do something that really scares me". Now it's come round and I'm like, "Oh gosh, it's definitely done that, I'm definitely scared!"
When did your dad lose his hearing?
He lost his hearing about two years before he died - I was 12. It's a difficult thing to happen to a family. It gave me the impetus to learn sign language. I consider my dad to be very, very lucky as he had a voice all his life, so when he did lose his hearing, he could communicate eloquently and was good at lip reading. Obviously he struggled a little bit with certain things, but he was still in a better position than someone who was born deaf and who didn't have the chance to develop their voice.
When did you start training for your climb?
I go to the gym three or four times a week anyway and just to do yoga, classes or run, but my training started properly about six months ago.
What does your training involve?
It's a lot of cardio circuits with weights and interval training and long, long walks of about 15-20 miles! It's quite time consuming. I was working 72 hour weeks at
Hollyoaks
so there's no way I could've done it justice!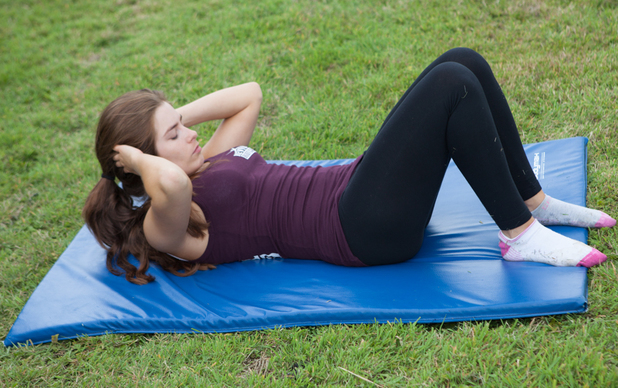 Are you worried about altitude sickness?
The thing is, you can't really prepare for the altitude sickness. I've been in altitude chambers to try and prepare, but at the end of the day, if you get it you get it. I'm not going be psyching myself up or thinking too much about it. It's very much advised that you stop climbing if you feel poorly, as it can be very dangerous and isn't worth it essentially. But I don't want to obsess. I'm just hoping I'll be ok!
What's it like inside an altitude chamber?
It's a little bit weird. They're quite large and just a room - a bit like a greenhouse. I rode an exercise bike in it. I mean, I think it helped. Maybe, I don't know? I don't know how you'd even prepare for it...
Have you had to change your diet?
No, I haven't really - I'm just trying to eat well. I'm just trying to make sure I'm as fit as I possibly can be, which means eating well and getting enough vitamins. Saying that, I had piece of chocolate just now! I can take as many snacks as I want up there, so it gives me a huge excuse to eat chocolate. It'll give me lots of energy!
What will be the hardest part?
I guess I'm quite nervous about the fact that I don't know anybody. There will be a big team of climbers doing it together, but I don't know any of them yet. We'll meet for the first time at Heathrow the night before we fly, so it's kind of a bit daunting.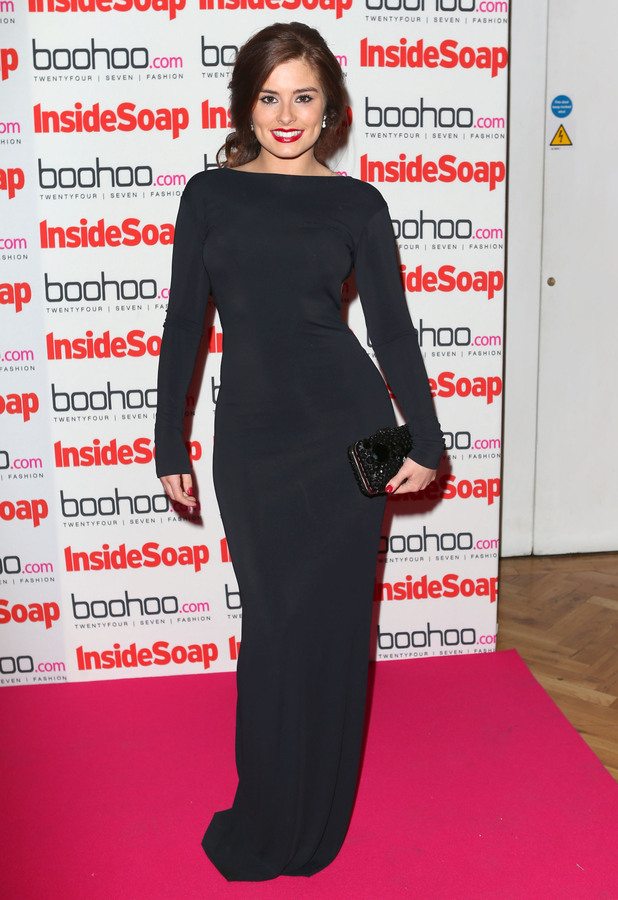 That's brave!
Yes....brave or stupid!
How long do you think it will take to complete the challenge?
It's eight days up and two days down. It's slow going up, as you have to acclimatise. You essentially climb up, then climb back down a little bit to go to sleep. The go up, then down a little bit. It helps your body get used to the altitude.
Have you got your kit sorted?
Yes, and that's down to the very kind team at Regatta. They've sponsored all my stuff and Lowa have given me my boots. I've broken my walking boots in already. They're really cool actually, they're like little trendy purple things. They're lovely!
What do your friends and family think?
They think I'm mental! But like I said, I really wanted a major challenge. It's going to be a challenge in every area for me - I'll be climbing with people who are unfamiliar and I absolutely hate bugs and spiders! But if I can do this, I can pretty much do anything.
Rachel sets off on her challenge on 19 September and she will be blogging for
Reveal
throughout.
Make sure to check back to see how she's getting on and, in the meantime, you can sponsor her by
clicking here!
With thanks to Rebecca King