Britney Spears was spotted enjoying a walk with boyfriend David Lucado this week, whilst holding her adorable puppy.
The 'Ooh La La' singer was enjoying a stroll in Calabasas, California, where she's been seen a few time recently on breaks from rehearsals.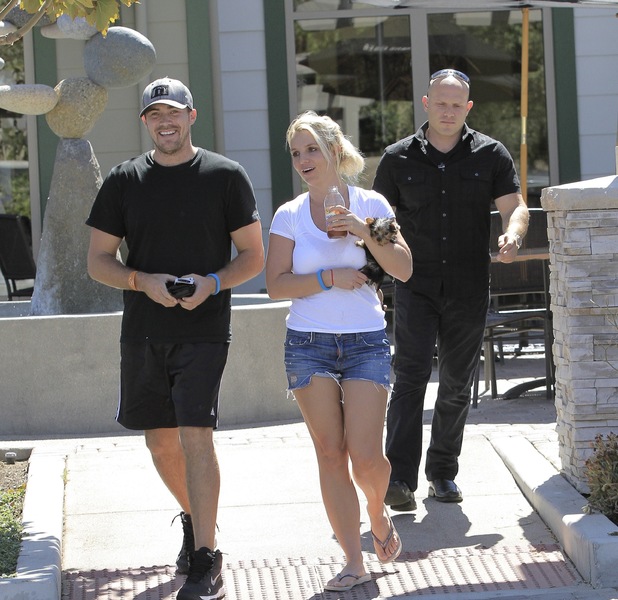 The singer looked comfortably casual and wore denim shorts with a white T-shirt, tying her hair into a messy bun. She wore flip-flops to complete her effortless outfit, whilst David went for all black shorts and T-shirt, with a baseball cap and high-topped trainers.
With puppy Hannah in her arms, Britney looked in high spirits as she shared a laugh with her boyfriend of six months.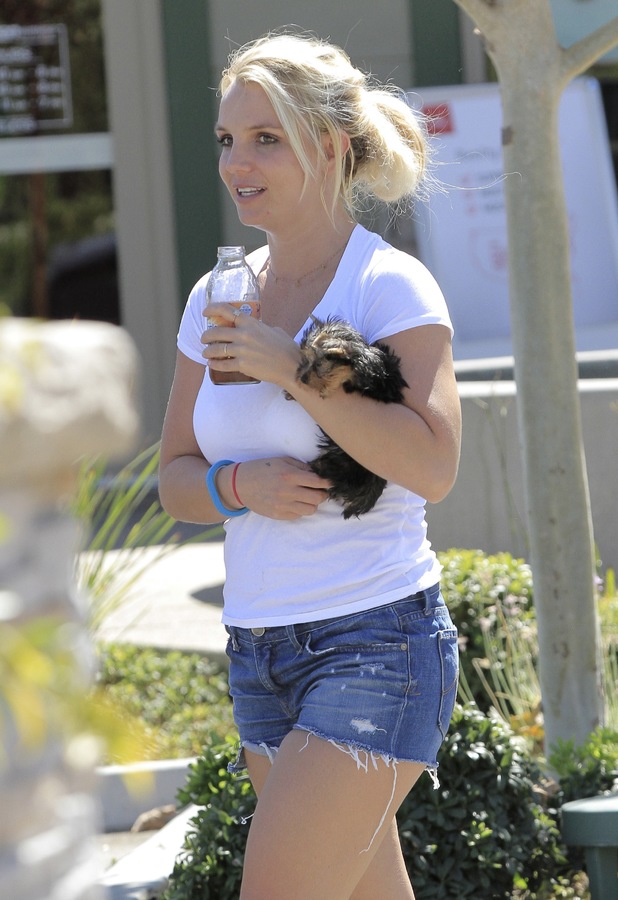 Although she hasn't been tweeting much since August, Britney has promised fans she's working on something top secret, and we can't wait to see what she's got lined up for us!
With a countdown titled 'All Eyes On Me', the star is set to unveil something on 17 September.
It seems Brit's dog Hannah is on Twitter more than her! Yesterday she was tweeting to asking followers to vote for 'Mommy's team' at the MTV EMAs.
With Brit's comeback in full swing, it's nice to see she still finds time to laugh with David!
By Rebecca King