Katy Perry channels her inner jungle princess in the fabulous music video for new single 'Roar' - filmed in Junglescope!
The pop star released the highly anticipated promo for her smash song on Thursday night (5 September) and it definitely doesn't disappoint!
Tigers, plane crashes, crocodiles, elephants, monkeys, leopard print bikinis – it has it all!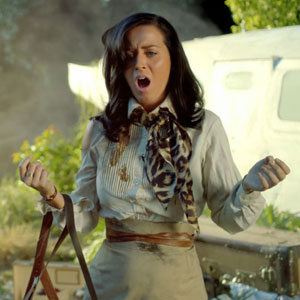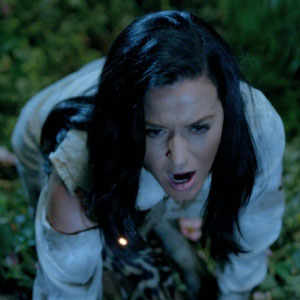 The video starts with Katy's plane crashing in the middle of the jungle with a rather handsome man. No problem, you think. She has someone big and burly to take care of her. Um, no. Thanks to a hungry tiger Katy's left all alone to fend for herself in the scary jungle.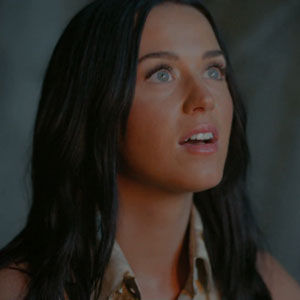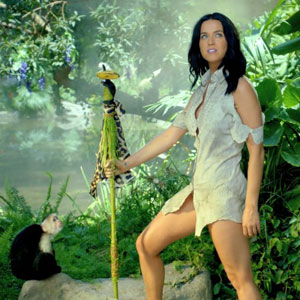 She soon embraces her inner survival skills. Who knew a high heel could make a hunting spear? A leopard print scarf could become a sexy bikini? Katy could roar loud enough to win a fight with a tiger? An elephant liked getting its nails painted?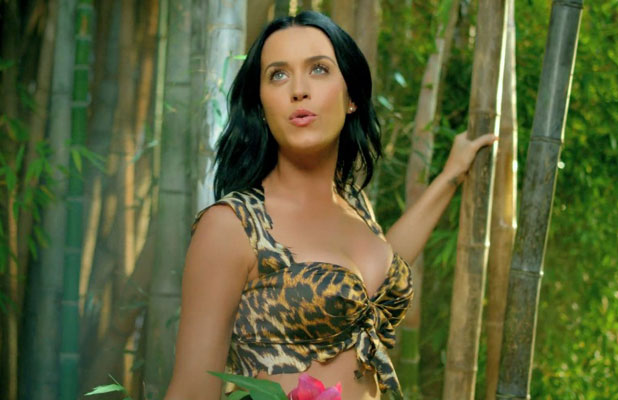 As she adjusts to the jungle, her style changes, she wins over the trust of the animals and effectively becomes the jungle queen! And how a-mazing does she look fresh faced with barely any make-up on swinging through the jungle.
Since its release last night, the video has already had more than two million views on YouTube.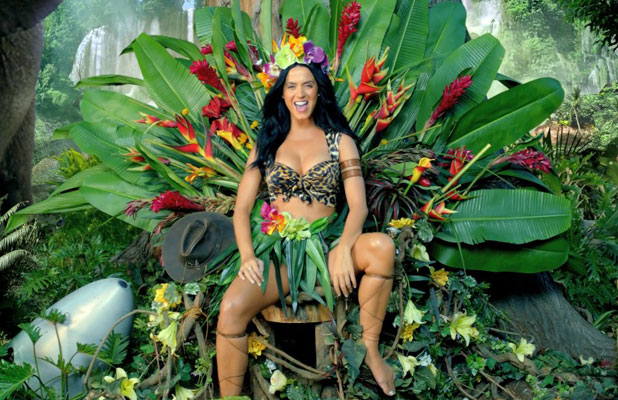 'Roar' is the first single from Katy's upcoming album
Prism
, which arrives 21 October. She released the track a week early in the UK thanks to huge demand and it shot right to the top of the iTunes chart. It's set to become one of the fastest selling singles of 2013 and give Katy her fourth UK number one this weekend.
She performed 'Roar' live for the first time at the
MTV Video Music Awards in New York
last month.
Now, excuse us for a while, we're off to watch the fab video again... and again!
Watch 'Roar' below: