Mariah Carey has spoken out about the pain she has experienced since dislocating her shoulder in July.
Still recovering two months on, Mariah, 43, thanked her fans for their patience as she collected an award to mark the success of her single '#Beautiful'.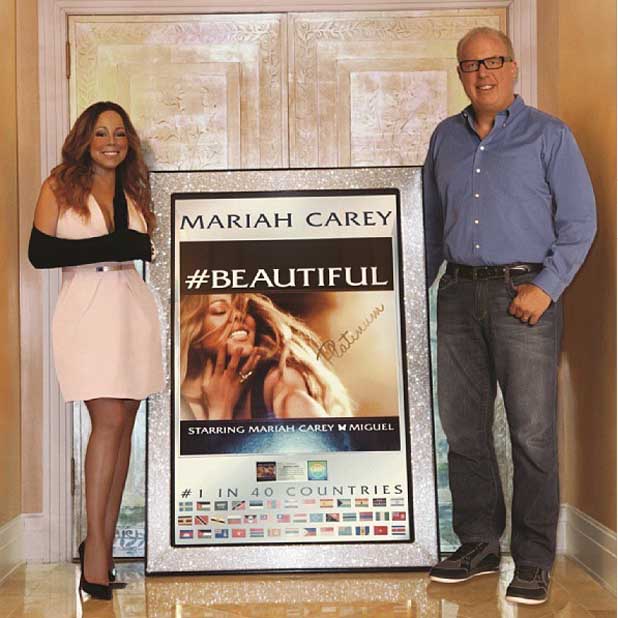 Posting a photo on Instagram today (5 September), Mariah looked stunning in a cute pink mini dress with a plunging neckline.
The 'Heartbreaker' singer was also sporting a rather plain black sling as she stood next to Steve Bartels, president of Island Def Jam records.
Captioning the photo, the mum-of-two said: "As I heal from my recent injuries, it was nice for Steve Bartels, president of IDJ, to come by and celebrate the Platinum success of '#Beautiful'.
"Thank you [fans] for having patience with me as I recover, I've never experienced any pain like this and I wouldn't wish this on my worst enemy, lol yet true."
The superstar
received the injury while shooting the remix video for '#Beautiful'
, which was being directed by husband Nick Cannon.
Proving that she show must go on, Mariah still performed on stage and made
several appearances in customised arm slings.
Watch Mariah's video for #Beautiful below: