TOWIE's Bobby Norris has claimed that Ferne McCann and Charlie Sims' relationship is "definitely over".
Ferne was left devastated when Charlie was photographed
getting close to a mystery girl while on a lads' holiday in Ibiza
last month. Now, Bobby explains that the emotions between his two co-stars - who were dating for three years - are still very much "raw".
Speaking to
Reveal
last night at The Pyjama Store's VIP annual Celebrity Soiree, Bobby said: "From what I hear, they're definitely over.
"I haven't actually asked too much in detail but it's quite hard when something's as raw as it is. I mean the truth and the proof are in the photos that are out there."
This week,
Ferne told Charlie over Twitter that she was "embarrassed" for him after he went on a foul-mouthed rant
, but Bobby reckons if the pair sort things out, it needs to be done in private.
"I just think they need to sort it out in private and I'm sure the show will feature what's happening," he continued. "I'm not sure they've even spoke really. I know there have been a few exchanges on Twitter. Subtle... not!"
Speaking about how relationships in the show can be affected by being in the limelight, Bobby said: "People have that interest and we're starting the new series, so it comes hand in hand. Once you go on a show like
TOWIE
, or any reality TV show, you say goodbye to that privacy."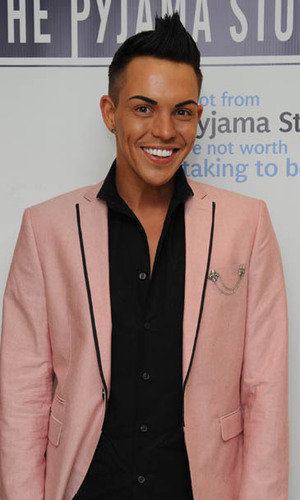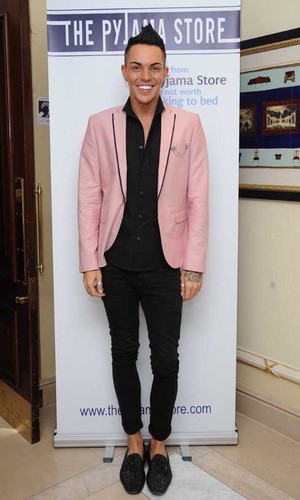 "Saying that, if I was in a relationship and it went downhill quite badly, I'm sure there's certain things I would rather discuss in my own private room."
All things aside, Bobby said he was "excited" for
TOWIE
filming to resume at the end of the month, probably because it was announced earlier today that
the show will return in October with two specials filmed in Las Vegas!
Browsing the pyjama range on display at Millennium Hotel, Mayfair, Bobby also told us that he's continuing to enjoy his party planning business because it gives him "creative flair". Well, we hope he brings plenty of bling to some Essex parties in the next series!
Bobby, who stood out from the crowd in a tailored pink blazer and sequinned black loafers, said: "When I first put on my shoes I wasn't sure if it was a bit too much, but then I thought, 'Bobby, is anything ever too much?!'"
We spoke to Bobby at The Pyjama Store's VIP annual Celebrity Soiree www.thepyjamastore.com.