Courtney Stodden's husband Doug Hutchison was the ultimate cheerleader at last night's Celebrity Big Brother eviction.
The
Green Mile
actor, 53, once again brought his own poster to the
CBB
's Elstree Studios on Wednesday (4 September), declaring he was "Team Courtney". Well, we all knew that!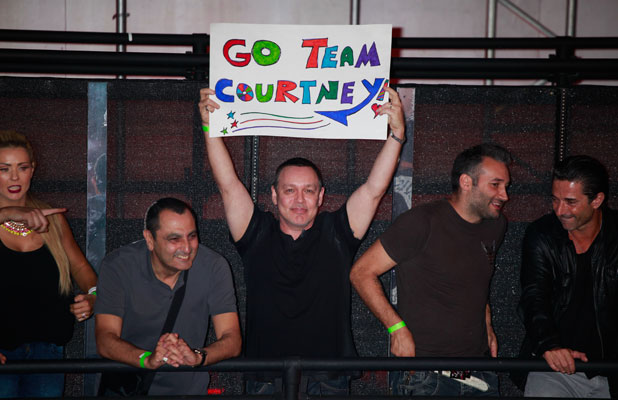 Courtney, 19, had been one of five housemates up for eviction last night
, and had even told her fellow stars she wanted to leave.
In the end, however, it was model Sophie Anderton who exited the house, becoming the third celebrity evicted by the public.
That means Doug will have to wait a little while longer to see his wife again.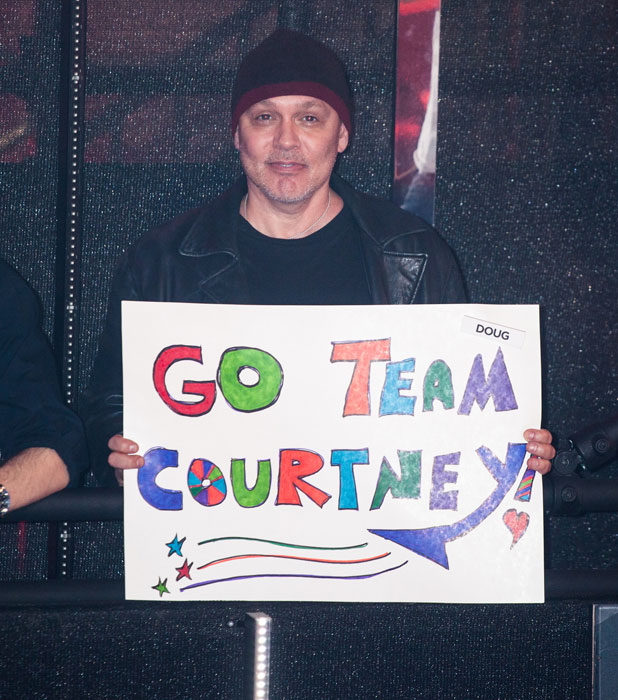 However, he said this week that
it was "win-win" for him and Courtney whether she stayed or left
.
"If she's not evicted she stays in the house and is that much closer to winning. If she is, she can come back into my arms after the eviction and that would be a sweet deal as well," he said.
"I think Courtney could win this hands down. She has everything it takes. I think for the most part the housemates love her a lot and she has managed to turn the UK audience towards her versus against her because of her unabashed sweet nature."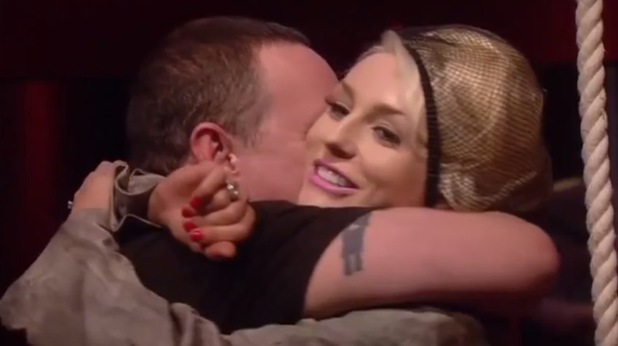 Doug was lucky enough to spend a few minutes with Courtney
earlier this week as part of a task which saw him taken prisoner by a fake villain called Mr Big. In order to rescue him, Courtney had to give up her possessions. She agreed in an instant and was allowed to spend a few minutes with her husband before he left.
Reveal
's
Celebrity Big Brother blogger Nicola McLean said the interaction between Courtney and Doug during the task showed how much they love
each other.
"It was so sweet when they showed him on the screen and he said he missed and loved her so much," she said. "What a lovely man! I never thought I would see Courtney in a hair net and overalls. We saw Carol saying "just get on with it" when Courtney was changing. Gosh, she really is this year's "Mrs Nasty"!
"When she got in the room, it was so sweet and showed how genuine Courtney and Doug are about each other. It was funny that she was worried about Doug seeing her in the overalls. I sympathise with her, I mean, I gave birth with a full face of make-up!"
Celebrity Big Brother continues tonight on Channel 5
.
Courtney's best looks in pictures!
Copyright: WENN Josiah True