Imogen Thomas is looking fantastic just months after giving birth. Apparently, it's all down to hours of jumping around on trampolines…
Model and first-time mum,
Imogen Thomas
worried she wouldn't get back to her pre-pregnancy shape after giving birth to daughter Ariana earlier this year. Now she tells us how trampolines helped her regain confidence, what it's like to be a mum, and how she can't wait for baby number two…
"I think when you have a baby, a lot of mums get into a rut, where they feel they can't go out and be themselves again," she said. "I put on three stone, and that's a lot to lose. There were times when I thought, 'How am I ever going to lose this?' But it just goes to show you can do it."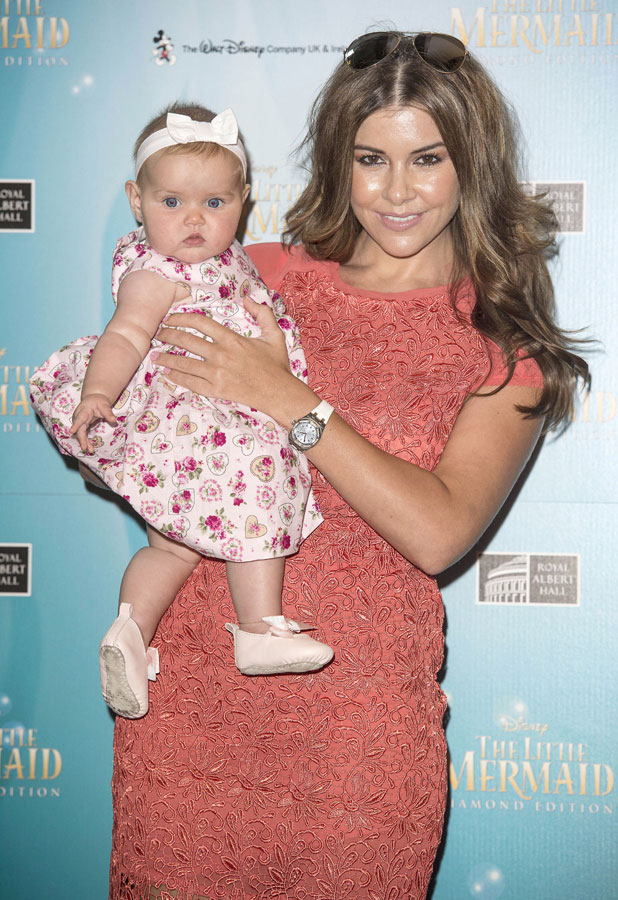 Imogen says getting her size 10 figure back was all thanks to a strict exercise regime. Although she spends half an hour on the treadmill, followed by cross trainer and step machines, she swears by an exciting new class at her gym.
'Jump' is a trampoline-based workout. Imogen spends each class bouncing her way to a healthy weight, whilst Ariana spends some chill-out time in the gym's crèche.
"You just jump on this trampoline for an hour. It's just high intensity and I love it! It's brilliant. Music blasting and I'm ready to go!"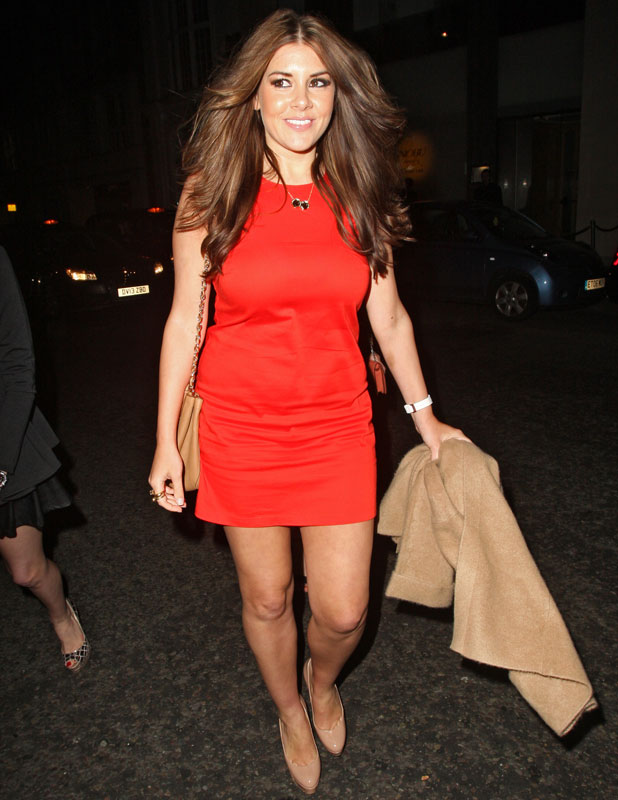 However, Imogen tells us she still has changes to make: "When you've just had a baby, there's always room for improvement. There's still a bit of the belly I need to work on, but I'm really happy with my body so far."
She adds: "I'm trying to do this thing where I don't eat after 6 o'clock. It's really hard because my boyfriend eats late at night, so I try to forget he's eating and just go to bed!"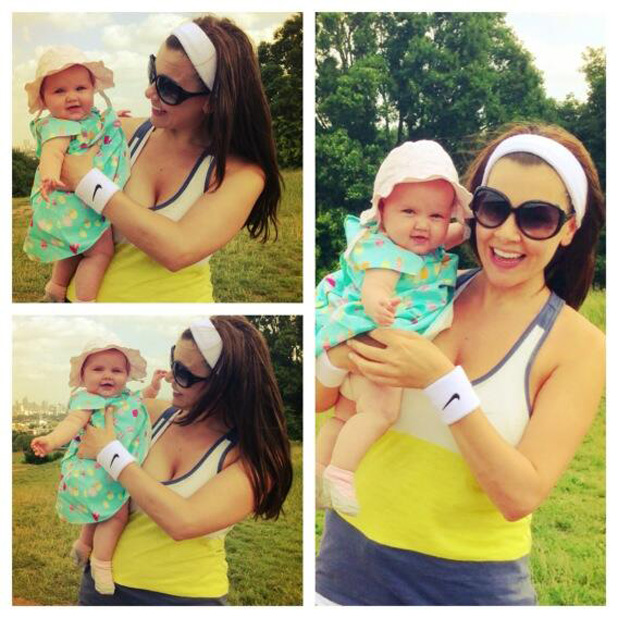 Clearly enjoying family life with long-term partner Adam Horsley, their daughter is now seven months old. "I just love her smiles now," she says. "I don't want to sound too cheesy, but it's the best feeling in the world... I can't wait for baby number two!"
Although Adam's telling Imogen to slow down, she's juggling family life with her career, and doing it well.
"I think I'd like another little girl, because I've got all these pretty little dresses now! But I'd be happy with a boy as well - I'm talking like I'm pregnant!"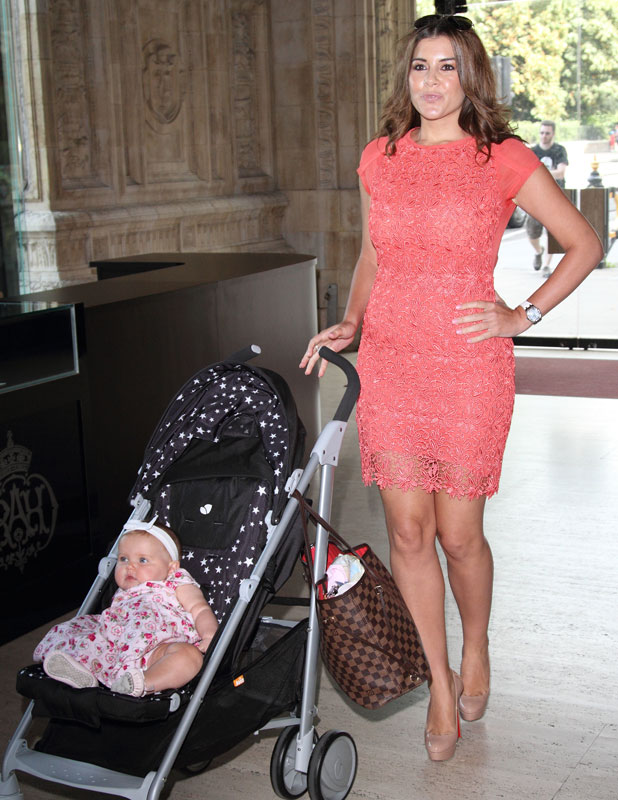 Admitting it took her three hours to get ready for the Disney event we spoke to her at, it's a good job Imogen isn't so glam at home! "I tend to wear the same pajamas all the time," she admits. "I'm a bit of a scruff!"
Imogen has dedicated her first photo-shoot since pregnancy to mums who, like her, weren't sure if they could be themselves again.
She says: "I was like 'Do you know what? I'm modelling in my underwear, but it's to show everyone it can be done.'"
Imogen was at the Blu-ray™ screening of Disney's The Little Mermaid Diamond Edition, with a live orchestral accompaniment, at The Royal Albert Hall. The Little Mermaid is out on Disney Blu-ray™ and DVD now.By Rebecca King
More famous babies that have been born in 2013 - pictures:
Copyright: Love & Lust London