Rita Ora and Cara Delevingne officially put rumours of a rift to rest last night by partying together in London and then stopping off for a giant order of McDonald's.
The BFFs have been plagued by speculation of a fall out over the summer as they haven't been pictured together much – even though they both denied this was the case.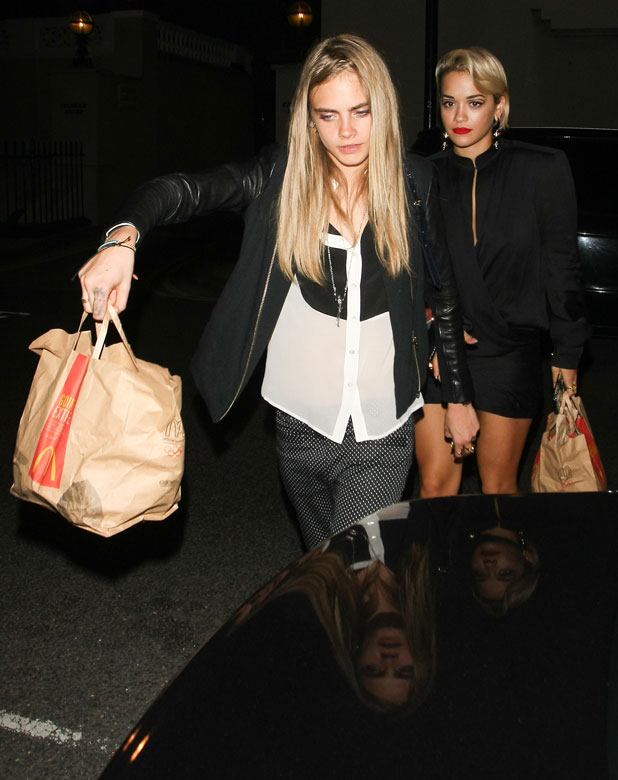 The most recent fall out rumours came after Virgin Media's V Festival when sources claimed Cara and Rita failed to meet up despite both being at the VIP Louder Lounge on the same day.
That, however, all seems to be rubbish, as the pals looked just as close as ever on Tuesday evening (3 September) as they partied alongside partner in crime Ellie Goulding.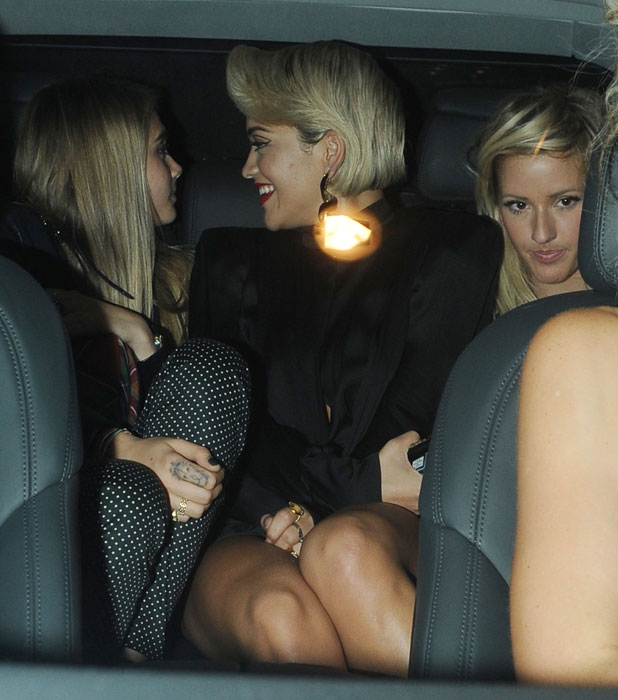 Rita and Ellie started their evening by attending the GQ Man Of The Year Awards, before heading to China Tang restaurant for a bit to eat and then Groucho Club to meet up with Cara for some fun.
Then, they were seen picking up some McDonald's after 4am and returning to Cara's home in central London for a post-midnight feast.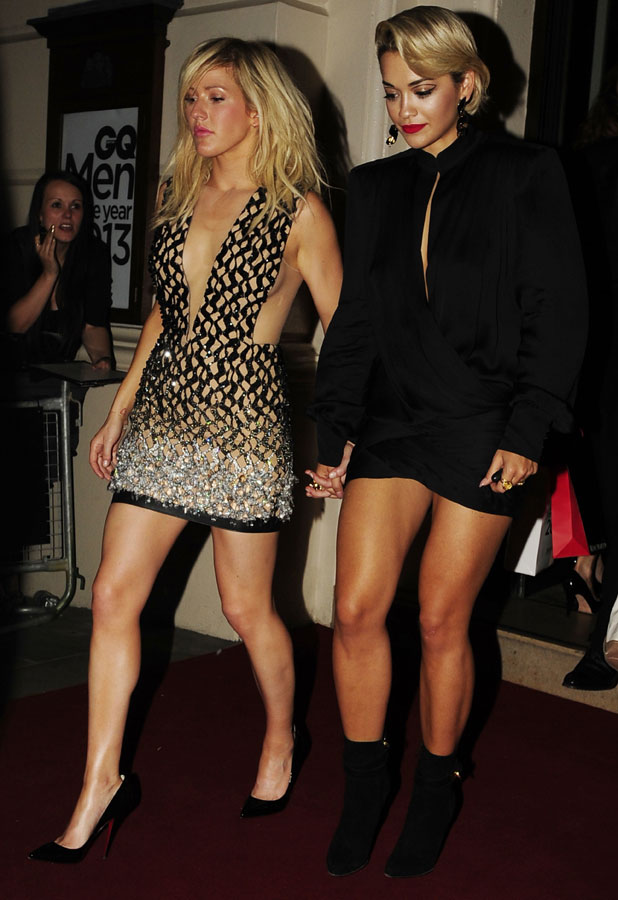 Well, who'd have guessed that international supermodels and pop stars are really just like us at the end of the day?!
Of course, Cara's love of McDonald's is well documented. She even ate the fast food before making her debut at the Victoria's Secret Fashion Show last year, saying: "'I need to eat a lot otherwise I feel faint. I get in the worst moods if I don't eat."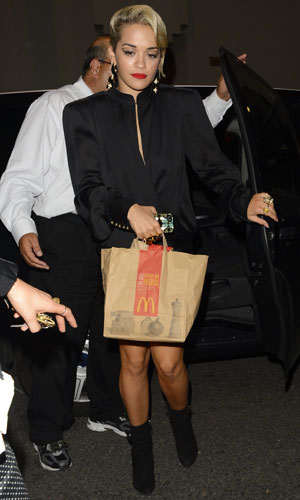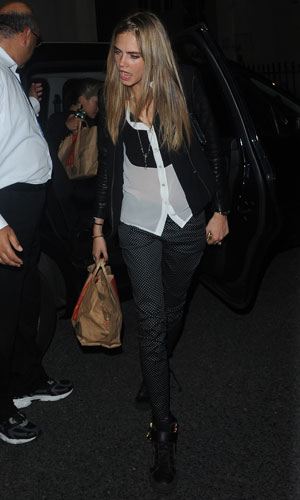 We're glad to see all is OK between Rita and Cara, who met "a long time ago" at a festival, according to Rita.
"We hung out because we have a few mutual friends," she told The Sun in February. ""We didn't see each other for a few months, then I saw her again and our careers were getting busier at the same time... We just kept seeing each other and naturally started talking more and more. And now we're always together."
After the rift rumours surfaced, Rita had tweeted: "I don't know what all these stupid stories are about but I'm always going to have my best friend @Caradelevingne I love you!"
Watch Rita's video for 'Facemelt' below: