Khloe Kardashian has shared another sultry photograph of herself while partying at Katy Perry's house as rumours about her marriage to Lamar Odom continue to swirl.
The
Keeping Up With The Kardashians
star uploaded a shot to Instagram on Monday night (2 September) showing herself wearing a teeny tiny pair of shorts and pouting for the camera while seated between two friends.
Nearly 300,000 people have liked the picture in just six hours.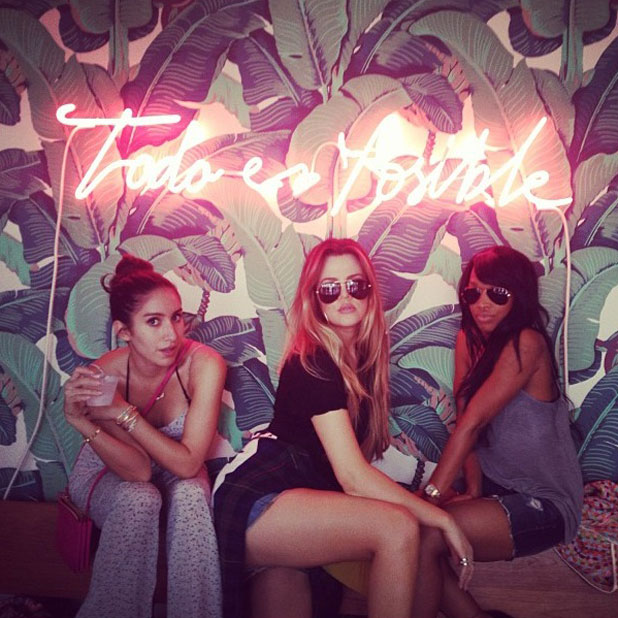 Khloe didn't add a caption but E! News claims the picture was taken at a Labor Day party thrown by Katy Perry in Los Angeles.
The reality star was earlier seen arriving at the house party in the same outfit of shorts and a black T-shirt with a plaid shirt tied around her waist. She was noticeably wearing her wedding ring despite the recent speculation about her marriage.
Lamar was no-show at the event. He was
arrested last week on suspicion of DUI
after being stopped by the California Highway Patrol in the San Fernando Valley in the early hours of the morning on 30 August.
His driver's license has been suspended for a year after he allegedly failed to agree to a chemical test at the police station.
Neither Khloe nor Lamar have made any statements on his arrest, although
Khloe did tweet a cryptic message
stating: "As much as I wish I were made of steel... I'm not… I'm pretty damn close to it though hehe."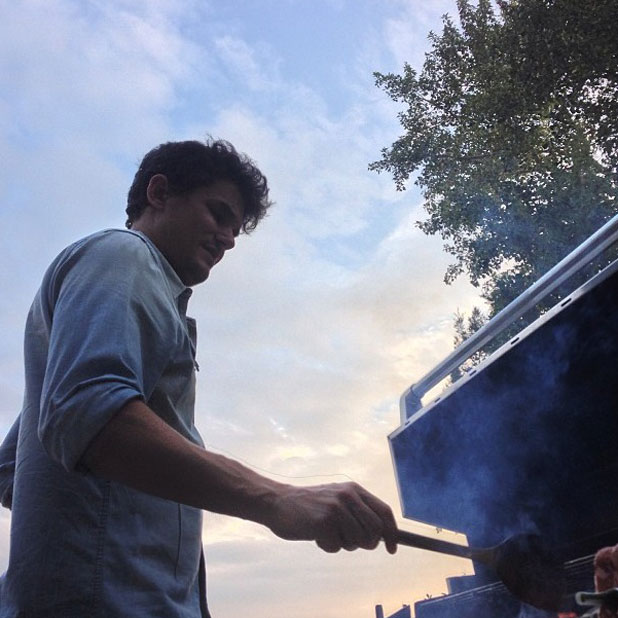 Despite the drama swirling in her life, it seems Khloe was able to enjoy her holiday day yesterday surrounded by friends – and was seen even smiling in paparazzi pictures from the day.
Meanwhile, it appears Katy's boyfriend John Mayer played chef for the day, as he uploaded a Instagram photo of himself at the barbecue. He joked: "They said if I followed my dream I'd end up flipping burgers. Guess they were right."