Fearne Cotton returned to Celebrity Juice last week and today she was back at BBC Radio 1 as her maternity leave officially ended.
The
DJ presented her last Radio 1 show on Christmas Eve 2013
, before
going on maternity leave ahead of the birth of first son Rex Rayne Wood
, who arrived in February.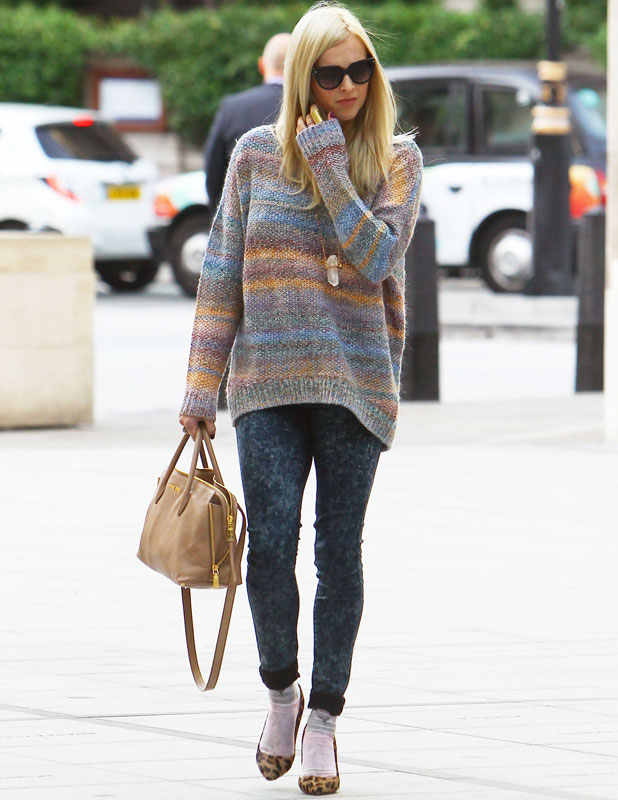 On Monday (2 September), the blonde was back at work at Radio 1, meaning we'll get to gush over her fab style every morning again!
Today, she arrived at the central London studios wearing printed leggings and an oversized jumper, teamed with leopard print pumps and cat socks. A look we probably couldn't rock anywhere near as well as Fearne does!
Fearne joined Nick Grimshaw to co-present two hours of the BBC Breakfast Show, ahead of resuming her regular 10am slot from Tuesday.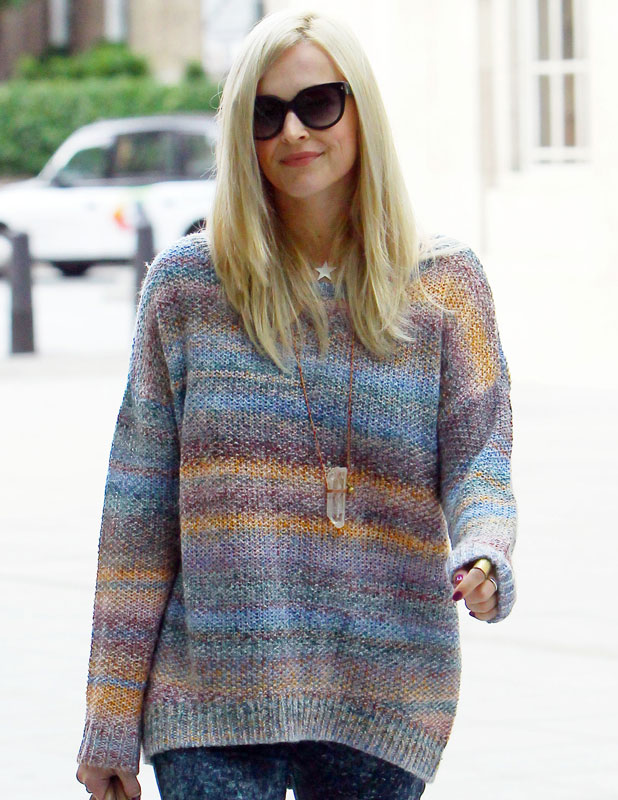 Nick announced her return by playing suitably dramatic music and declaring: "Now, the queen of Radio 1 returns to her throne!"
Fearne said: "It's very exciting. Thanks for letting me be on your show the first day back. It's a nice way to ease into the job again."
The 32-year-old went on to say that while maternity leave wasn't the most restful of times, she'd loved every second of it.
"A small person takes up a lot of time! But it's amazing and I loved doing it. I've never had time off since I was 15 so it was really nice to go, 'I have a life without work stuff'. It was brilliant but I'm ready to get back into work and I'm excited about the month we have coming up."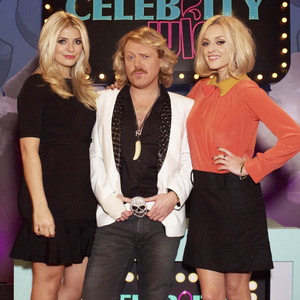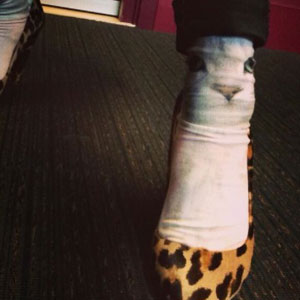 She went on to joke that bumping into somebody downstairs, they'd asked if she'd "been somewhere nice".
"I've not been on holiday for eight months!" she told Nick. "I haven't gone on a gap year at the age of 32. I've been on maternity leave! But, hey! It's lovely to be back. It's weirdly not weird. I've missed all of you lovely people and I've spent a lot of time in this building before. It's like I've come home and it's lovely. It's nice, it's really lovely. I forgot what floor to come to but after that…"
Fearne also joked: "I've not talked to adults for eight months, I need to let loose!"
Welcome back Fearne!