Khloe Kardashian has posted a cryptic message on Twitter days after her husband Lamar Odom was arrested.
Basketball player
Lamar was taken into custody on suspicion of DUI
last week after being stopped by the California Highway Patrol in the San Fernando Valley in the early hours of the morning on 30 August.
His driver's license has been suspended for a year after he allegedly failed to agree to a chemical test at the police station.
Khloe has yet to make any official comment on her hubby's arrest, but she did tweet at the weekend: "As much as I wish I were made of steel... I'm not… I'm pretty damn close to it though hehe."
Aside from Lamar's arrest, the couple have been rocked by US reports that they are experiencing a tough patch in their marriage.
Sources in the States have
alleged that Lamar is battling a drug problem
. Reveal contacted Khloe and Lamar's reps for a comment when the allegations were made. Lamar's rep has not responded, while Khloe's had no comment to make.
Despite the reports,
Keeping Up With The Kardashians
star Khloe was spotted wearing her wedding ring on 31 August.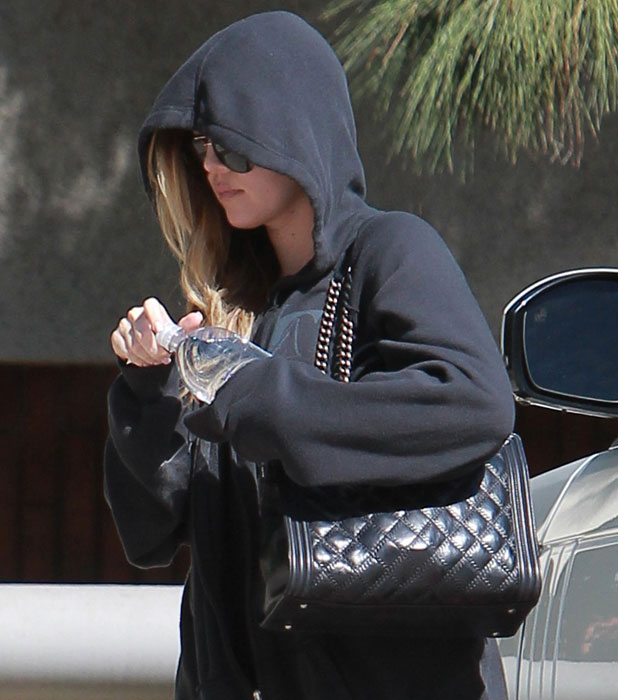 The reality star kept her head down and hid underneath an oversized hoodie (from Lamar's clothing range) as she headed to a gym in Los Angeles.
Khloe and Lamar married in 2009 after a whirlwind courtship of just a month. Critics thought their union wouldn't last but they celebrated their third wedding anniversary in September last year, with Khloe appearing loved-up and happy.
In a message posted on her official website at the time, she said: "Happy anniversary to my best friend, my partner in crime and the love of my life — my husband. Over the past three years, I have experienced happiness that I never dreamed possible. Thank you for making me feel like a princess every single day. I love you forever!"