Lady Gaga stepped out in a dress that can actually blow bubbles last night, following her iTunes Festival 2013 performance.
The eccentric singer left The Roundhouse in Camden, London after her set on Sunday evening (1 September) clad in a bizarre looking white dress that left a trail of bubbles in its wake.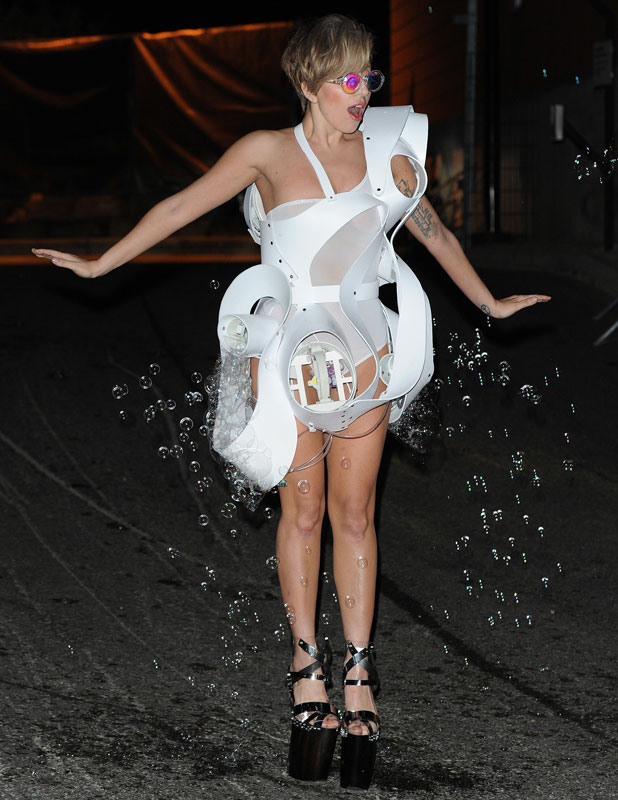 Bravo to her stylist – just when you think there can't possibly be a look she hasn't already done, she goes and wears a dress that blows bubbles!
Although we can't help wondering how she sits down in it?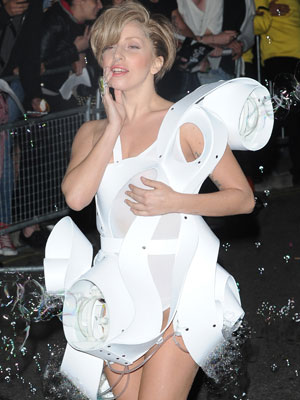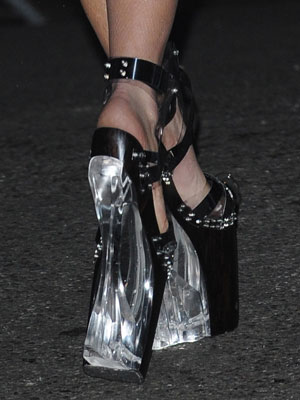 We weren't just slightly awed by the dress either, just check out those shoes! It's no wonder she was holding hands with two minders as she left the venue.
Perhaps that's the reason she later slipped into something a bit more comfortable, for a night of celebratory partying at Boujis night club.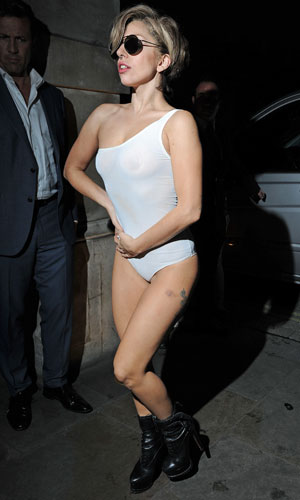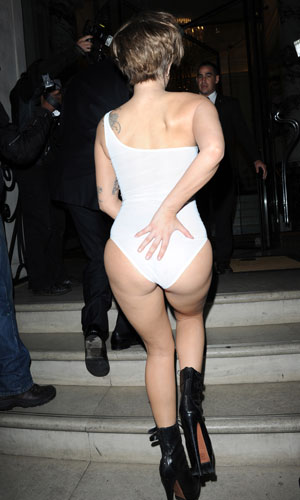 And it doesn't get any more comfortable than a leotard! Not that we think we're brave enough to wear just a leotard that goes see-through under camera flashes out clubbing.
Gaga arrived in London last week
to prepare for her Sunday evening concert, opening the iTunes Festival 2013.
The star performed a 60-minute set marking her first concert performance since having to cancel the remainder of her 'Born This Way Ball Tour' earlier this year in order to undergo hip surgery.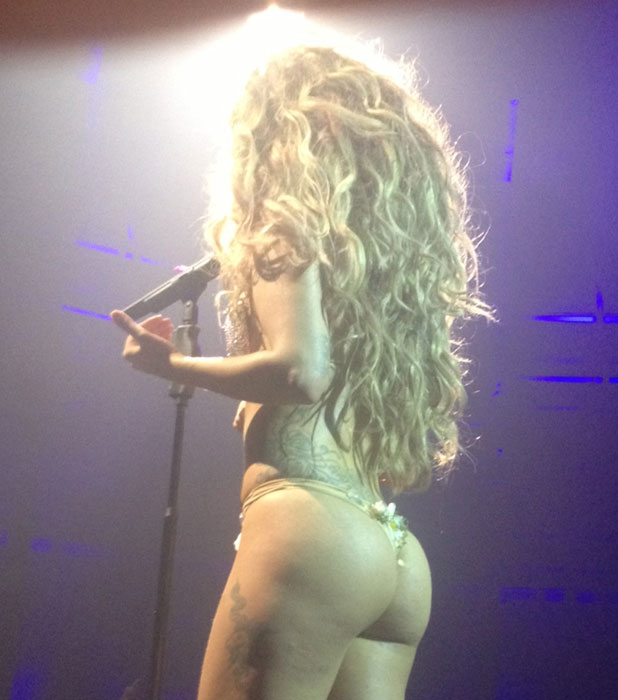 Gaga treated fans to her
new single 'Applause'
and teased previously unheard tracks from her new album
ARTPOP
, including 'Swine', 'Sex Dreams' and 'Manicure'. She also, as you'd expect, wowed with various costumes, including one barely-there bikini ensemble.
Stars in the crowd included Adele and One Direction's Niall Horan.
The iTunes Festival will run for the remainder of September, which artist lined up including Katy Perry, Justin Timberlake, Ellie Goulding and Robin Thicke.
Watch Gaga's video for 'Applause' below:
More bizarre Lady Gaga outfits below in pictures:
Copyright: Rex Features