Miley Cyrus has opened up about her controversial performance at last week's MTV Video Music Awards.
Miley took to the stage with 36-year-old Robin Thicke for a rendition of 'Blurred Lines'. The former Hannah Montana star twerked her way through the song, gyrating up against married dad-of-one Robin and repeatedly sticking her tongue out.
The performance had everyone talking, with some believing the 20-year-old went too far. And it seems Miley may agree.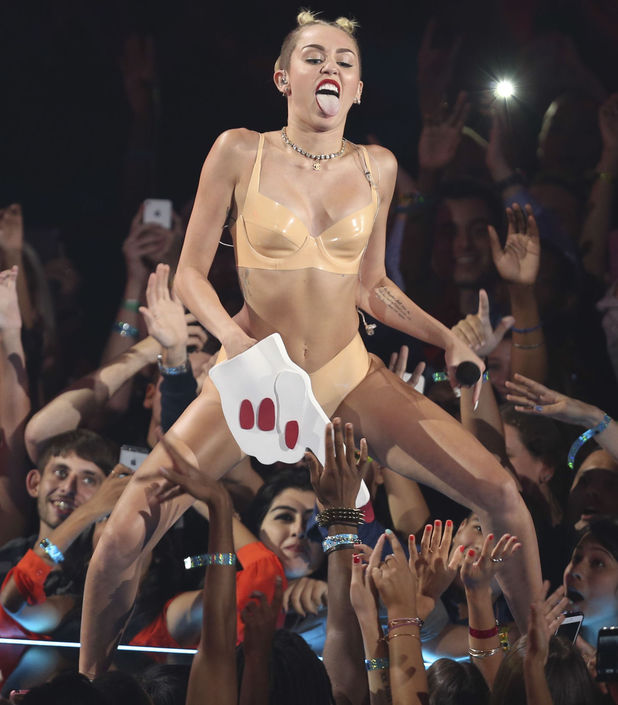 Speaking to the Sunday People, she said: "I have so many f***ing issues. I am so f***ed up – everyone does dumb stuff when they are messed up."
"I don't have a normal life. I take a hiatus every now and again but I'm not good at that."
Miley became a household name thanks to the success of Disney's
Hannah Montana
- a show she joined when she was just 11-years old. And she says the rigorous touring and TV appearances that came with promoting the show and accompanying films gave her a strong work ethic.
She went on to say: "All I do is work, so I eat to live and to keep going. People are impressed with me because I can sleep for just 45 minutes – I'm used to it.
"I suppose I am a workhorse. I love being in the studio and when I take vacation I get so bored. I think of work as something that I have to do."
Miley, however, appears to have had her family's support with her performance, tweeting a quote from her father Billy Ray Cyrus last week.
Miley tweeted: "'Mile, if twerkin woulda been invented.... And I had a foam finger.... I woulda done the same thang you did.' - DAD."
The actress-turned-singer is currently working on promoting her new album, 'Bangerz', which is due for release on 8 October.