Britney Spears was spotted taking her adorable dog out and about in Los Angeles yesterday.
The 'Oops I Did It Again' singer looked in good spirits as she clutched her tiny pooch in the Thousand Oaks sunshine on Friday (30 August).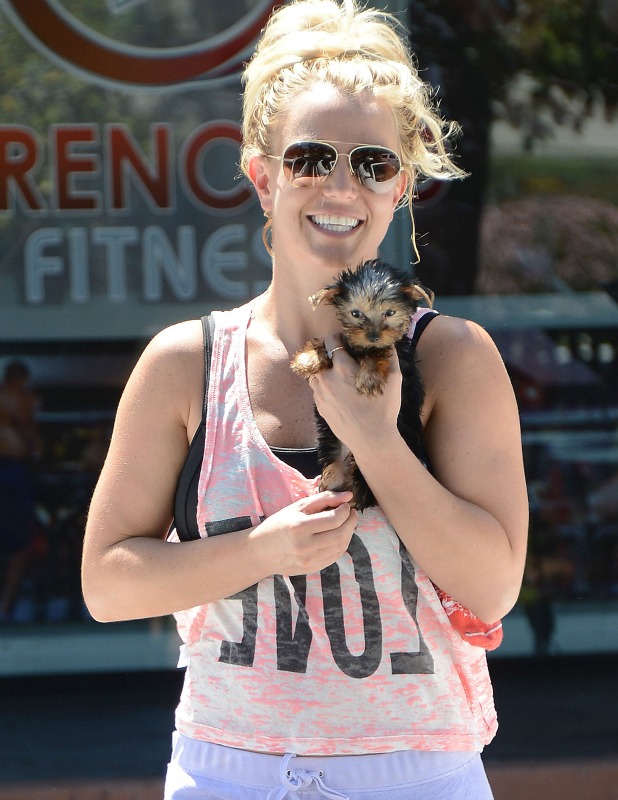 The day before, Britney and her sons Jayden James and Sean Preston helped Britney's puppy Hannah celebrate her first birthday with, as Britney told fans, a cake and all!
Hannah, who has her own Twitter account, posted: "@britneyspears Happy Birthday to me! Thanks for the cake Mommy!! Had so much fun celebrating :) WOOF! Thank you all so much for the birthday wishes!! I had a really fun day today & I got some new pink toys!! :)"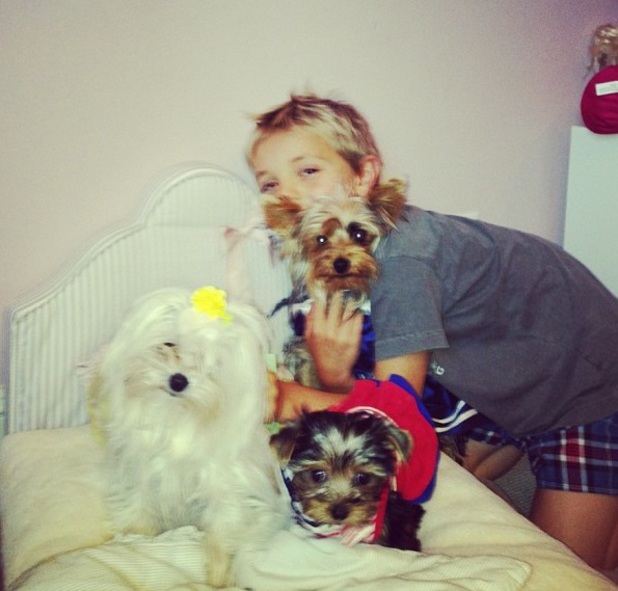 Britney was dressed casually in jogging bottoms and a loose shirt emblazoned with the word 'LOVE', suggesting she'd just come from dance rehearsals.
She tweeted yesterday: "Just finishing up with my vocal coach & now I'm off to dance rehearsals. How's everyone's Friday? Where you going for Labour Day weekend? :)"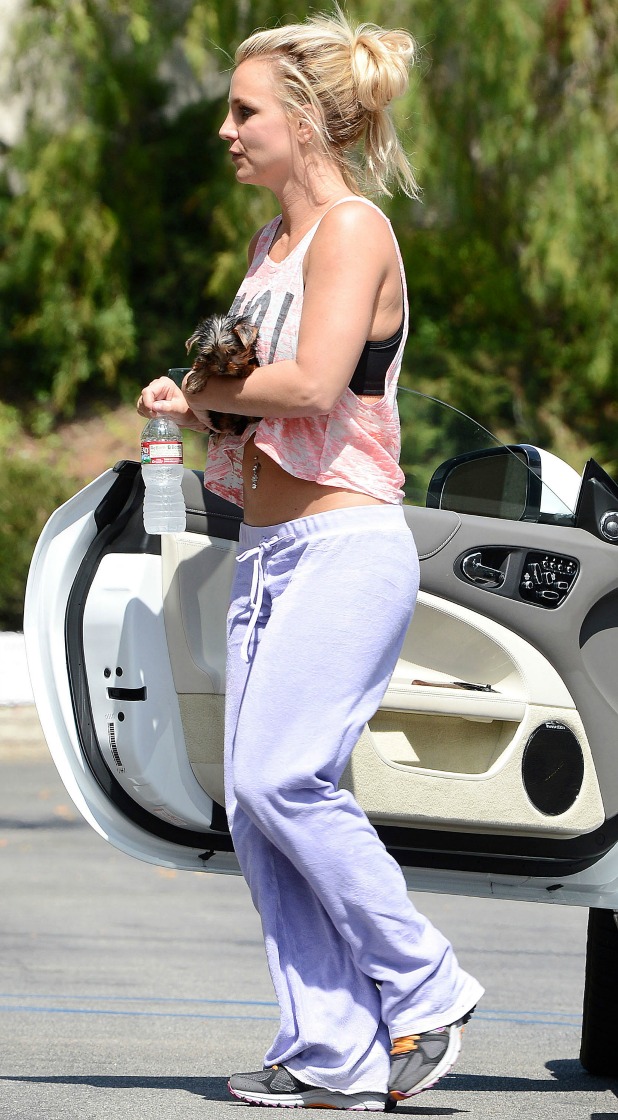 Britney has been hard at work lately recording music for her new album, preparing for her Las Vegas residency and, it appears, working on a very special, secret project.
She tweeted on 28 August: "Taking a quick break to say hi to all my tweeps :) Rehearsing for something top secret happening next week... #WERK."
Exciting!
Britney's looks in pictures. From 'Baby One More Time' to now:
Copyright: Britney Spears / VEVO