Katy Perry appears to be searching for her Tarzan in the retro, jungle-themed poster she's just released to promote her 'Roar' music video.
The 28-year-old singer unveiled the artwork on Twitter on Friday night (30 August) to tease her highly anticipated promo, saying: "THE #ROAR MUSIC VIDEO IS COMING TO YOU IN JUNGLESCOPE SEPT 5TH!"
Well, considering the song is called 'Roar' and references Katy embracing her inner lion and tiger, a jungle-themed video couldn't be more appropriate!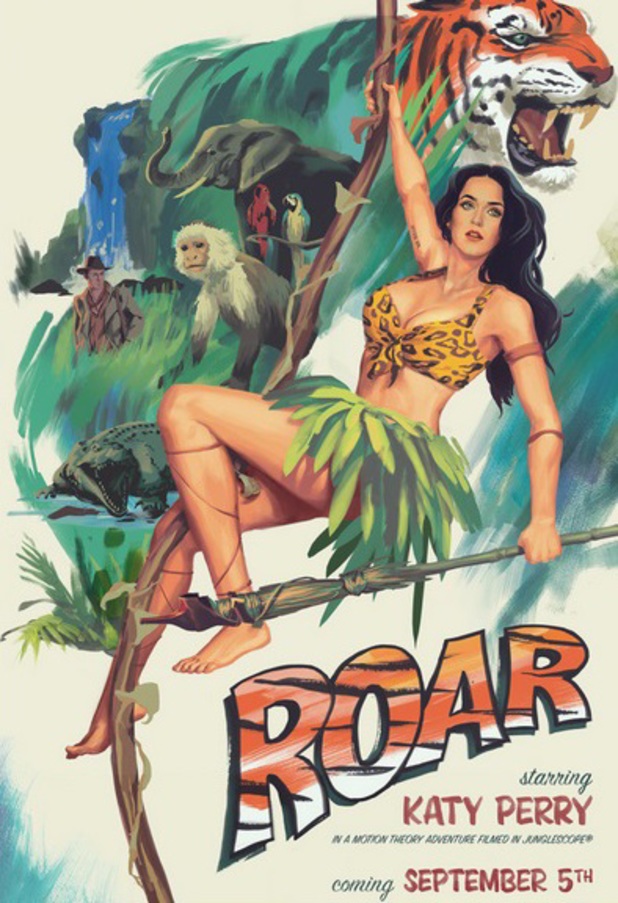 There was good news for UK Katy fans last week as she announced she was bringing forward the 'Roar' release date by a week, meaning we can get our hands on it tomorrow (1 September).
Katy attended the MTV Video Music Awards in Brooklyn, New York last weekend, where she arrived in a leopard print dress (roar!) and closed the ceremony with her first live performance of 'Roar'.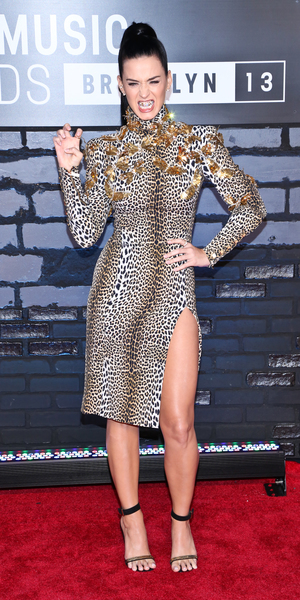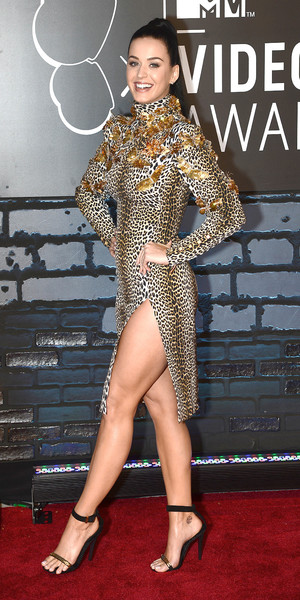 Dressed in boxing gear and standing in a boxing ring under the Brooklyn Bridge, Katy certainly ended the star-studded show in style!
'Roar' is the first track from Katy's new album
Prism
, which is released on 22 October. It's the follow-up to her smash hits
One Of The Boys
and
Teenage Dream
.
Katy told
MTV News
: "The reason why I called this record Prism is because I actually finally let the light in and then I was able to create all these songs that were inspired by letting the light in and doing some self-reflection and just kind of working on myself."
Watch Katy's quirky lyric video for 'Roar' below: