Nicole Scherzinger has spoken about her heartache after splitting from Lewis Hamilton.
Nicole begun dating Formula 1 ace Lewis in 2008. They split in 2011 before reuniting again last year. But now it seems their relationship is over for good.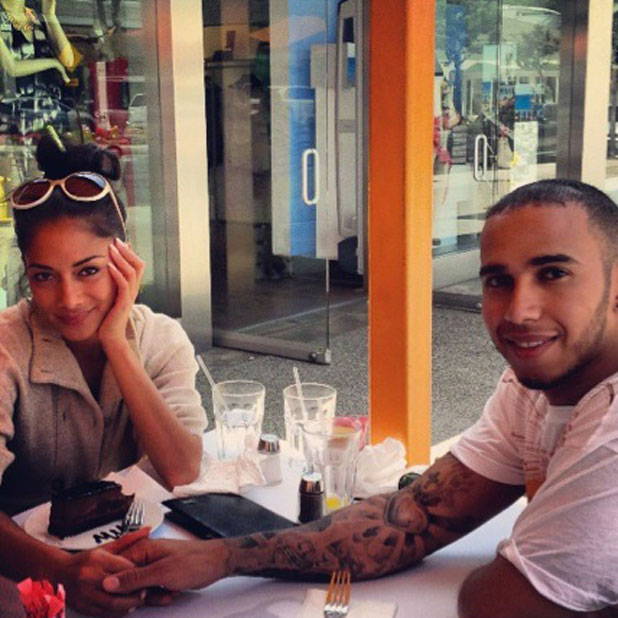 Speaking in the October issue of
Glamour Magazine
, Nicole, 35, says: "It's these times that build a character. I've tried hard to keep it together, for my work.
"I'm just like every other woman, I've had a blanket of tissues over me many a night. Ordered a random, ginormous pizza for myself. In any relationship it's easy to lose yourself and it's important to come back to who you are. And you can live your life in freedom and happiness when you're happy with who you are."
Nicole - who can be seen on ITV tonight when
X Factor
returns for its tenth series - added: "'I definitely have my dark moments but I wanna be a light. That's what I strive to be. And really, it's a choice. And sometimes, when you're sad, you bring the pizza and you make that choice."
Earlier this summer, Lewis dedicated his Hungarian Grand Prix win to Nicole - despite them no longer being together.
The British racer earned a victory in Budapest on Sunday, 28 July, and later suggested he'd been thinking about the former Pussycat Doll throughout the race.
"It feels a little bit odd without that someone here – but I would say now that this is one of those races you want to dedicate to that someone," he said. "For the next few days, this will keep me riding high. It is a bit of a Band Aid that will cover me for some time."
Lewis has also referenced Nicole on his Twitter account since the split
, posting in July: "If you've found that special someone, don't EVER let them go no matter what!! Nothing in this world is more important..."
During her interview with Glamour,
X Factor
judge Nicole also spoke of her delight at Simon Cowell's impending fatherhood: "I would like to congratulate him on the good news,' she said. 'I think he's gonna be a good father. And he'll probably have a nation of nannies to help!"
Read the full interview in the October issue of Glamour Magazine, on sale Thursday 5 September.