Miley Cyrus left most of the world gobsmacked at the MTV Video Music Awards, but apparently her dad Billy Ray Cyrus was a fan of her twerking and even said he would have done the same!
Miley, 20, left many viewers shocked and a little lost for words last Sunday (25 August) after she
took to the VMAs stage in a revealing one-piece and gyrated, twerked and thrust her heart out
to her hit single 'We Can't Stop'.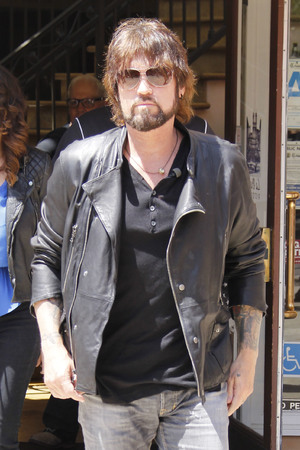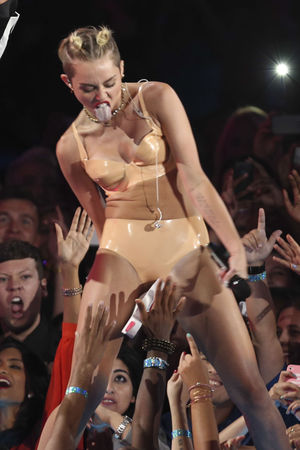 She also stripped to a rubber two-piece and was joined on stage by a number of women wearing giant bear costumes and singer Robin Thicke, who she proceeded to rub up against.
But it seems like this is nothing to write home about in the Cyrus household, as Miley has revealed that her father didn't see anything wrong with her performance.
Following an onslaught of comments from fans and celebs alike - including
Kelly Osbourne who told Miley to keep her tongue in her mouth
- the former
Hannah Montana
star wrote a quote from her dad on Twitter, proving that she has her family's support.
Implying she had Billy Ray's approval, Miley tweeted: "'Mile, if twerkin woulda been invented.... And I had a foam finger.... I woulda done the same thang you did.' - DAD."
However, country singer Billy ray has remained silent on the subject on his own Twitter account, so we'll just have to take Miley's word for it!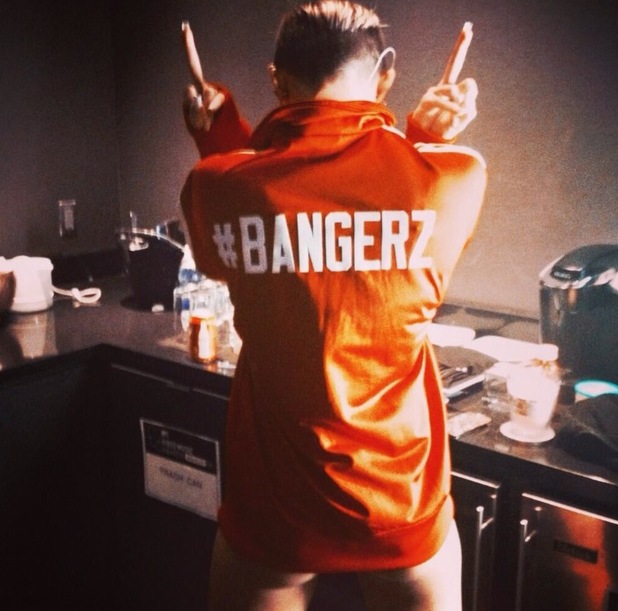 Despite the backlash her performance received, it doesn't look like Miley is planning to stop twerking or sporting skimpy outfits anytime soon.
Once she wrapped up the VMAs, the songstress got straight back to work at a video shoot for her producer Mike WiLL Made It and caused controversy again by posing in more tiny ensembles and sticking her middle finger up at the camera.
There really is no stopping her!
What did you think of Miley's VMAs performance? Let us know below, as the best comment each week wins £50!