Lady Gaga is known for her tight bond with fans, so last night when she was unable to come outside her hotel to greet them, she instead sent a hand-written letter of apology alongside bags of treats.
The 'Applause' singer is in London ahead of her performance at the iTunes Festival on Sunday (1 September) and plenty of her Little Monsters have been camping outside her central London hotel in the hopes of meeting their idol.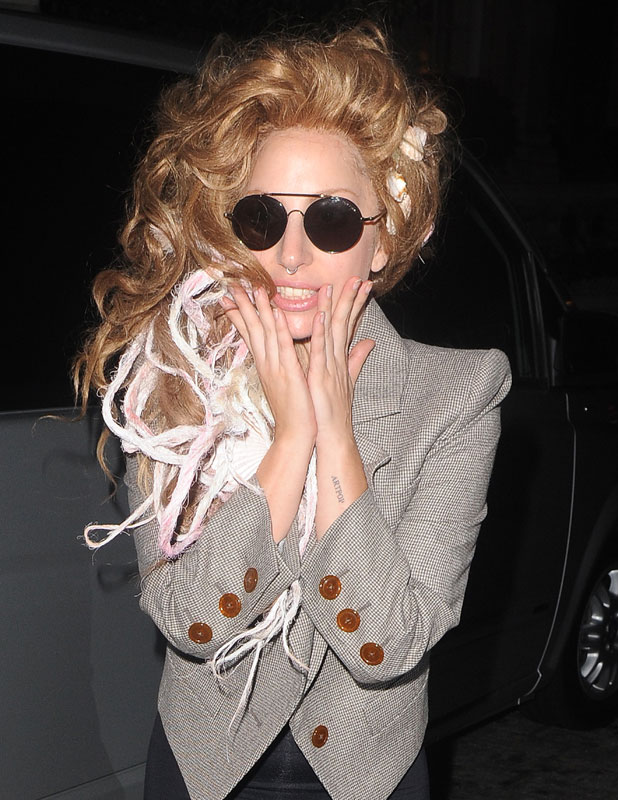 While Gaga, 27, has been seen chatting with and hugging with fans during her stay in the UK, yesterday she was occupied celebrated her mum's birthday.
Gaga sent a member of her team outside with a handwritten note for fans, which read: "I'm terribly sorry I was feeling very tired tonight and wanted to share a quick cake with my mum, it's her birthday.
"Please enjoy cookies and sweets as a token of my appreciation. Off to sleep, working hard for you at rehearsal."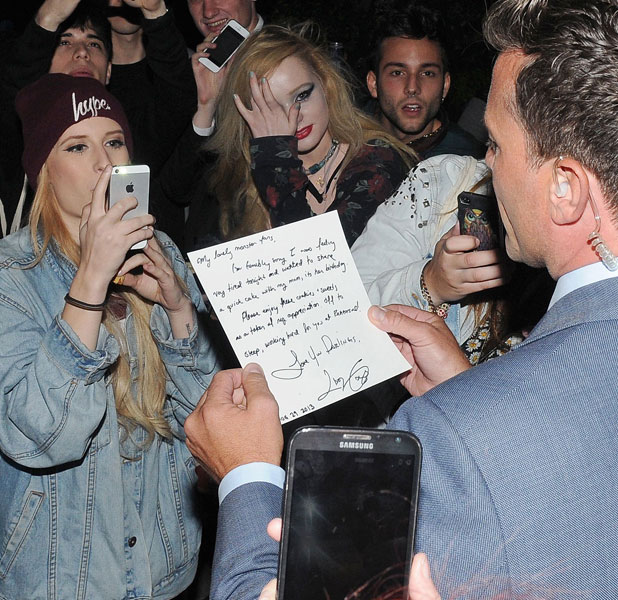 Gaga released new single 'Applause' earlier this month
, and performed it live for the first time last weekend, opening the MTV Video Music Awards 2013 in Brooklyn, New York.
Now, the eccentric pop star is whipping fans into a frenzy by teasing her next offering, 'Swine'. Fans lucky enough to be seeing her at the iTunes show this weekend can expect to hear the track in full - and hopefully others from her new record.
Her next album,
ARTPOP
, will arrive in November.
Watch Gaga's fab video for 'Applause' below: