TOWIE's Mario Falcone clearly works hard on his body so hopefully he didn't mind having to don a Borat-style mankini as part of a Celebrity Big Brother task this week.
The reality star gave housemates an eyeful in his rather revealing green swimsuit, which was courtesy of Big Brother's Random Task Generator.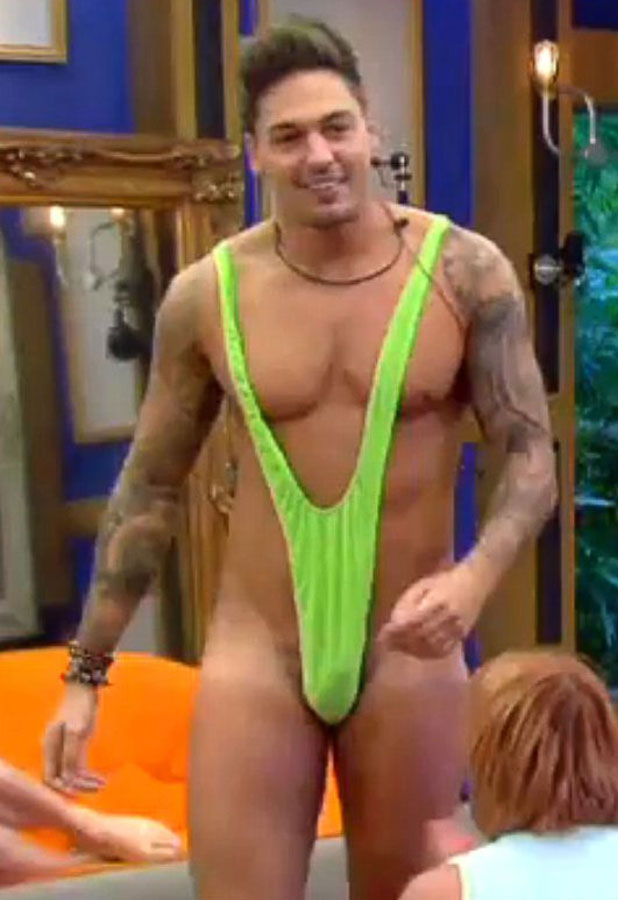 The day after this week's nominations were made, housemates faced the RTG – which spewed out classic tasks like reading Shakespeare's sonnets while wearing a bonnet (Abz) and singing the US national anthem while waving a flag (Courtney). If housemates completed their tasks then Big Brother would treat birthday girl Courtney to a special surprise.
Mario, however, didn't have the most comfortable of tasks: he had to slip into the eye-catching neon green mankini, with Big Brother vetoing his attempts to wear the swimsuit over his clothing.
"To clarify, Mario must wear ONLY the mankini."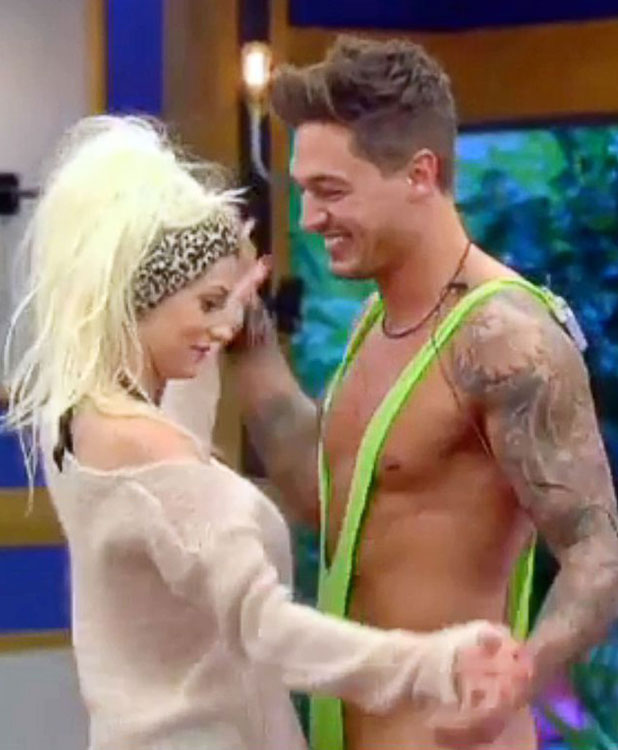 We're pretty sure plenty of viewers at home were absolutely fine with that! Viewer reactions included, "@mario_falcone in a mankini all my dreams are coming true ;)" and "Mario can arrive at my house in his mankini any time."
Mario was a good sport about it, happily stripping off and sauntering through the living area in front of the other housemates.
While the atmosphere in the house seemed fantastic during the fun task, it wasn't so relaxed later that evening.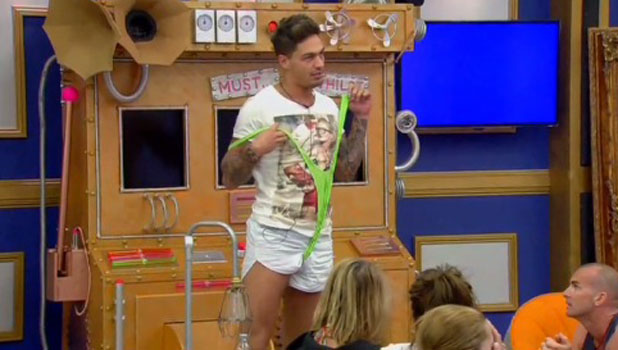 Last night, a whopping
five housemates faced the public vote
. Louie Spence, Charlotte Crosby, Ron Atkinson, Lauren Harries and Courtney Stodden were all at risk of being evicted.
In the end, it was Ron who became the second celebrity to exit the house.
Dublin Wives
star Danielle Marr was the first celebrity to be given the boot on the summer 2013 series, heading home on Wednesday evening (28 August) after losing out to Ron and Vicky Entwistle in the first eviction of the series.
Celebrity Big Brother continues tonight on Channel 5
.
This summer's CBB housemates in pictures:
Copyright: Channel 5