It's fair to say that Kerry Katona hasn't had an easy life in the limelight.
She's had two failed marriages, a custody battle over her children, twice been declared bankrupt and a very public battle with cocaine - to name a few of the misfortunes she's experienced over the past 10 years.
But it's what happened before she was famous that really affects her.
Here, Kerry, 32, she opens up exclusively to
Reveal
about revisiting her traumatic childhood for a Channel 5 documentary
Kerry Katona: My Depression Diaries
, and why she's still struggling to come to terms with some of the issues she was forced to face...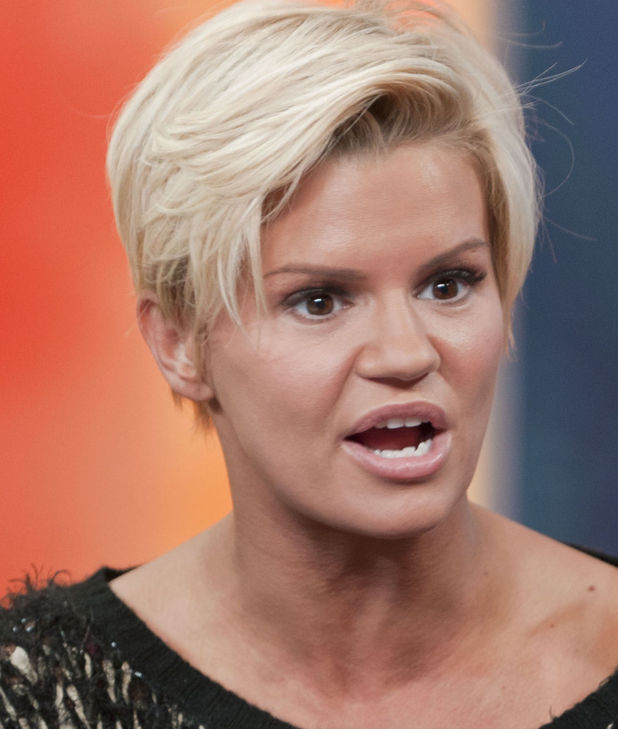 How hard was it to open up about your mental health illness?
It was horrendous. They told me it would be hard, but I thought I would be fine. I didn't realise that revisiting my past was going to affect me as much as it actually did. It was like opening a Pandora's box.
What made you decide to do a documentary on your mental health?
I've got to a stage in my life where people started to believe in me again. I was criticised so publicly when I went on
This Morning
[in 2008 when her speech was slurred because of her bipolar medication], that I wanted to try and show people why I'm the way I am.
What do you want people to see?
How to speak to someone with a mental illness. I don't want people to tell me to "cheer up". It's like telling someone in a wheelchair, "get up and walk". They can't walk. One in four people suffer with mental health and I want to help other people. I have four children and I want to make sure that if God forbid it happens to one of my kids, I'm able to get them the best help. I never got the help I really needed.
In the show, you explore how your childhood impacted on your mental health. How does that make you feel?
I realised how much is triggered by my childhood. I experienced things, I saw things, and was in situations a child should never have been put in.
What about things that happened as an adult?
When I got into Atomic Kitten I had my first "episode" after being thrown into the limelight. When details about my past and my mum's past came out, it was a trigger. And then when my first husband [Brian McFadden] left, I felt a failure. I thought, 'my kids come from a broken home', which is what I had. Another trigger.
How did the documentary affect your relationship with fiancé George Kay?
It was a massive strain. At one point he stopped the filming.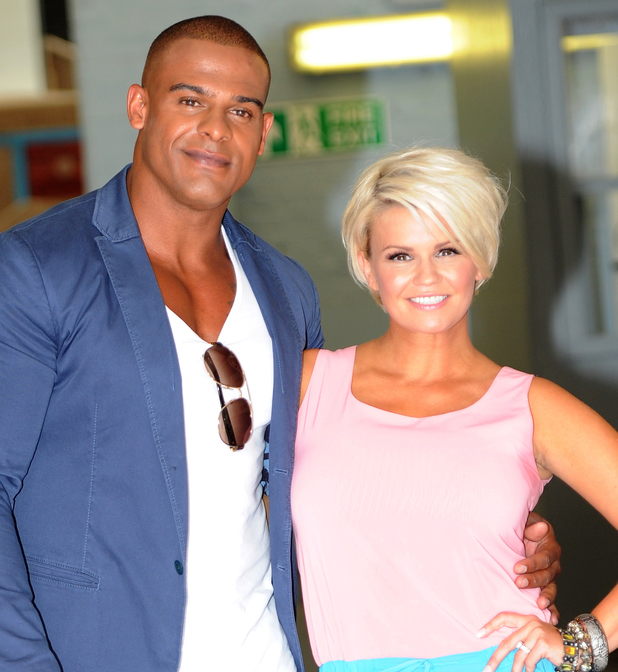 During the documentary you visit a house where your mum's ex-boyfriend attacked you and your mum. How was that?
When I was going to see that house I was fine. I'm a really strong person, I'm not a victim I'm a survivor. And when we went down in the car, I felt really happy. But then as soon as we reached the front door, I remembered what had happened. He'd stabbed my mum in each breast. He threatened to cut off my legs. It was horrendous. As I got there, I shrunk down to that little girl. I was 13 and it really scared me. It wasn't nice and that's triggered a lot of things. I think I cried all the way back home up north.
It seems the bad things that happened to you when you were a child were because of your mum. Do you blame her?
No. I've never, ever blamed my mum for anything. I was an only child and from the moment I was born, my life was a drama. I've never really known any different. The bond between a mother and a daughter – it's unbreakable. I interviewed my mum for the show and watching my mum cry really upset me.
So you don't feel that you need to forgive her?
I don't have anything to forgive her for. You have to understand, her childhood and her past, it was horrendous compared to mine. People judge her. She gets slagged off so much, but you can't judge someone until you've walked a mile in their shoes.
Was it hard convincing her to take part?
It was difficult because she didn't want to get judged and get blamed. For her, the past is the past. But I told her to look at how many people we can help. We can give them hope.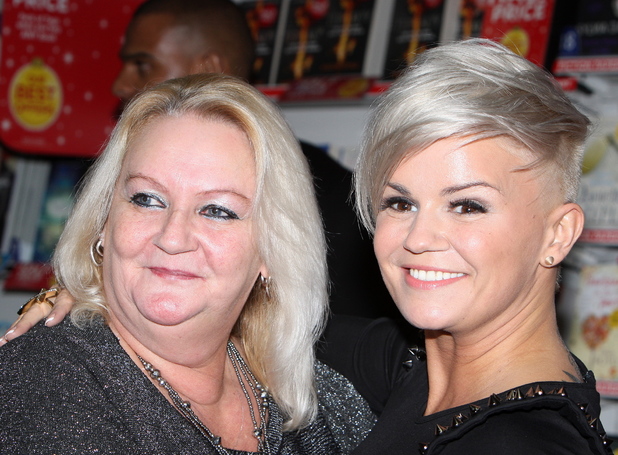 Do you openly talk to your children about your mental illness?
I'm really open with my elder two kids now. They are at the age where if I do a programme on TV, people start talking. My kids are really open about my mood swings and the times when I'm frustrated – although I'm usually frustrated at them for not tidying their bedrooms!
Can you control your mood swings?
I can now, yes. I know my triggers. When I lived in Warrington with my ex-husband [Mark Croft] I used to stay in my bedroom for 16 hours a day. I was that depressed. If I'm having a down day now, I refuse to go to my bedroom. I'll go out for a walk and I'll get some fresh air. If you're cooped up inside all the time, it doesn't help. I know what helps me – exercising and eating healthily are massive factors. Yeah, I have my issues. I have my mood swings, which all women have anyway depending on the time of the month, but that's life.
How do you protect your children from your ups and downs?
My life as a child compared to my children's lives are two completely different scenarios. They've seen me cry once, they've never seen me drunk, they've had a great private education, they've never been abandoned, they've never seen me cut my wrists, and I've come to the other side of the house now, so my kids can't hear me talking. If I have an issue in my life, me and George will say, "Away kids, it's grown up conversation".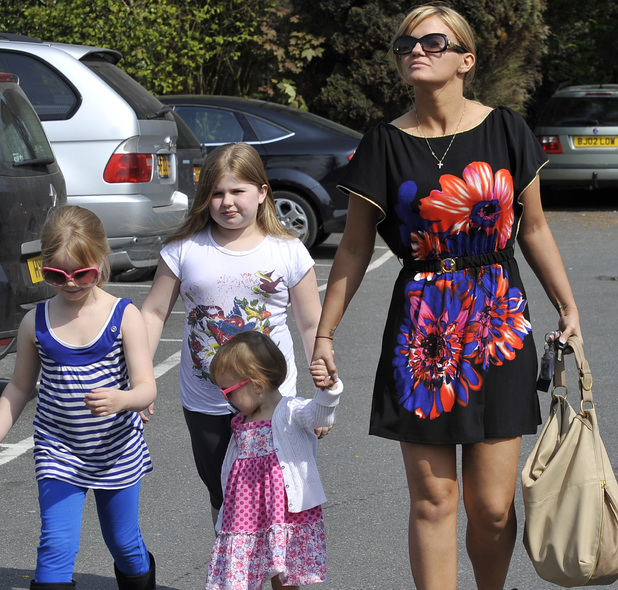 How have you ensured that your children have a different upbringing to you?
I've mollycoddled my children. They are very well educated but they have no street sense, whereas I'm very streetwise, but I have no education. I want my kids to remain as children for as long as possible. The only worries I want them to have is getting their homework in on time, cleaning their bedroom, not fighting with each other – what kids should be bothered about. Not massive issues like, "I've got to have another day off school today to go shopping with my mum's social money, which I've had to hide from her because she's spent it all on drink" or "Oh no, where are we going to live?" I had three refuges, four sets of foster parents, eight different schools.
What are the most positive changes you've made in your life?
Where should I begin? When I starting to believe in me, when I started being a good person, getting off the drugs, leaving my second husband [Mark Croft] – that's a marriage that should never have happened – changing my circle of friends, exercising, eating healthily, being clean, giving my kids a good education and getting an amazing man in my life.
What advice would you give your 16-year-old self?
I'd go back earlier than that. I'd say, don't ever do drugs, believe in yourself, have good standards, don't be easily led, get an education first.