Lady Gaga decided to treat us to an eccentric hairstyle last night rather than bizarre outfit as she left a dance studio in London.
The queen of flashy, unique and downright strange clothing actually chose a rather demure ensemble of leggings, boots and a blazer on Wednesday (28 August) for a trip to a studio in the capital.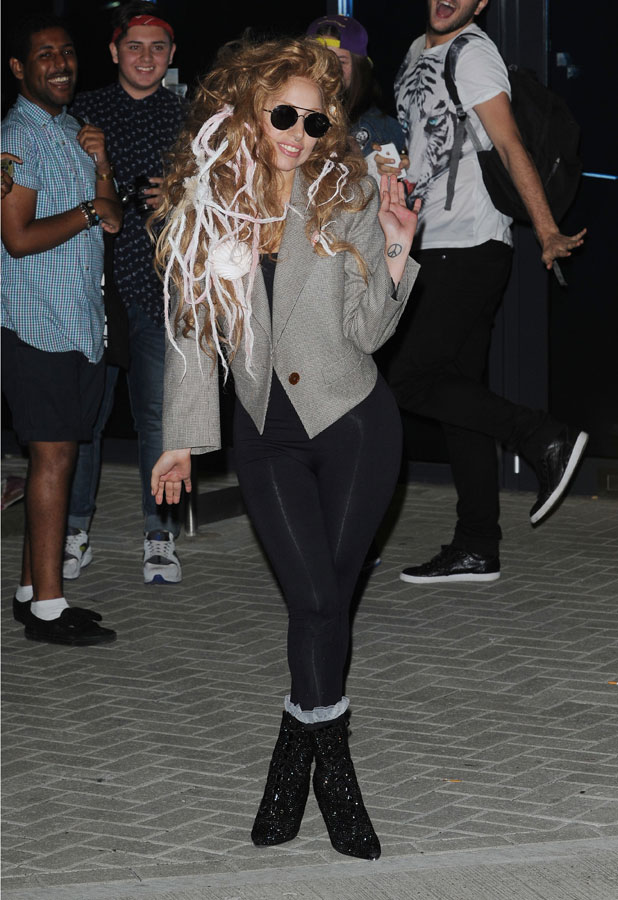 But what she lacked in weird fashion she more than made up for in weird hair, rocking her Beyonce-inspired curls with what appears to be half the contents of the Atlantic Ocean caught up in it.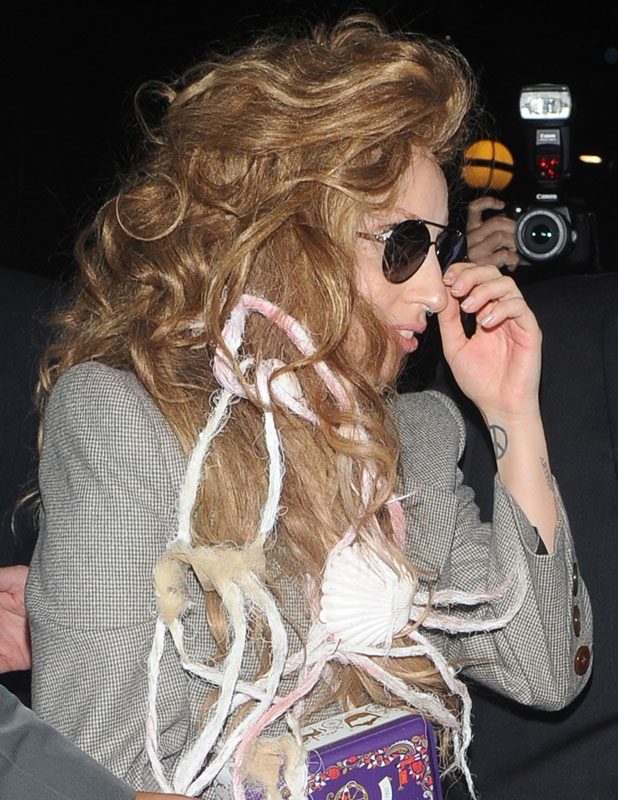 Gaga's loving her sea theme right now, isn't she? She rocked a seashell bikini at the MTV Video Music Awards at the weekend, wears one in her new 'Applause' music video, and has been seen out and about with various shells in her hair lately.
She even stopped for fish and chips in Marylebone, London this week!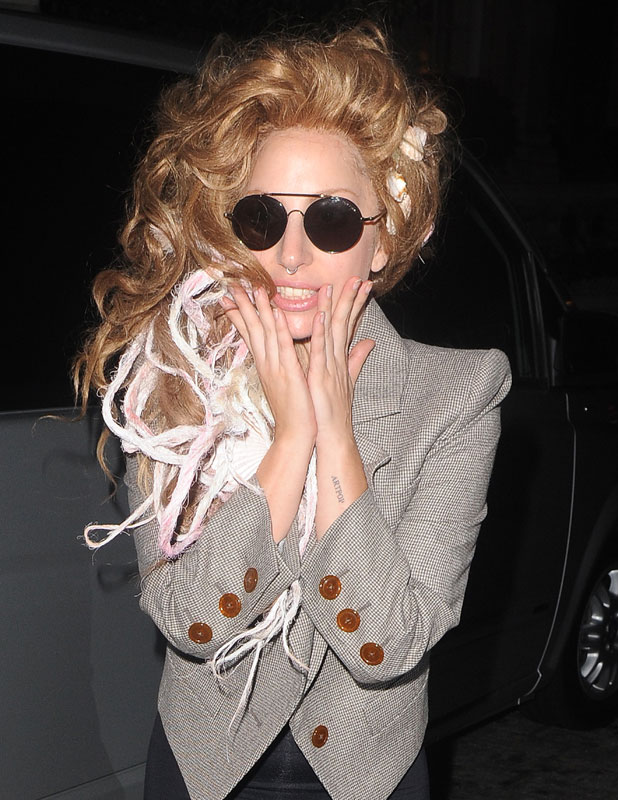 Not only could we spy shells in her hair yesterday, but is that part of an old fishing net as well?
Gaga's inspiration is all coming from Botticelli's painting 'The Birth Of venus', which depicts the Goddess Venus emerging from the sea in a giant shell.
The star is in London ahead of her performance at the iTunes Festival and the release of her hugely anticipated new album
ARTPOP
in November.
Watch
Lady Gaga
's 'Applause' video below: