Harry Styles has joked that Miley Cyrus' controversial and much talked about MTV Video Music Awards performance was "reserved" and he'd happily watch it again with his grandmother.
Miley set tongues wagging (including her own!) thanks to her racy appearance alongside Robin Thicke on Sunday night (25 August).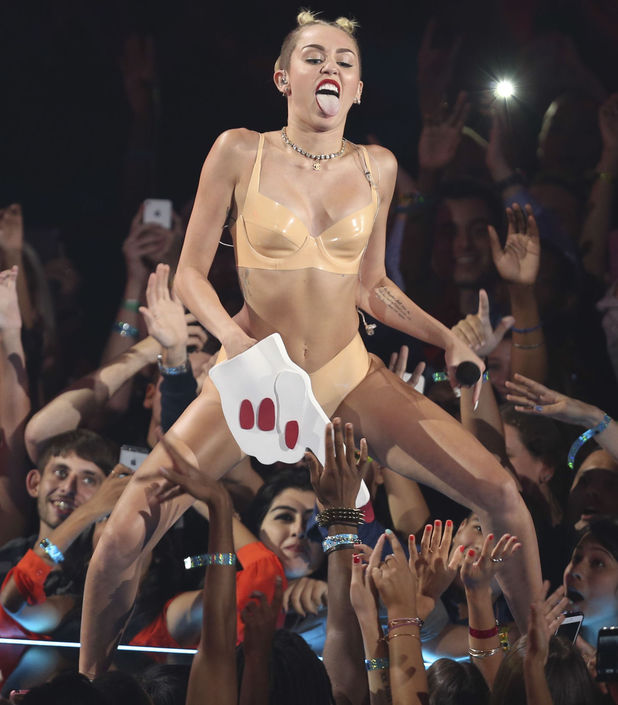 Starting her performance with her own track 'We Can't Stop', the latex bikini-wearing Miley then joined Robin for a rendition of his hit 'Blurred Lines' that involved plenty of twerking, risqué dance moves, tongues hanging out and grinding.
But according to Harry, it was all a bit "vanilla"... okay, he is only joking but it made us chuckle.
Chatting with US show
Extra
, he said: "I thought it was vanilla. Reserved. She is a recluse. There was nothing risqué. I would feel comfortable watching it with my grandma."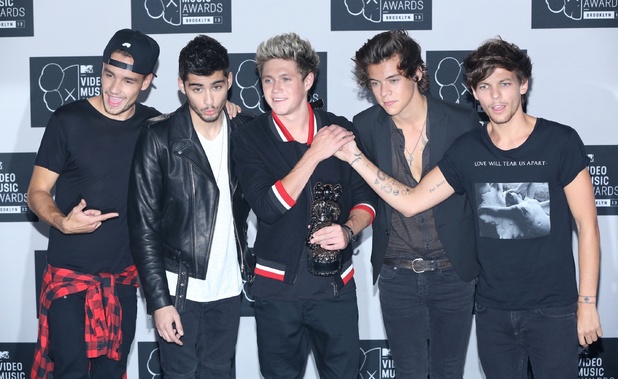 Not joking (we think) was his band mate Louis Tomlinson, who seemed to suggest he'd found it a tad too racy for his own family members...
"I'm just glad I didn't bring my little sisters because, actually, I did plan to bring them," he said.
One Direction - who spoke to
Extra
at the US premiere of their movie - were in the audience for the Brooklyn-based awards show, where they took home a gong for their summer smash 'Best Song Ever'.
Their first-ever feature-length movie
This Is Us
hit cinemas in the UK today.
Meanwhile, other stars to have spoken out about Miley's performance include her former
Hannah Montana
on-screen mum Brooke Shields, who told
Good Morning America
: "I just want to know who's advising her, and why [the racy display] is necessary. I feel like it's a bit desperate."
But one person defending Miley is singer Adam Lambert, who was a presenter at the VMAs.
Taking to Twitter, he wrote: "Hey - she's doin something right. We all talkin... I didn't actually state whether or not I liked @MileyCyrus performance. I merely said she was having fun and to cut her some slack."