Lady Gaga has proved she's a girl after our own hearts after visiting a fish and chip shop in London.
And in true Gaga form, her outfit didn't disappoint - she adorned her hair with giant starfish and shells especially for the occasion!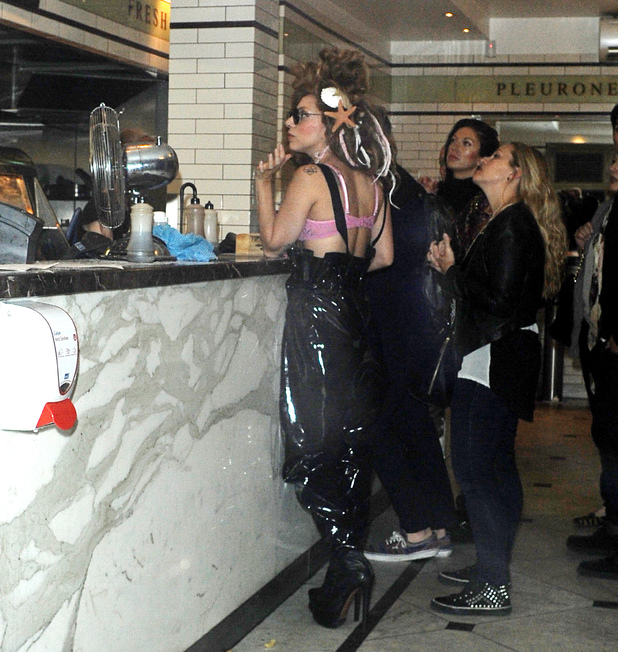 Lady Gaga
jetted into London yesterday after performing
(and sticking up for One Direction) at Sunday's MTV Video Music Awards in Brooklyn
, and she went straight to SeaShells takeaway.
Joined by her entourage, the American singer placed her order at the counter before chowing down on her yummy dinner inside the eatery.
Clutching her very own pink drinking beaker, which matched her skimpy pink bra, Lady Gaga then headed outside and greeted the giant crowd of fans that had clocked her arrival.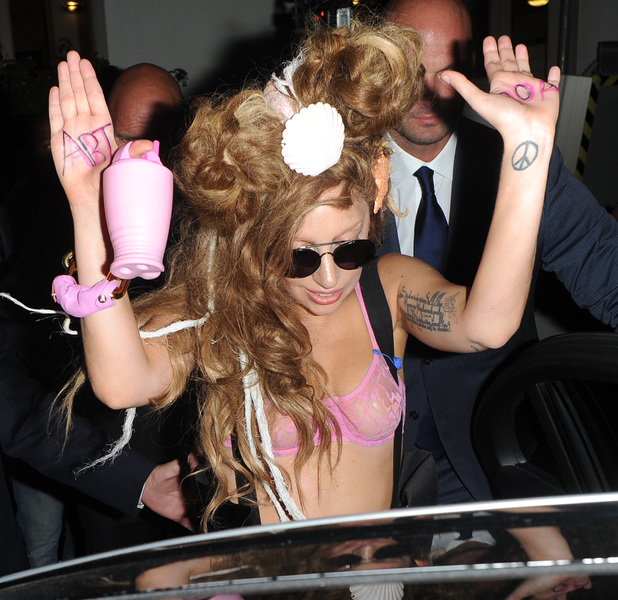 It seems the star has had a hankering for traditional English fare for some days now.
Ahead of her visit to the UK, Lady Gaga had tweeted: "Once in London I'm headed straight for fish 'n' chips, malt vinegar & brew, just a continuation of todays pizza & ice cream!! #postVMAtreats!"
On Sunday (1 September), Gaga will perform at iTunes Festival in London.