Robin Thicke's son Julian has made his screen debut in his music video for new single 'Give It 2 U'.
The video is set on a football field and three-year-old Julian, who has blonde hair, is briefly seen dancing along to the music.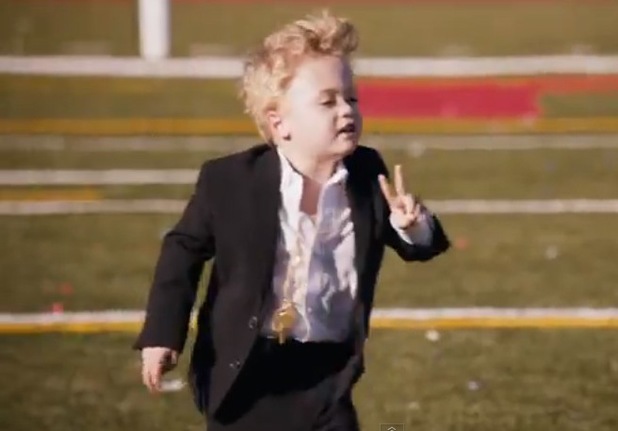 Just like his daddy, the toddler is wearing a little black suit, white shirt and gold medallion around his neck as he pulls out his best moves.
Robin's new single features rapper 2 Chainz and the video is of a similar style to the 'Blurred Lines' one.
Basically, it features lots of gorgeous women dancing around Robin in skimpy outfits while he looks in his element!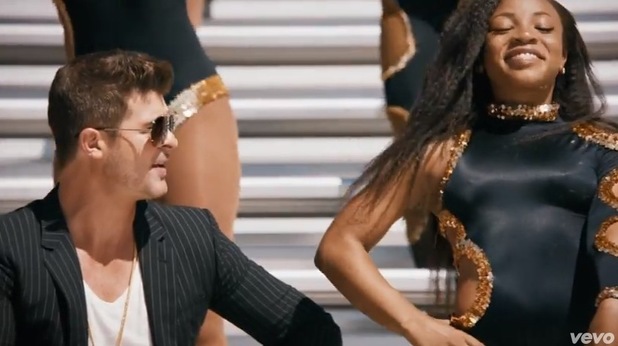 Robin, 36, married his high school sweetheart, 37-year-old actress Paula Patton, in 2005 and they welcomed Julian into the world in April 2010.
Robin's father Alan Thicke is not only an actor but a songwriter and composer. We wonder if Julian will following in his father and grandfather's footsteps?!
Watch Robin's video for 'Give It 2 U' below (
warning
: contains language and/or sexual references that younger readers are advised to avoid).