Lady Gaga has defended One Direction after they were booed at this year's MTV Video Music Awards.
Harry Styles, Liam Payne, Niall Horan, Louis Tomlinson and Zayn Malik scooped the Song Of The Summer award for 'Best Song Ever' at the glitzy bash, however it seems the crowd inside the Barclays Centre in Brooklyn weren't impressed.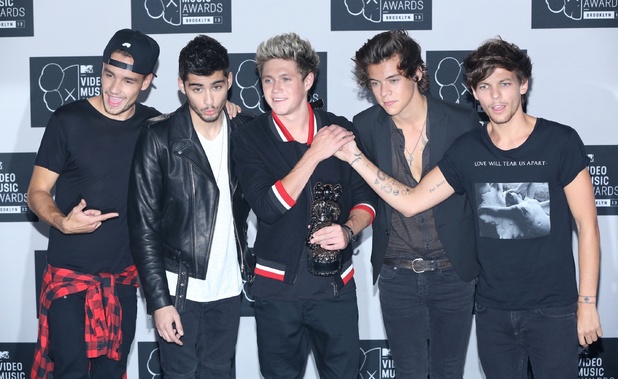 The British boy band was met with a chorus of boos from a large proportion of the audience as they jumped up and walked to the stage to collect the 'moonman' gong - and this left Lady Gaga fuming.
The hit American singer was caught on camera as she turned to her friend and said: "Are people booing them?" She then shook her head with annoyance as she watched their acceptance speech.
Once off stage, Lady Gaga stormed downstairs and went and found
One Direction
as they recorded a thank you clip for fans.
She told them: "You guys were awesome. I don't know if you heard it, but if heard what I heard out there, I just want to tell you that you deserve every bit of success that you have.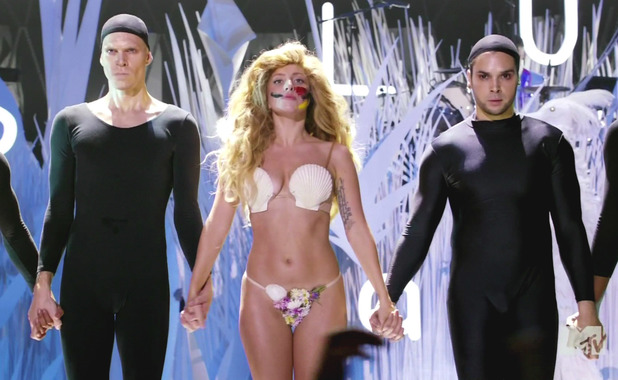 "Don't you dare let those people boo you. I want to leave right now, I don't even want to stay because I don't want to be in a room where people boo like that."
The 1D lads, clearly stunned, told Gaga: "It's okay, it's okay. Thank you so much."
Yesterday (26 August), Liam took to Twitter to praise her again. He said: "Morning everyone, what a night yesterday was, would like to thank @ladygaga for her support." Aww, go Gaga!
Watch Gaga speaking to One Direction backstage here: