Miley Cyrus has definitely won the award for being the most talked about celebrity at this year's MTV Video Music Awards following her raunchy performance with Robin Thicke!
Miley, 20, took to the stage alongside Robin for a saucy rendition of 'Blurred Lines' after performing her own single 'We Can't Stop' on Sunday night (25 August), and she stunned the crowd by stripping down to a skin-coloured rubber bralet and pants.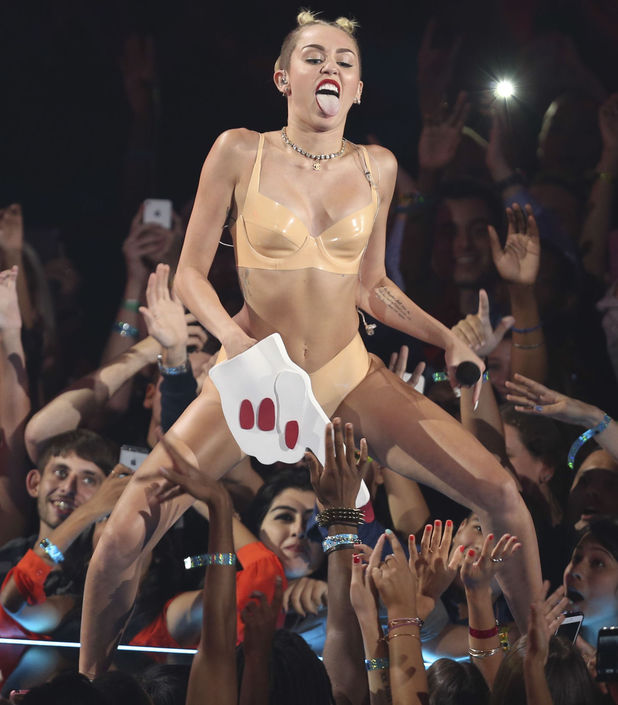 The former Disney star - who had her hair styled into two small buns - twerked her way through the song, gyrating up against married dad-of-one Robin and repeatedly sticking her tongue out.
But it seems her performance was a bit too much for some, including actress Brooke Shields - who played Miley's on-screen mother in TV series
Hannah Montana
.
Speaking on America's
Today
show, Brooke said: "I was Hannah Montana's mother! Where did I go wrong?"
She then added: "I just want to know who's advising her, and why [the racy display] is necessary. I feel like it's a bit desperate."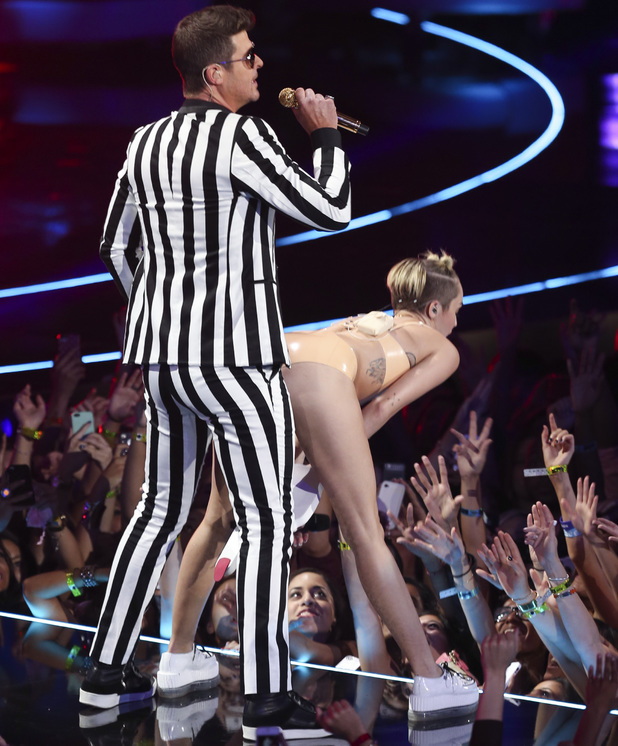 Nick Cannon, who is married to Mariah Carey, meanwhile tweeted: "Remind me to never let my kids into showbiz... thanks."
After watching the VMAs, Kelly Clarkson also said: "Just saw a couple performances from the VMA's last night. 2 words.... #pitchystrippers."
But former
American Idol
winner Adam Lambert has defended Miley, saying: "Listen if it wasn't ur cup of tea. She's doin' something right. We all talkin'."
Miley, meanwhile, has not commented on her performance.